Looking to get into 5th Edition? Try the rules for free today with this download of D&D Essentials.
Exactly what it says on the tin folks. We've talked about D&D 5th Edition a lot here on BoLS recently. If it's at all sparked your curiosity, and you're wondering if this is the game for you–then this is the perfect way to try it out. It's all the rules you'll need to play the game, and from across all three core books, not just the PHB, gathered together in one easy package.
D&D's essential rules are available for free in the D&D Basic Rules PDF. We've now combined the rules into a single PDF, added some illustrations, and applied all relevant updates, bringing the rules fully up to date. You can download the PDF here: https://t.co/biKx4nxMFL #DnD pic.twitter.com/6hd4Fq2kCl

— Jeremy Crawford (@JeremyECrawford) November 26, 2018
It's not the full suite of rules, mind you. With the Essentials, you'll get a full writeup for only 4 classes, the Fighter, Cleric, Wizard, and Rogue; enough for a classic party with just enough complexity not to completely bog down new players. You get one archetype for each of the classes, and a selection of options for equipment, spells, etc. Think of it like Basic 5th Edition. If you want to get new players into the game, or want to give D&D a try to take the new rules for a spin, this is the way to go.
The rules are fully up to date with the latest errata, and they've even gone through and added some of the art that makes up one of the pillars of WotC development. So alongside your descriptions of various backgrounds or classes (like Sage, for instance)…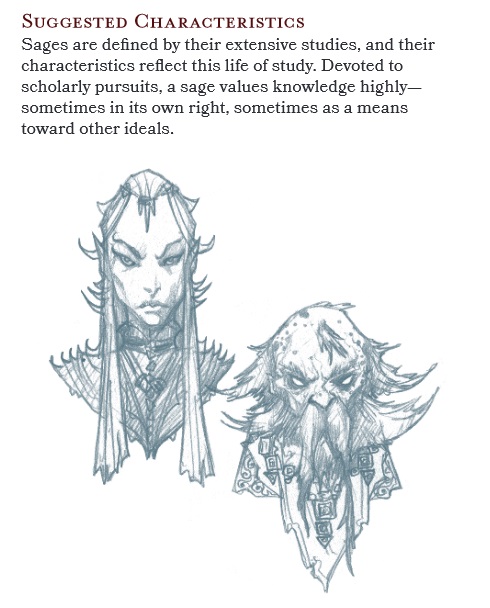 …you'll find some expertly drawn sketches. All in all the book is 180 pages long–enough for a full book in its own right, and it's got everything you need to create encounters, roll up a party, throw some monsters or traps at them, and generally go about the business of playing D&D.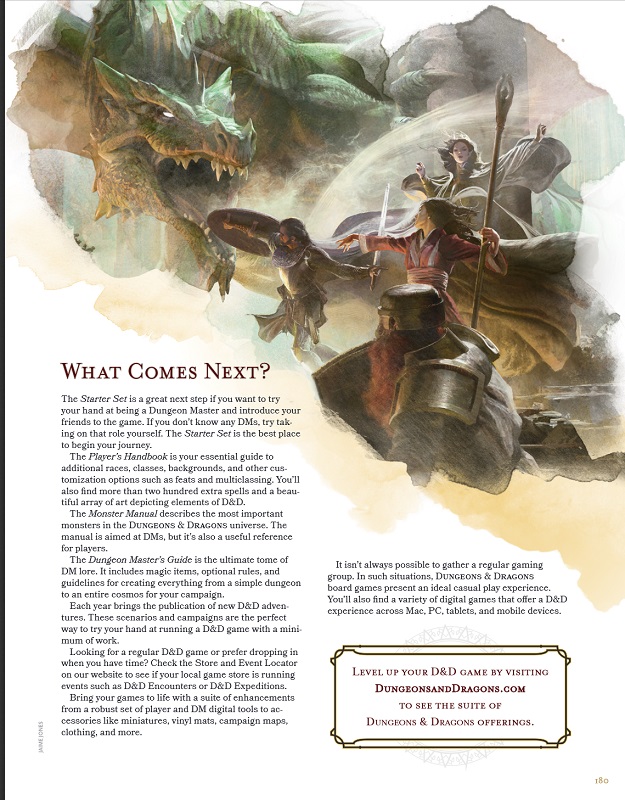 Along with some helpful tips about where to go once you've exhausted these rules. You can download the pdf below, so give it a try if you haven't already.
And as always, happy adventuring!