Netflix continues to build their originals catalogue, and trying to tempt anime fans over from Crunchyroll. The new offerings include two manga adaptations, two expansions of movie/tv universes, and a totally new Samurai story from one of the producers behind Black Dynamite.

The universe of Altered Carbon is getting more exploration with a series from Dai Sato (Cowboy Bebop, Samurai Champloo) and Tsukasa Kondo, with animation from Anima animation studio. I'm hoping for something like The Animatrix – a series of self contained stories set in the universe. I'd like to see more about the creation of the tech behind the sleeves, background on the Envoys, and more tales of the criminal underground.
Gonzo (the studio behind Hellsing and Afro Samurai) is turning  Mushikago no Cagaster into a series. The manga tells the story of a young couple trying to survive in a post-apocalyptic world where humans are being turned into giant, violent insects. Koichi Chigira (Last Exile, Full Metal Panic!) is directing.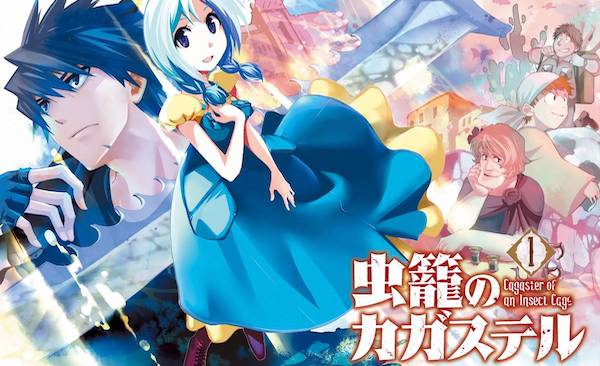 The new, original series Pacific Rim will focus on a pair siblings in search of their missing parents. The young sister and teenaged brother have to pilot an abandoned Jaeger across an inhospitable land in their journey. Showrunners are Craig Kyle (Thor:Ragnarok) and Greg Johnson (X-Men: Evolution), and will be made by Legendary Entertainment (the studio behind the live action movies).
Trese is based on a Philippine graphic novel. Mythical creatures of Philippine folklore live amongst the human populace of Manila – some nice, some not so much. Alexandra Trese finds herself battling with the leader of a criminal syndicate of sinister supernatural beings. The animation is being done by BASE Entertainment out of Singapore.

Out of the five the one I'm looking most forward to is Yakuse from MAPPA studios. It tells the story of a Ronin that is charged with transporting a child with a secret history. As they travel through a war-torn Japan, that is filled with mecha and magic, he must fight off dark forces that aim to kill the child. The main character is based on a historical Samurai of African decent that served warlord Oda Nobunaga in the 1580s. He was also the inspiration for Afro Samurai. LeSean Thomas (The Boondocks, Cannon Busters, Black Dynamite) is the creator/director/executive producer, and Lakeith Stanfield (Sorry to Bother You, Deathnote, Atlanta) will be voicing the lead character.