Geekery: Netflix Picks Up 'Cowboy Bebop' Live Action Series No One Asked For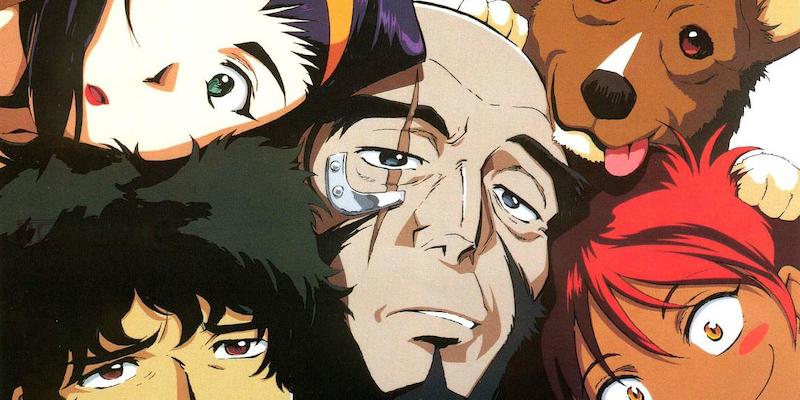 How about we not do this? Thanks.
The big new thing is remaking animated classics with a mix of live action and CG. Disney is in the midst of converting their entire catalogue – Aladdin, Dumbo, and The Lion King are all due to hit theaters next year. Netflix has already adapted two anime series to live action – Death Note and Full Metal Alchemist – with mixed results. We're also getting a Pokémon live action movie. Hollywood is in this rut of reboot, prequels, and sequels of existing franchises; and live action adaptations of existing animated works. We've been here for awhile. It's getting really tired, and it's producing a ton of garbage.
The Cowboy Bebop live action series has been in the works since last year – it's a Tomorrow Studios production. Netflix announced that they are picking up the series with a cryptic video on Twitter early this morning…
Guess it's time to announce that Cowboy Bebop, the live-action series, is heading to @Netflix. pic.twitter.com/bKe0d8EKoH

— NX (@NXOnNetflix) November 28, 2018
The series will consist of 10 episodes with Netflix handling the actual production. They have brought on several people from the original series including director Shinichiro Watanabe and Shin Sasaki of Sunrise Inc. No news on casting, or who the soundtrack will be handled by (which is a big part of the series). There are some good names tagged here – the first episode is written by Chris Yost (Thor: Ragnarok). But… that's not the problem here. It's that this franchise doesn't need or lend itself to a live action adaptation at all. The comments on the announcement make it pretty clear that the fanbase isn't into this…
Can you guys make a live action Grave Of The Fireflies with Adam Sandler?

— Mr. Kilian (@KilExperience) November 28, 2018
Please… just let things be as they are… we are so tired…. pic.twitter.com/1ZRf1Q01B7

Subscribe to our newsletter!

Get Tabletop, RPG & Pop Culture news delivered directly to your inbox.

— ?《寿•限•無》? (@Aethrel) November 28, 2018
please stop pic.twitter.com/eue5qZniQB

— evangelion jolie (@kymcattys) November 28, 2018
The streaming company keeps dropping tidbits of info on Twitter to try to placate, but it's not working well for them. This just isn't wanted. I think a new animated series would fair better for them, but it's a bit late to back peddle into that.
Let's be honest: live action anime remakes tend to suck. Either they cling too hard to the source, or leave too much of it behind. There are a lot of elements here that are going to be difficult to manage in a live actions series – including a certain 4 footed character (have you seen the live action Pikachu?), a weird LA/Japanese/future noir aesthetic, and matching Yoko Kanno's soundtrack. If the elements are out of whack the project will fail. It's probably one of the worst series to attempt this with.