New York City was the epicenter of dystopian movies in the early 1980s – heroes and monsters of horror, sci-fi, and action fought in its streets. It created a new genre – one that has since faded into the background. It deserves a come back.
Hollywood is, if nothing else, derivative. Think about your favorite older horror movies – stories of demonic possession to monsters to deranged killers taking place a haunted house, a cabin in the woods or a castle out in Eastern Europe. Over time, audiences got wise to that, and told the studios they wanted more. By the late 1960s studios were going out into new locations, coming up with new concepts and finding all new ways to entertain audiences.
By the late 1970's Americans had lived in the shadow of the Cold War for over thirty years. The constant threat of nuclear holocaust loomed heavy over people, especially the younger generation who were growing up knowing nothing else in life. This started movie makers down a path of producing films that dealt with a subject that Hollywood, and Americans, were really starting to grasp. What would happen if the worst possible outcome happened? If bombs were to go off, what would happen to the people who survived? Would there still be a society? What would happen to the cities we all knew? Early examples that fueled this concept would be the Mad Max movies – people living a desperate life trying to survive in an unforgiving dystopian world.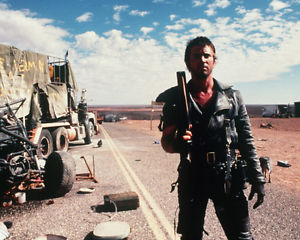 Producers have always been pretty fond of the Big Apple, though, so while Australia brought us the concept of where the world might go Walter Hill took a frank look at what lawlessness could look like in New York City with The Warriors. The film told the story of a gang from Coney Island who travel uptown to meet with ambassadors from every other gang in the city in an effort to get a peace treaty between them, since they would combine to outnumber the cops three to one.
The leader of the gang that organizes the meeting is murdered and the Warriors get blamed, forcing them to fight their way across the city in an effort to get back home. Hill took an unflinching look at what New York was really like in the late 70s – the crime, the grit and grime, the hopelessness the residents would feel there.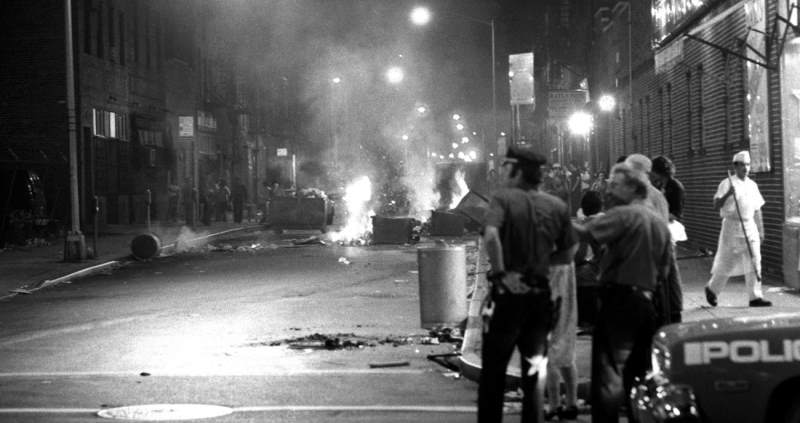 Later, seeming to draw influence from that version of New York John Carpenter brought a truly dystopian vision of the city with Escape from New York. Where Hill tried to keep a realistic edge to his story, Carpenter leapt headfirst into sci-fi, explaining that crime had risen to such a degree that the United States opted to turn the entire island of Manhattan into a prison. As much as the plot moved toward the unrealistic, though, the actual depiction of the city really seemed to stay true to the state of decay it was experiencing.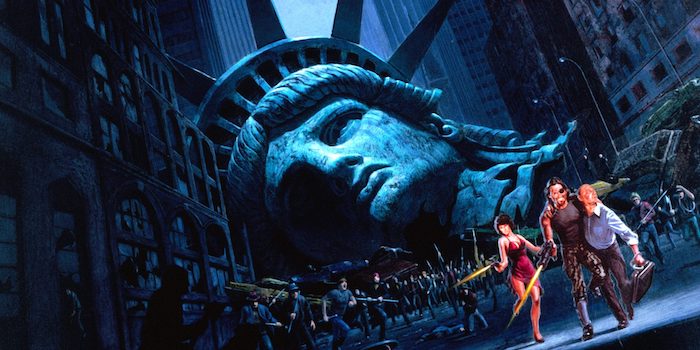 Watching a lot of horror films will already tell you that most of the Italian directors of the time loved using the city as a backdrop for everything from serial killers to subterranean mutants to giant alligators. But even those stuck closer to Hill's approach in staying within a somewhat realistic setting, just embellishing for sake of the story.
Less than a year after the release of Escape from New York saw the release of the first part in a trilogy from producer Fabrizio De Angelis and director Enzo G Castellari, 1990: The Bronx Warriors. '1990' and its sequels The New Barbarians and Escape from the Bronx were, at best, schlock. They were attempted cashing in on what they saw as a fad with the urban decay and lawlessness that could be shown all through the city. They were, by and large, ignored in their initial releases, but as things tend to work out in Hollywood, they grew to have a significant cult following. If nothing else, they're worth watching for the "so bad they're good" factor. Far more recently, we even saw a full comic book series in DMZ that drew heavily from Escape from New York and other dystopian concepts to fuel its narrative.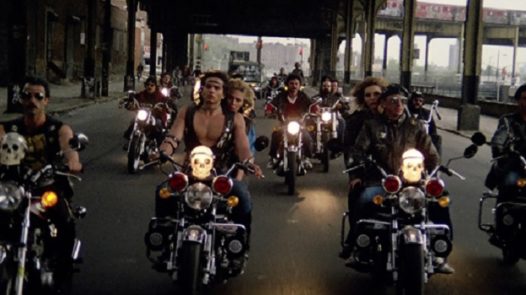 So what happened to this genre? Why was its popularity so brief? You could argue that similar films are still out there, just on a much broader scale, focusing less on one city and instead whole countries. Historically it wouldn't really seem to be reaching to guess that NYC Mayor Ed Koch may have asked the film industry to stop depicting his city as a hell hole waiting to kill everyone who dared set foot inside it. Once we'd reached the end of the Cold War it's safe to think the general public felt a wave of optimism that would collectively shift people away from movies about war torn wastelands. I, for one, hope the concept makes a comeback, though. The idea of gangs running the streets, the urban decay – it's a setting that could fill countless stories.