Add some martial arts to your adventuring craft. Explore your options for melee combat while adding new and exciting character options to your games of Pathfinder.
Martial arts can add complexity to martial characters. Whether unarmed combat, or cool martial arts that involve specialized weapons, martial arts systems in RPGs add a little something to characters looking to do more than just say "I power attack with my Greatsword" every round.  One of the big things martial arts can add to a game is variety. Whether unarmed combat that blends grace and ki to try and power complicated maneuvers, or forms and stances that build off of one another, or just different techniques you can pick up as you go, there are multiple ways to approach them. It's basically adding some of the same flexibility of spells to martial characters. You might see some martial arts that help hone the mind, or others that use a dancers' grace to see that they are always in position. In the Martial Arts Handbook, you'll find a number of examples of how to expand your own martial arts character.
via Paizo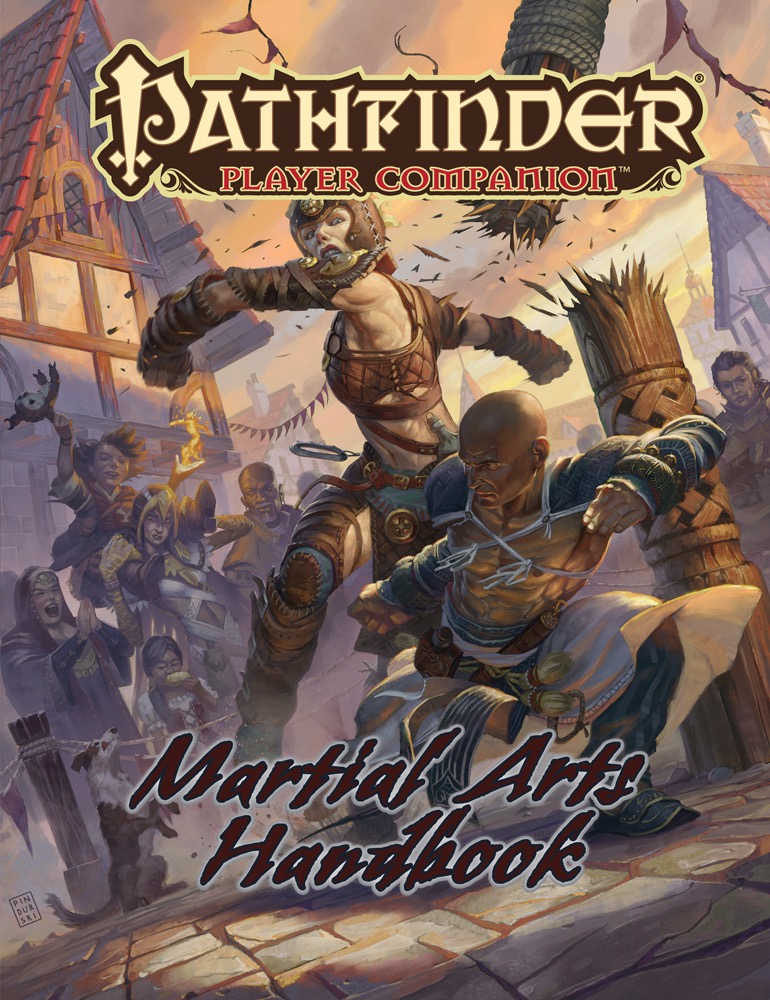 Remember Your Training!
Combat is a way of life on Golarion—warriors across the world are constantly in search of the next fight, powerful technique, or weapon in order to improve their skills. Pathfinder Player Companion: Martial Arts Handbook offers new archetypes, feats, and equipment for adventurers of all kinds who rely on their physical prowess in combat, whether they turn themselves into living weapons with their punches and kicks or unleash their mastery with nunchaku and swords.
Inside this book you'll find:
Fighting styles from across Golarion, including battle dancers, who use impressive maneuvers to dance around foes, and the black powder vaulters of Alkenstar, who use acrobatics to leap across the battlefield!
Dozens of new feats for all kinds of martial artists, including feats to improve combat maneuvers and improvised combat, combination feats, and style feats like the high-flying dragonfly style!
New abilities that draw upon the innate power of the body, including ki abilities for both qinggong monks and unchained monks, ninja tricks, and kineticist talents!
Happy Adventuring!