The Faiths of Golarion are as varied as they are powerful. Whether you're a Cleric or a Divine Soul or blessed by the gods themselves, the upcoming supplement from Pathfinder has a lot of options to offer those of you looking to roll a faith-based initiative.
Divine classes are some of the more powerful player options out there, grabbing onto powerful heals and effects that do the opposite of heal–and the Faiths of Golarion expands the existing ones. Get a look at the gods of Tian Xia, or ones from the furthest reaches of Golarion. And if you're looking for more than lore, you'll find new Obediences and Boons–rewards for faithful characters who actually adhere to the dogma of their deity instead of whatever murderhobo justification you have for collapsing the mineshaft on the Dragon, sure, but also sealing an entire kingdom of Dwarves inside the mountain forever.
via Paizo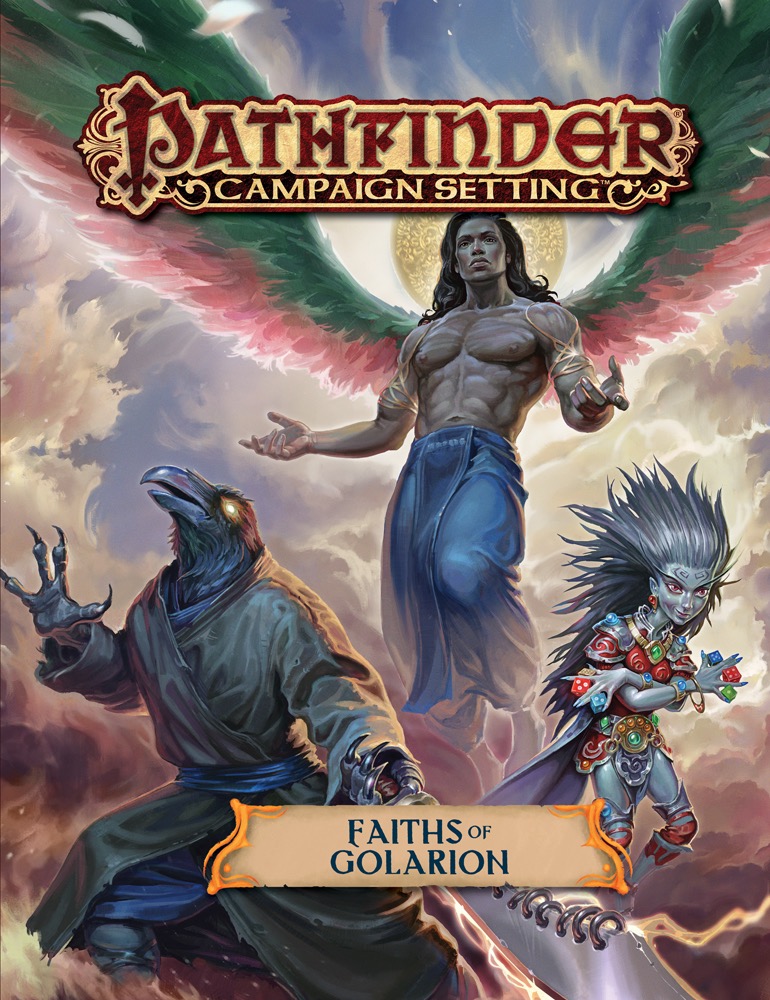 Who Do You Believe In?

Pathfinder Campaign Setting: Faiths of Golarion reveals the histories, dogmas, and practices of 10 influential deities venerated outside of the major cultures of the Inner Sea! Enrich your campaign with new divine lore, including:

A look at three of Tian Xia's most commonly worshipped deities: Hei Feng, the Duke of Thunder; Tsukiyo, the Prince of the Moon; and Shizuru, the Empress of Heaven.
Details on major gods from far outside of the Inner Sea of Golarion, from Gruhastha, the Keeper of Vudra, to Grandmother Spider of the Shackles and southern Garund, to the Razatlani goddess Kazutal.
Gods of non-human peoples, including the dwarven death god Magrim, the elven hunter Ketephys, the lucky halfling Chaldira, and the gnome gambler Nivi Rhombodazzle.
Obediences and divine boons that can empower the followers of each divinity, especially those with levels in prestige classes devoted to their faith.