Have you ever wondered what it would be like to work at McDonald's with all of the hectic ordering and none of the pay or free food? Well, have I got a game for you!
The McDonald's Game is a dexterity and memory game with roll-to-move and resource management mechanics. The goal of the game is to be the first player to reach 25 points. Points are gained primarily through successfully completing orders.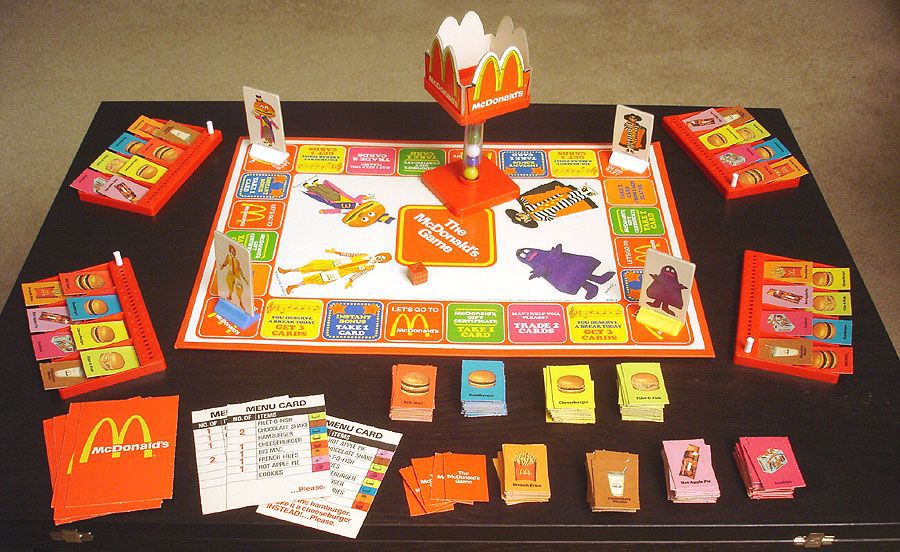 Players each play as one of the McDonaldsland characters and has a supply of food cards they need to keep fully stocked.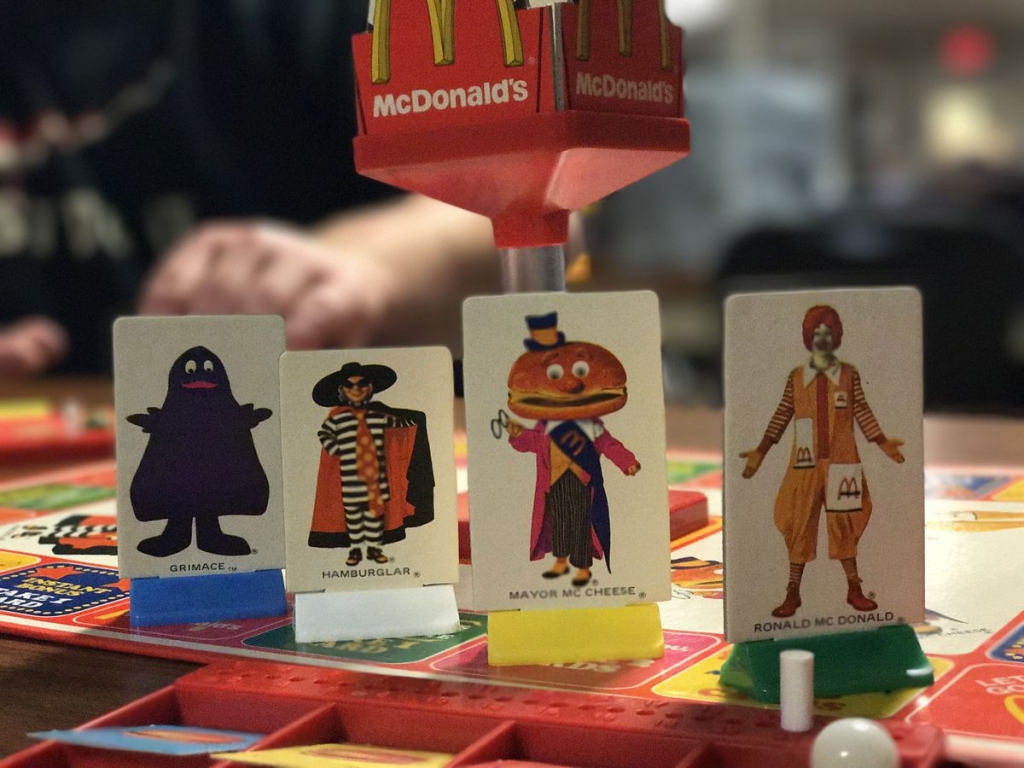 Why anyone would choose Grimace over Mayor McCheese is beyond me. But someone has to be the bottom rung, I suppose.
As players move around the board, they will be able to draw additional items to add to their supply or trade with other players. However, they also have the option of discarding 1 item for 1 point if they choose, which gives a fun amount of risk versus reward to those willing to keep a smaller supply for the additional points.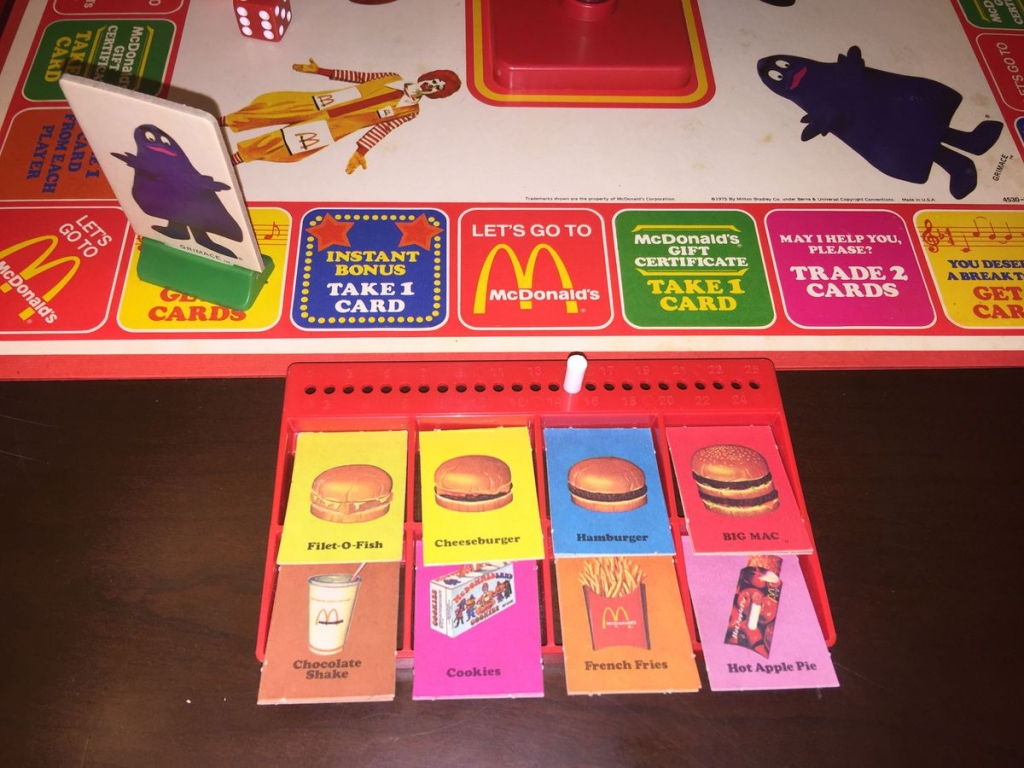 Throughout the game, players will land on spaces reading 'Let's Go To McDonalds'. When this occurs, that player draws a Menu Card and reads the order aloud to the other players.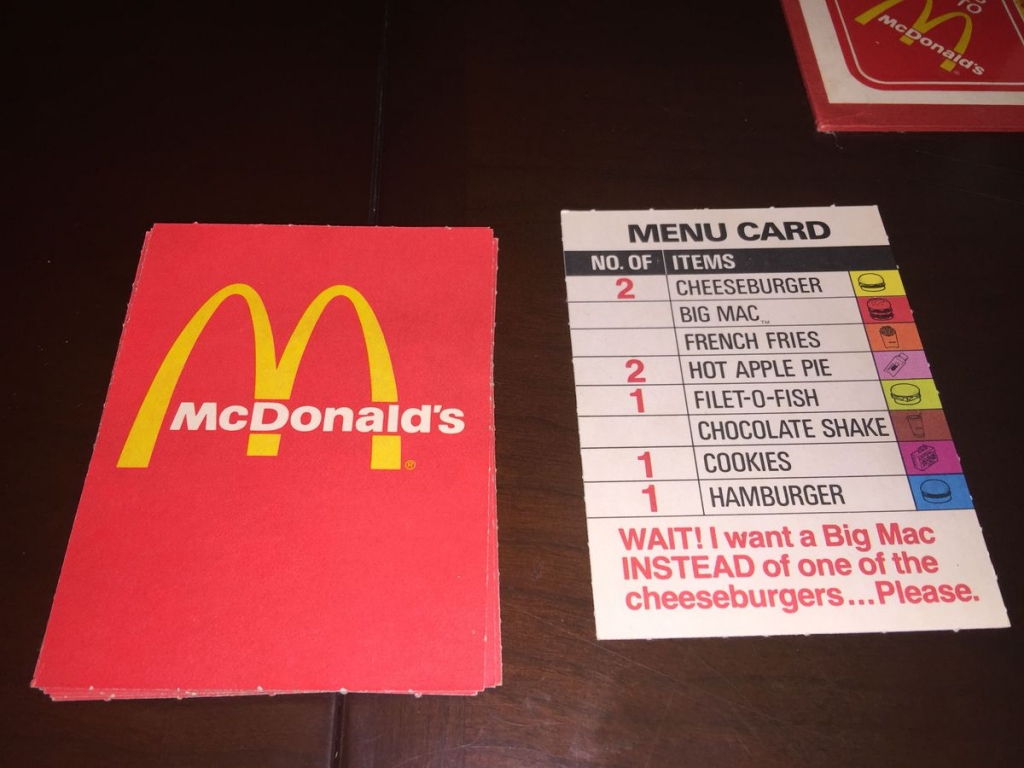 Some orders throw a twist in at the last second, which can really test those memory skills!
Once the ordering player says "…Please!" all other players attempt to collect the required items for the order from their supply. As soon as they believe they have each of the food items successfully set aside, they throw their colored marble into the McDonald's sign. Once all players have completed their order, starting with the player who completed first, their served order is checked. If it is not correct, they keep their cards and the next player gets a shot to check their order. Whichever player completed the order first gains as many points as items in the order and the ordering player gains the food cards.
The first player to reach 25 points is the winner!
The McDonalds Game is certainly nothing groundbreaking, but it is a fun little memory game with just enough dexterity elements that I can imagine having a fun time playing it. However, as someone with an awful memory, I'm sure I would do terribly but at least I would have a good time.
~No option to order chicken nuggets! 0/10