The Bell Tolls for Stan Lee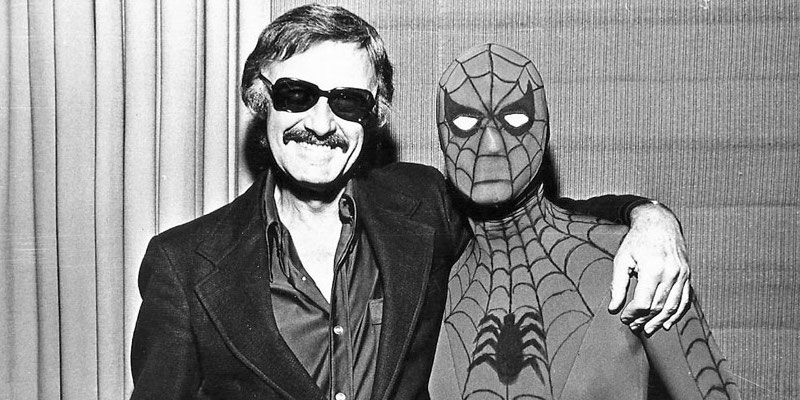 The creator and co-creator of Marvel superheroes Black Panther, Spider-Man, the Mighty Thor, Daredevil, Iron Man, the Fantastic Four, the Incredible Hulk, and the X-Men, among many other beloved characters has passed. Stan Lee was 95.
The New York City native, the son of Romanian Jewish immigrants, started as a writer with Marvel Comics, then called Timely Comics, in 1941 with a two page story in Captain America #3. He met and worked with Jack Kirby during his time there. During World War II he served in the Signal Corps where he created training films along side Frank Capra and Theodore Geisel (Dr. Seuss). After the war he wrote for Atlas Comics, which almost made him quit the industry. His wife, Joan, suggested he try writing his own stories. This would eventually become the body of work he made at Marvel.
During his time with the company he created, or co-created, some of the most popular characters comics has produced – Spiderman, the Hulk, Thor, Iron Man, The Avengers (with Jack Kirby) the X-Men, Daredevil (with Bill Everett), Doctor Strange (with Steve Ditko). There are too many to name in one article. He worked on more than 300 characters, all with a flawed humanity and complexity, helping move comics into a new era through the 1960s. When he moved to the role of publisher he stopped writing monthly books for Marvel – his last was Fantastic Four was #125 that was published in August 1972. In later years he worked on several titles for DC, including Superman.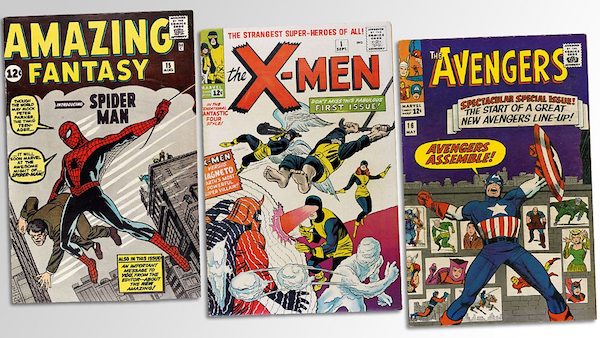 Lee did more than just create characters. He made comics a community by engaging the readers of Marvel's books with Stan's Soapbox and Bullpen Bulletins. He made sure Marvel's audience knew who was creating their books with a credit page that listed the inker and letterer right along side the author and main artist. He aimed to make comics more than just 2 dimensional heroes made by faceless artists. His stories, and his Soapbox column, examined social issues from racism and equality to addiction and changing family structures. Lee's approach revolutionized the industry – and is the reason why we have what we do today. If it weren't for Stan Lee we wouldn't have comic cons, the variety of stories we see in comics, and I doubt we'd have as many authors and artists talking to fans on social media.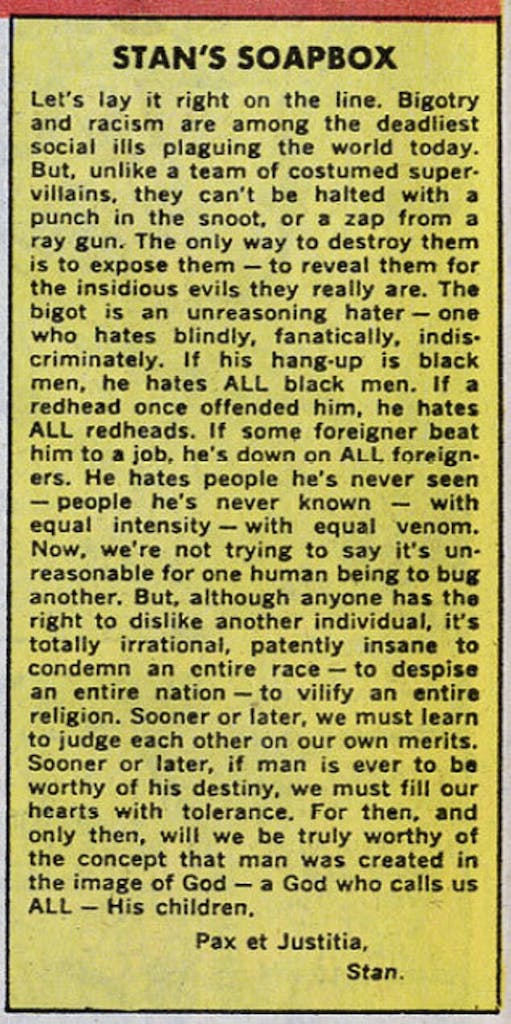 While he wasn't creating books any longer, Lee was was very active in the movies based on his work. He introduced himself to a new generation of fans through memorable a cameos (including Avengers 4 and Captain Marvel that were filmed before his death).
He touched all of us – it doesn't matter if you read any of his books or saw movies based on his work. Lee's influence on pop culture extends farther than comic books, he helped create geek culture as we know it. We were very lucky to have him. 
זיכרונו לברכה 
"I used to think what I did was not very important. People are building bridges and engaging in medical research, and here I was doing stories about fictional people who do extraordinary, crazy things and wear costumes. But I suppose I have come to realize that entertainment is not easily dismissed." – Stan Lee

Subscribe to our newsletter!

Get Tabletop, RPG & Pop Culture news delivered directly to your inbox.
Share your memories and favorite books with us in the comments.
Latest News From BoLS: