Warlord: Battle on the Dangerous Waters of WWII in Cruel Seas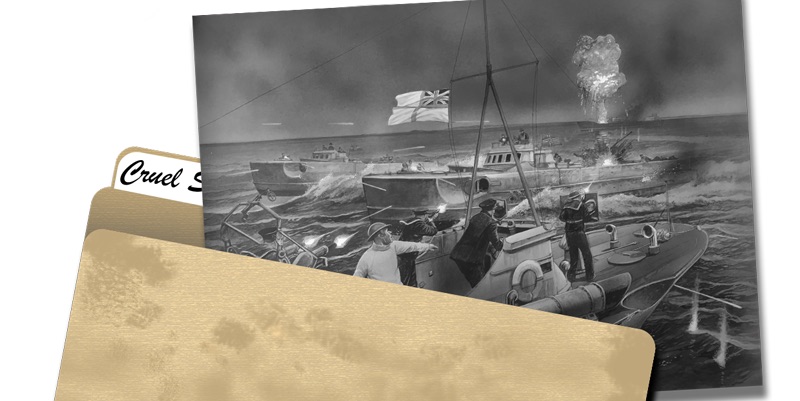 The latest from Warlord takes players to the seas of World War II. Take command of a 1/300th scale flotilla of Minsweepers, Escorts, Motor Torpedo Boats, and others in exciting ship battles. The action is fast with each game concluding in 45 minutes or less.

It's been in development for four years led by John Stallard, the man behind Warlord Games. He introduces player to the embattled seas of the war in this preview…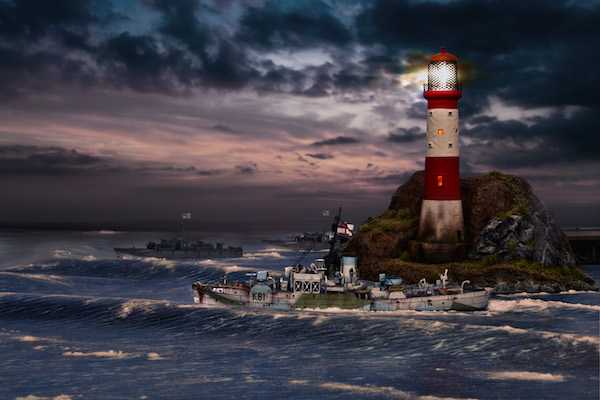 WW1 showed that a small torpedo-armed fast vessel could achieve spectacular results with good conditions and a little luck. In 1940 the Germans started using the revolutionary sleek designed S Boats (Schnell Boot) to patrol the North Sea, and then the English Channel. Faster than anything else in the Royal Navy, they soon grew to be a menace to British shipping. The British response was, for once, fast and effective. The small flotillas were expanded immediately and new boats with better guns ordered and deployed.
In the late 1941/42, the Germans re-armed their boats, adding more 20mm guns, and even 37mm guns, leaving the Royal Navy still outgunned.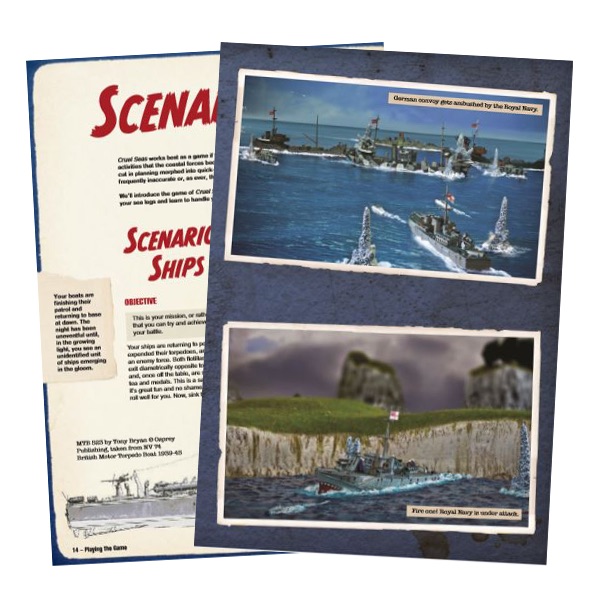 1942 saw the Germans on the ascendancy in Europe and the Mediterranean, despite being outnumbered, and many units redeploying to Finland, the Black Sea and Crimea, taking on Soviet forces who had many hundreds of torpedo boats and riverine craft. On the whole, the Axis forces contained the larger Soviet fleets, with much help from Italian, Finnish, Romanian and other allies.
1943 onwards saw the inevitable reverse of fortune to the Axis fleets. Enormous numbers of well designed, well-run boats and overwhelming airpower gave the Allies a real superiority to their old nemesis. Slowly but surely the allies won the battle.
THE PACIFIC
1941 brought aggression from the emerging Japanese empire, when her naval forces attacked Pearl Harbour, a USA possession, but also Dutch colonies and British owned Singapore and Hong Kong, with frankly brilliant success. Small forces fought hard battles in these few weeks.
The PT boats of the US Navy saw their first actions when Pearl Harbour was suddenly attacked, and typical energetic American 'know-how' went into mass producing Elco & Higgins boats by the hundreds with ever increasing speed, armament and equipment.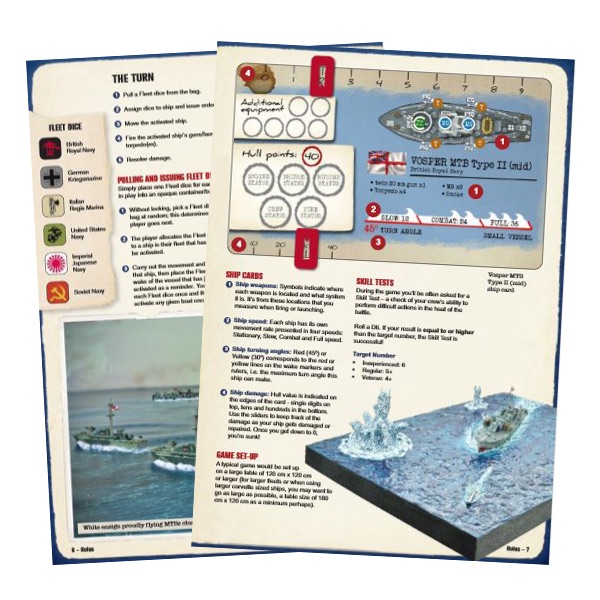 THE MEDITERRANEAN
In the Mediterranean, Italy flexed its naval muscle. Brave actions with MAS Boats, aimed largely at the Royal Navy and British Merchant shipping escalated. They continued the struggle until 1944 when the political split of Italy meant that small vessels of the Italian Navy fought for both Axis and Allies until the very end of the European war.
All manner of bravery, desperation or innovative technology could not help the German, Italian and Japanese navies from defeat. By 1945 it was all over.
Subscribe to our newsletter!
Get Tabletop, RPG & Pop Culture news delivered directly to your inbox.