Join me as I go through the new Sisters of Battle Beta Codex and work to turn it from zero to hero.
Chapter Approved 2018 is out and with it has come the new Sisters of Battle Beta Codex, at last the nuns with guns are back. I've given the book a thorough poring over and even played a game with it. After careful consideration and getting in a game with the new book, I've come to the sad realization that the Codex needs help. I think that if the final book is very close to the beta book it could be one of the weakest armies in the game but also one of the most confusing. Luckily for use this is just a Beta Codex! GW in their wisdom has seen to fit to ask for feedback on the book, and I figured I'd throw my hat in the ring and share it. So join me as we go through the book and look at what's wrong with it and how we can fix it.
NOTE: Due to the amount I have to say on this subject I've had to break it up in several parts. This article is going to deal with the negative aspects I see in the Act of Faith system. It may feel like a downer or rant to some of you. I do have good things to say and a lot of hopefully constructive criticism that will be in part 2. I don't want this to come off as an attack on anyone. The design staff works hard on books and I appreciate that, my hope is that since this is beta Codex and they have asked for feedback I can provide some.  I ask that you stay with us to part 2 which I hope will offer up a bunch of solutions.
Faithless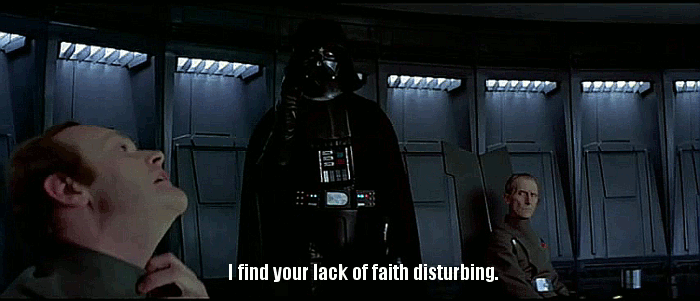 To start this series out I want to look at arguably the most iconic part of the Sisters of Battle army, Acts of Faith. Faith is the defining characteristic of the Adepta Sororitas and Acts of Faith are how the army represents that on the table top. It's the key in my mind to getting the whole army right, and its also one of the weakest parts of the book. So lets take a look at them.
What Should Faith Be?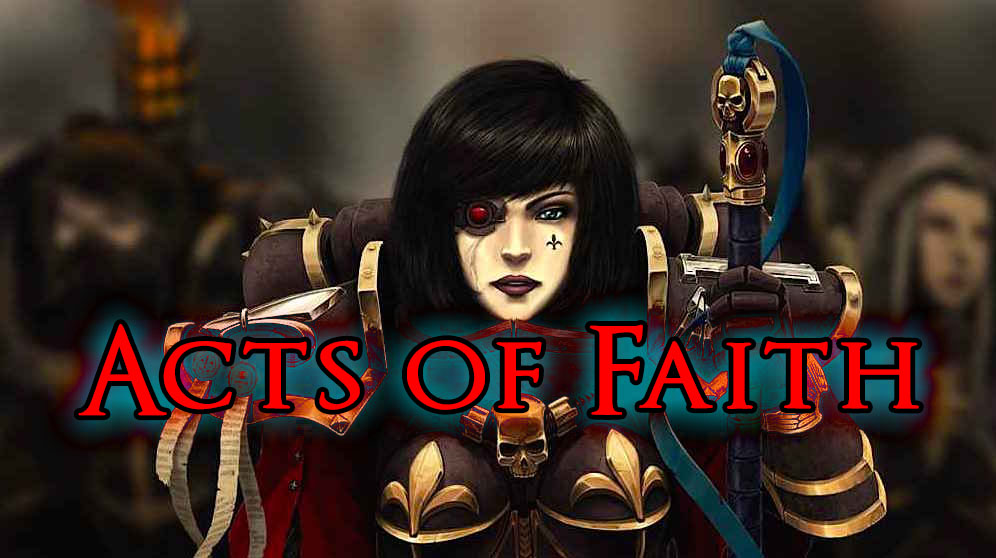 From a design perspective rules should have a point and a goal. So what are the goals of acts of faith? In my mind they should be:
They should set the army apart from other similar armies.
They should have some sort of theme.
They should an interesting and unique mechanic that adds to the fun of playing Sisters of Battle.
They should have a meaningful effect on any game.
Using Acts of Faith should be a core part of playing Sister of Battle and good use of them will set a good player apart from a bad play.
So those I think should be to core goals of Acts of Faith. Looking at them overall it see two main paths you could take Acts of Faith those are:
You get few of them but they have a major impact on the game, swinging engagements in your favor. They represent a major Divine Intervention, and could be unreliable.
You get a lot of them but they have minor impacts on the game. They are a constant presence in your army but are very reliable. They represent the small manifestations of Imperial Will that go along with everyday faith.
The Beta Codex in my mind does not meet any of the goals for faith that I have laid out. It has modified the Faith rules to be, dull, mediocre and redundant all at the same time. Lets take a look at how.
Testing Faith: Dull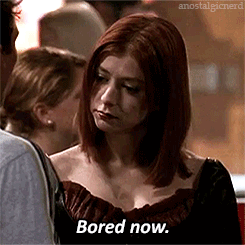 The core failing of the Beta Codex faith system is that it is simply the Stratagem/Command Point system with the most minor tweaks (in fact I would not be surprised if this was an early rejected version of the CPs). Lets look at the similarities.
You start every game with a base of 3 CP and 3 Faith points.
Extra CPs are normally generated by detachments, the more units you take the more you have access to CPS. Extra Faith Points are generated based on the number of faithful models you have. the more units/models you take the more FP you will have.
You can spend CPs to activate Stratagems thus depleting you pool. You can spend FP to activate Acts of Faith thus depleting your FP pool.
Each Stratagem can only be attempted once per game phase. Each Act of Faith can only be attempted once per battle round (however since the Acts of Faith have very specific times they can be used in all but one case this simply means they can only be attempted once each phase.)
The Beta Codex Faith System is… simply a duplicate Stratagem/Command Point system with the most minor tweaks… 
So you can see how the two systems are very very similar. In fact the only real difference is that Stratagems can cost a variable number of CPs but always go off (barring AoV) where as AoF always cost only one Faith Point but have a random chance of going off. All this to me makes the Faith system dull. It's hardly unique and is basically something every army, including SoB, already has.
Testing Faith: Mediocre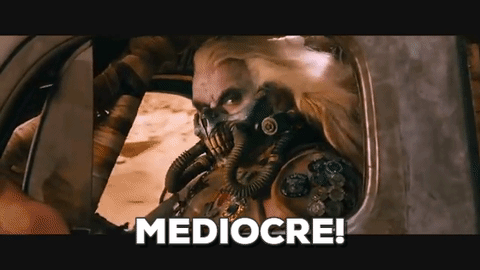 The Index Sisters of Battle presented us with some very powerful Acts of Faith, ones that in my mind meet the Major Intervention standard. They were also pretty simply. You had one that let move twice, one the let you shoot twice, and one that let you fight twice. You also had one that healed a unit. Now some people have argued that the Index AoF were too good and needed to be toned down. Well GW sure seems to have listened because the new ones have been severely nerfed. Lets take a look at them.
Hand of the Emperor – add 3″ to a units movement. This is a lot worse than the old double move. In particular when used on flying units in the list. Sisters aren't an assault army and 3″ is just not much extra movement. It's not the worst, but I'm hard pressed to think of many situation with SoB I really where I really wished a unit could move 3″ inches.
Spirit of the Martyr – Heal a unit for D3 wounds or bring a model back. This one is unchanged from the index. It was however already the most useless of the index AoF. While it seems really good on the surface you have to remember that: A. most individual Sisters of Battle are 9-11 points and B. Hospitallers already do the same thing.
Aegis of the Emperor – Give a Unit a 4+ FNP vs mortal wounds for a Pyschic phase. Pretty decent if you fight a psychic heavy army, otherwise useless. The army also already has a lot of ways to stop psychic attacks.
Divine Guidance – +1 to hit with ranged attacks for a shooting one. This one is also OK. It's a massive step down from being able to shoot twice but can still be kind of useful. It's hampered by a couple key things. First off, Sisters are already good at shooting, they hit on a 3+ and can pretty easily re-roll 1s. Extra accuracy only goes so far. Moreover while SoB are a shooting army, individual units dont carry all that much fire power. Giving a heavy bolter and a handful of boltguns 1+ to hit is hardly game changing. Even the best units are carring only 4 heavy bolters or melta-weapons.
The Passion – You can be picked to fight twice. This is a slight change from the Index fight twice as it happens in the fight phase rather than giving you a round of fighting at the start of your turn. While this one seems really solid you have to remember that most SoB units are not good in combat. This is only really useful when used on a handful of units.
Light of the Emperor – Auto Pass Morale tests for a phase. There is already a stratagem that does the same thing. Moreover SoB have at least 3 other ways of ignoring of serious negating moral checks.
While not all of these are outright bad, none of them individually are going to have a major impact on a game. They seem to me to be more along the small acts of everyday faith route. However what really kills them for me is that:
A. they are unreliable so might not always work, and
B. you can only use them once a turn.
Because of this they are just not going to have much effect on any game, and feel like minor incidental bonuses. If I could give the bulk of my army +1 to hit that would be great. Giving one unit is pretty meh.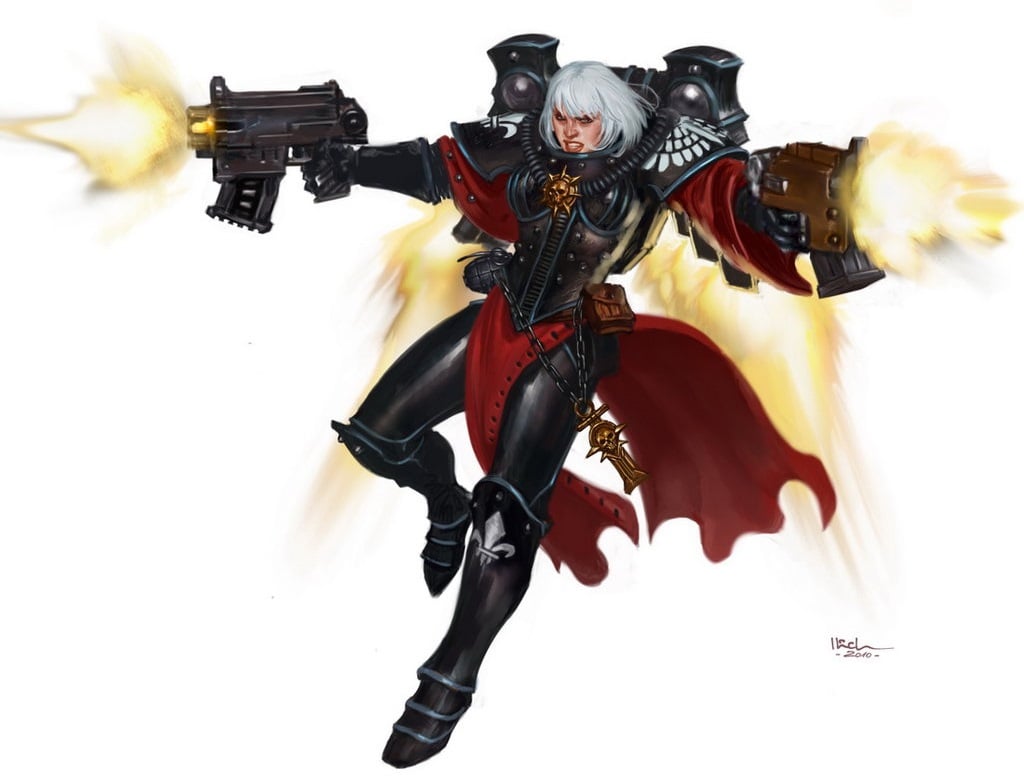 Lastly looking at that list, can you tell me why any of those should be Acts of Faith and not Stratagems? In fact most of those ARE stratagems in other books. Hell Light of the Emperor is a generic stratagem everyone can use. When I played using the Beta book AoF always felt like an afterthought. A random minor buff I could try to use, but not something I needed or wanted. Certainly not anything to plan a reliable strategy around.
Aside: Vessel of The Emperor's Will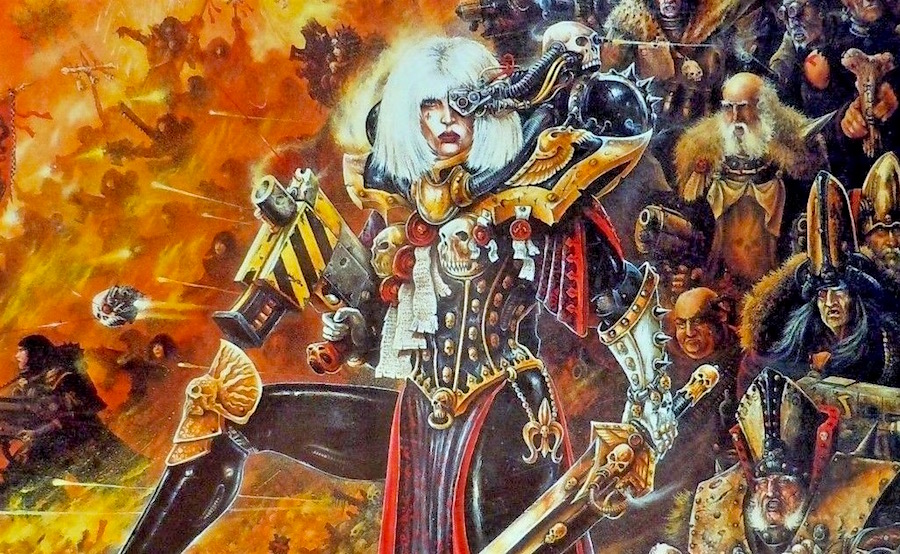 I think this is a good time to talk about the stratagem Vessel of the Emperor's Will. For 3 CP you can have an act successful used on a character affect all units within 6″ inches. I know a lot of you are most likely pointing at this and saying that it is what makes AoF good. This is how you have an Act effect your whole army. Will I am here to say, that while you might be right, this stratagem has a very big flaw.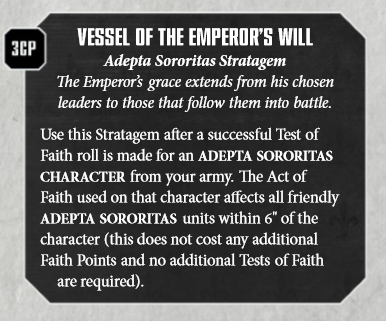 First off I shouldn't need a stratagem to make Acts of Faith good. They should be good on their own. In addition it's a very expensive stratagem. At best you'll get 3-4 uses of it, so it won't effect most of your AoF. It also very gimmicky to  try and it use it will force you to run your army in a large clump, then hope you can get the right AoF off to use this on. However should you fail the faith test your whole plan will just come apart. It kind of feels like they made this stratagem and then decided they couldn't make any of the AoF too good due to it. I'd rather it just wasn't in the book.
Testing Faith: Redundant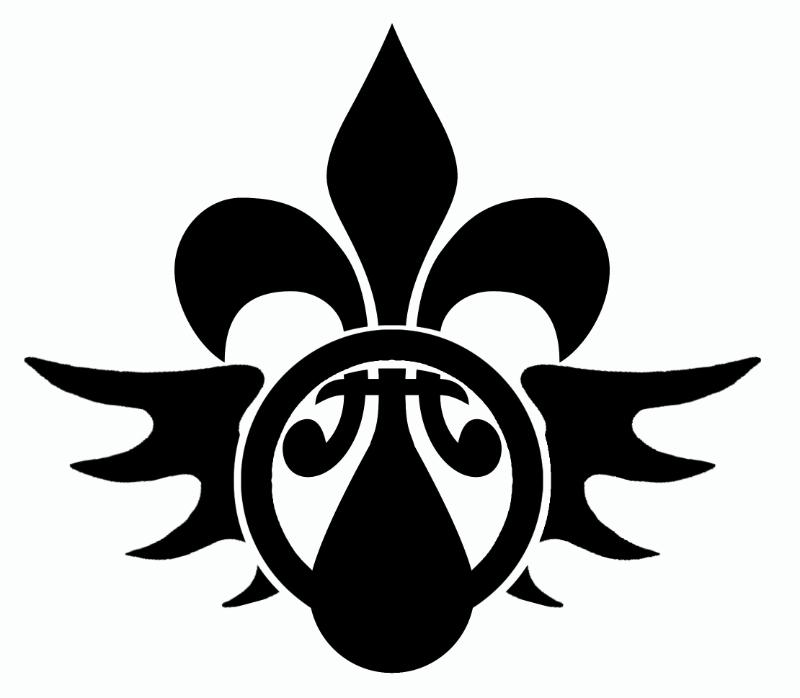 One of the issues I have with the Acts of Faith is many of them feel Redundant, rather than special. Take Light of the Emperor, as I said you already have a stratagem to do that. It doesn't let you do anything new, just something you could already do. Same with Spirit of the Martyr, you already have Hospitallers for that. Aegis of the Emperor is unique effect, but you still already have a lot of other ways of fighting pyskers so this doesn't feel really special. Taken as a whole the system even feel redundant with Command Points. With those major points out of the way, lets pivot to two other issues I have with the AoF system.
Scaling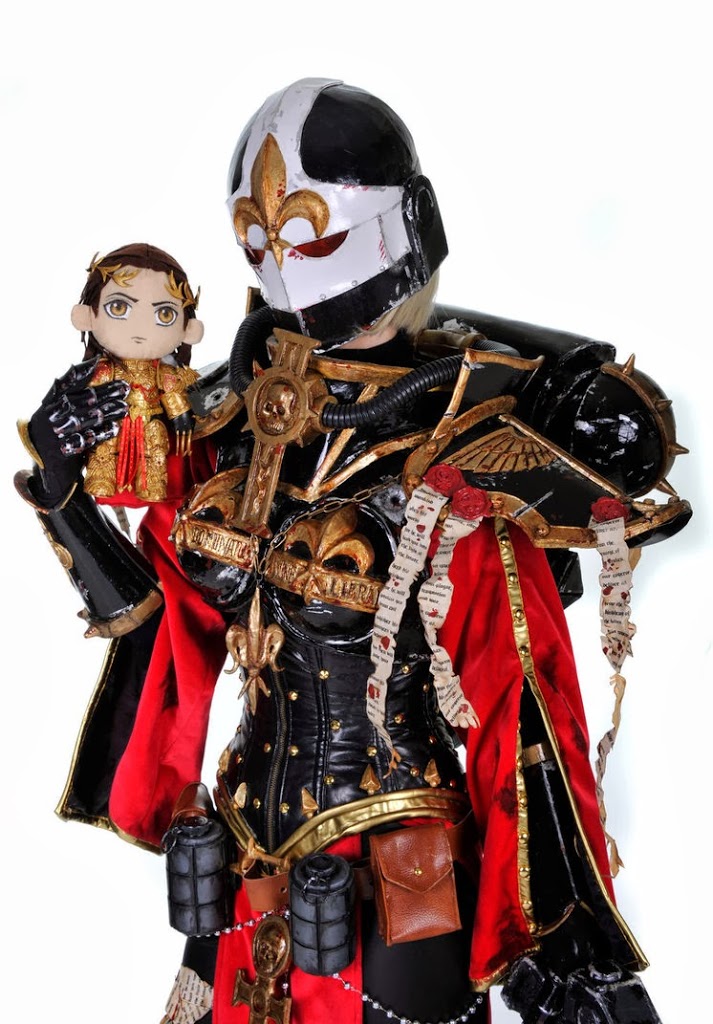 One thing that intrigued me when GW first previewed the new AoF system was scaling. In the Warhammer Community article they stated "Unlike in the previous system, Acts of Faith are designed to scale up based on army size…" This is presented as a positive thing and an improvement from the Index. And many people have taken it as such, under the Index you had a limit of Acts of Faith that didn't really have anything to do with army size. Now it does, now larger armies will have more faith, and smaller ones less. Right?
Well… kind of. The Truth is both systems scaled based on army size. The current system gives you a point per 10 models plus 3 base. Thats a pretty simply and fine scale. The old system gave you one base a turn. No scaling there. However you could get extra attempts at faith, one from Celestine, and one from each Imagifier you took. In most 2000 pts games this would give you 5 chances a turn. However even with the rule of 3 for each 1,000 points you could take an extra Imagifier giving you an extra attempt per 1000 points. So both did scale.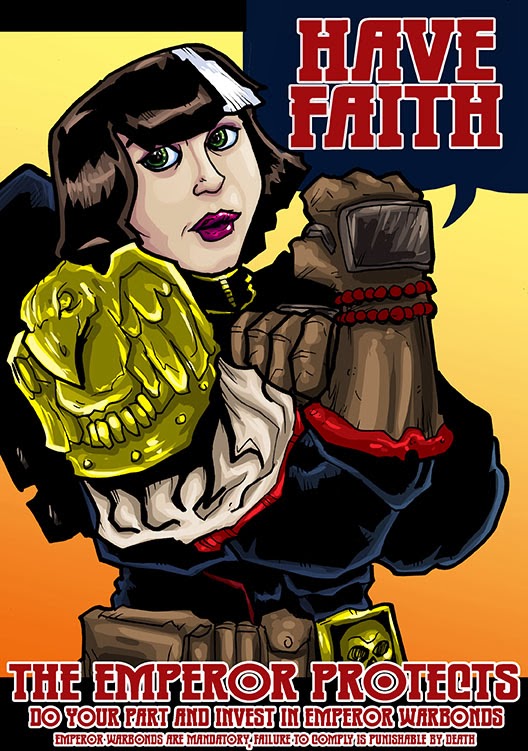 Lets look at one more thing. The new system may scale the number of Faith Points you get, but it does not scale the number you can use. In fact in a 6 round game you can never use more than 30 Acts of Faith, no matter the game size. Given the number of Faith Points you can get through stratagems and Order Convictions its possible you could enter the last turns of a game with more FP then you could possibly spend. I just don't see how that is good.
Random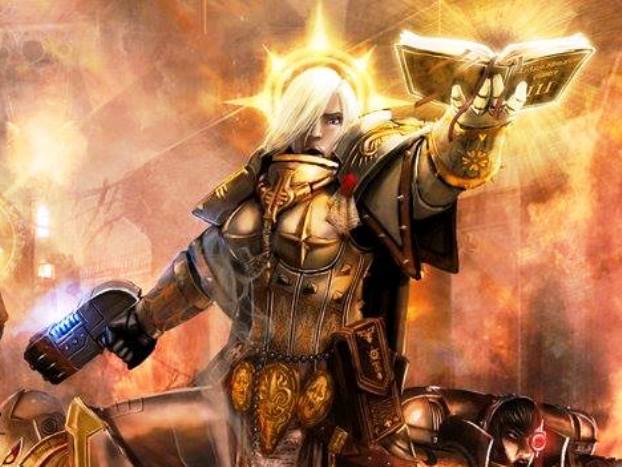 The last issue I will raise with AoF is their random nature. Each act has a Devotion value between 3-5 that you have to equal or beat on a D6 roll to use. Fail, and the FP is wasted, the Act has no effect and can't be tried again that turn. This serves to make AoF very random, with the best ones being unreliable. Sure, you can use a combination of support characters, Order Devotions and unit upgrades to increase you changes of success, but given how underwhelming most of the effects are it hardly seems worthwhile. Minor buffs and randomness make the whole thing just feel like a waste of effort. And since so many are redundant I'm more likely just to do things the sure way. If I could try to use an AoF more than once I wouldn't mind as much, but as it is even if I want to use them there are going to be phases where I can't.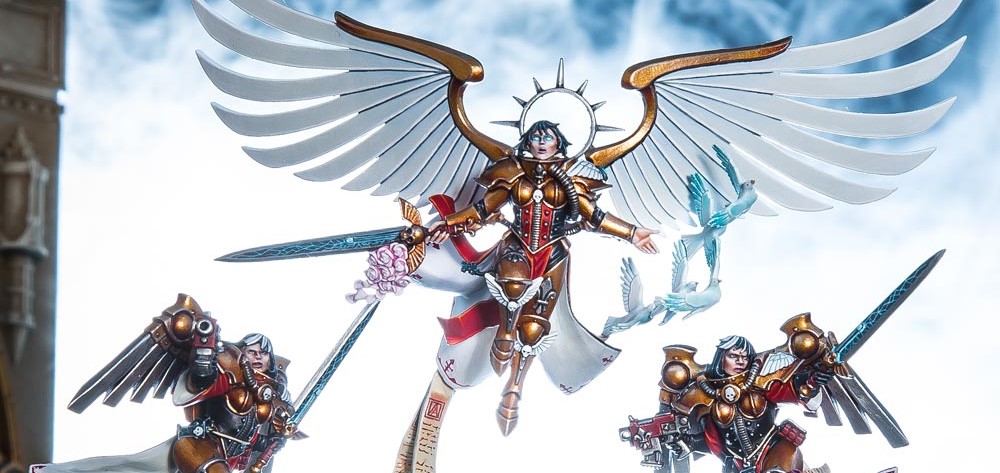 Lastly I find the way the randomness is done a unsatisfying. It doesn't feel tied to a unit's faith, just a general faith, and certain units that should be good at AoF aren't. Celestine and her Gemina for instance can't get any buffs to faith tests and so are the worst Sisters at using them in the book.  Since Seraphim can't take an Imagifier they are worse at using AoF than a regular Battle Sister squad, as are most characters, which…. doesn't seem right.
Recap

So lets recap. Overall I find Acts of Faith both dull and underwhelming. Their system is almost the same as that of Stratagems, and they don't have any theme to set them apart from stratagems. Their effects are on the whole underwhelming and unreliable. Many of them can also be accomplished in other ways. They add extra book keeping, but not much extra value to the list. You are actually likely to get off less AoF then under the Index and each one will have less effect. However hope is not lost! Join me next time as we take a look at how we can turn Acts of Faith around and make them a core part of the army.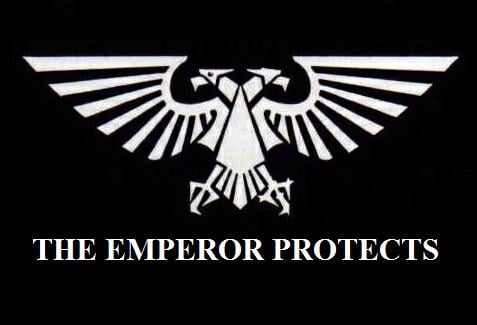 Let us know what you think of Acts of Faith and how you would improve them down in the comments!