As a reward for hitting 100,000 Facebook Fans, Forgeworld teased some epic new artwork from an upcoming release. Looks like everyone's favorite blood boys are getting a special release in the near future…
Oh what in Sanguinius' name could Forge World be teasing with this latest piece of artwork, featured prominently on their Facebook page?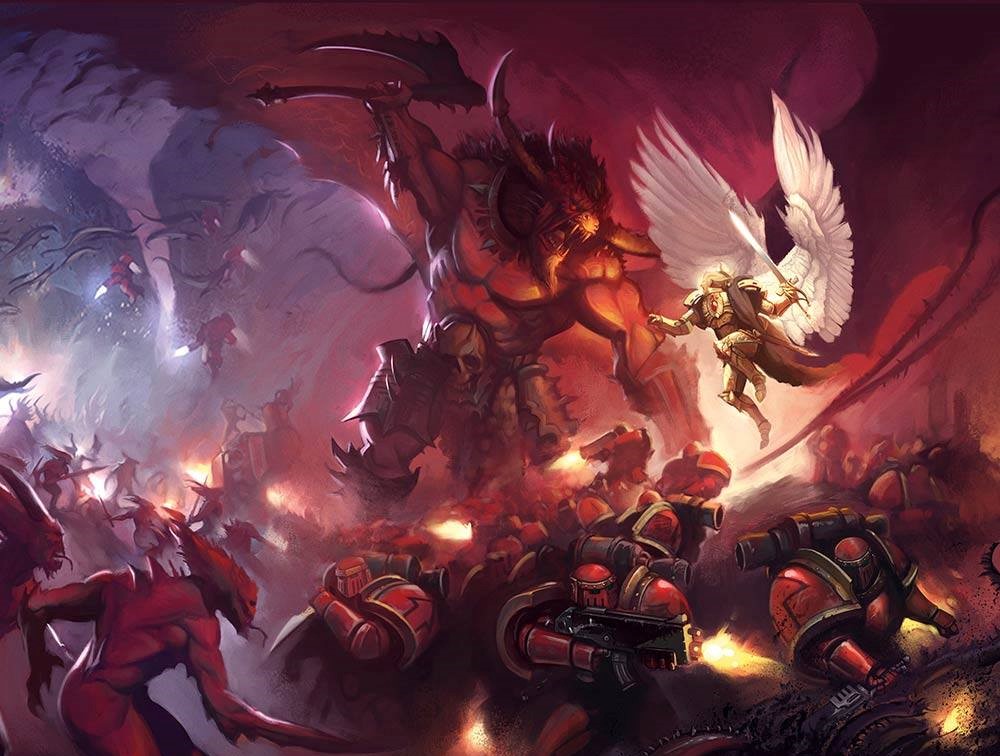 If it helps, the accompanying text is:
We've reached 100,000 Facebook fans! That's a veritable Legion of Forge World fanatics. To reward your loyalty, here's some brand new artwork from an upcoming release (can you guess which one?)

It's been a great journey so far – let's see if we can get to 200,000. Just imagine what we'll reveal then….

For the Emperor and Sanguinius! http://bit.ly/2CkV97a
And then there's this holiday themed preview pic that's been making the rounds…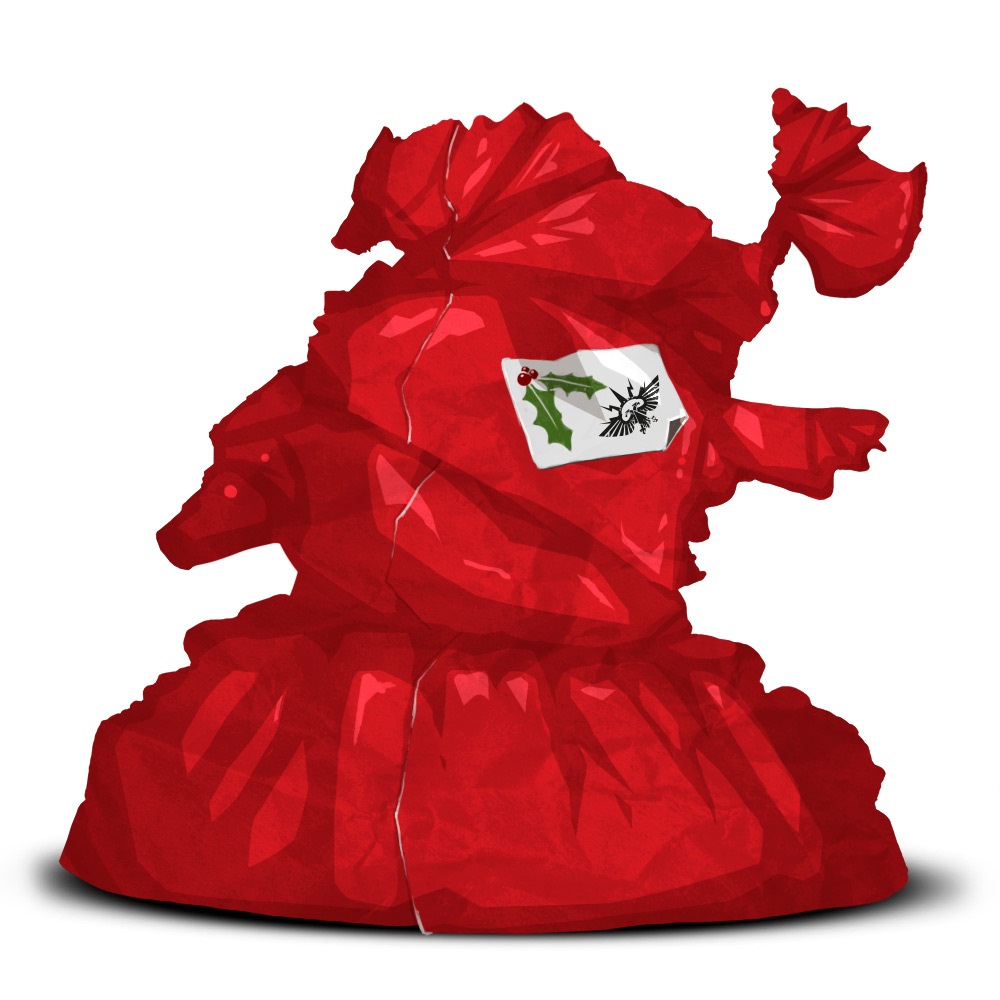 But I don't see anything with wolf parts scattered around in the artwork above. Just a bunch of Blood Angel legionaries fighting with a bunch of Bloodletters while Sanguinius and Ka'Bandha duke it out aerially–meaning that either Sanguinius is about to get smote, or do some smiting. Either way, that epic artwork doesn't seem to be connected to the other teaser. It could be some kind of boxed set? Or perhaps a teaser that we're finally getting to see the big conflict that's been a long time coming. I mean we know Sanguinius is getting a release at some point in the future–we just don't know when. This could be a sign that that day is getting much closer than we thought.
Or, it could be some sort of Alpha Legion psy-ops type situation, and really the whole thing is meant to tease Alpharius. It's always Alpharius. At any rate, with Forge World teasing just a little of what's to come, perhaps we'll find out what's next in store for the Horus Heresy when they hit 200,00 followers. Until then, get out your speculation glasses.
What do you think we'll see? Boxed set? Big models for both Ka'Bandha and Sanguinius? A New Blood Angels Book that has that picture in it?