Let's talk about Open Play, Chapter Approved 2018, looted vehicles, custom characters, and you.
Alright, everyone gather in close so the rest of the internet doesn't hear–but we've all tried Open Play right? I mean, I have once. All my friends were and it looked like a good time–even if parts of it were a little unbalanced and it meant I lost three games in the span of one hour. You have too, right? So we're all agreed that even if it's not the most perfectly balanced competitive playstyle, it's still a ton of fun?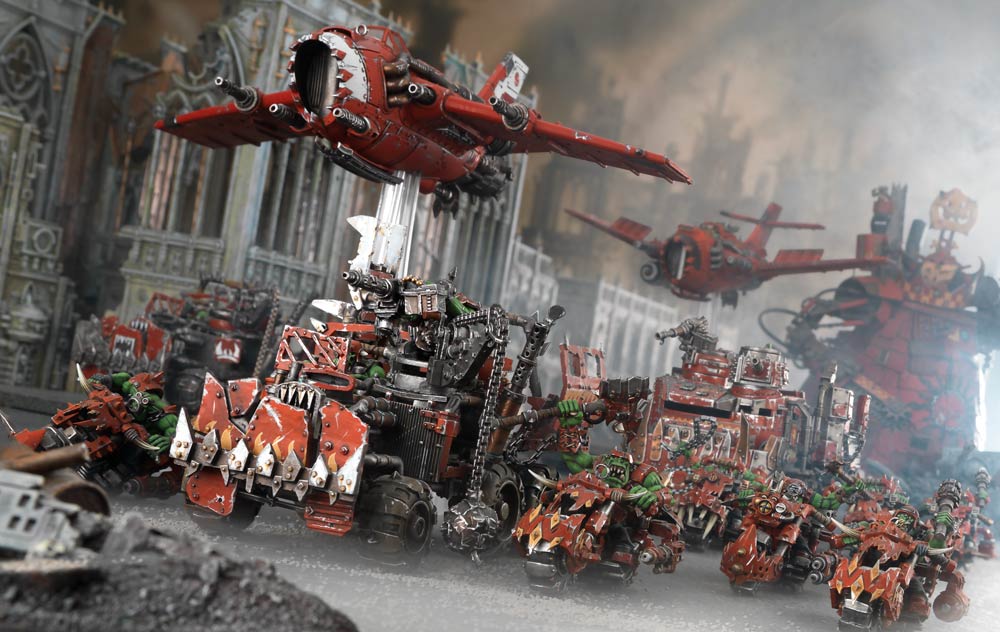 I mention all this because Chapter Approved has more than just points changes in it–there's a ton of rules for creating your own custom vehicles and characters in the Open Play section of Chapter Approved 2018. And while these might not win you tournaments, they do let you develop your own legendary heroes for your own games and campaigns. Let's take a look!
via Warhammer Community
Open Play is all about creativity. It's about expressing yourself through the medium of the game–whether that means putting together lore-friendly heroes, or building the Orkiest vehicle to ever hit the battlefield. That's right. Looted Wagons (and transport Karts and Lord of War style Battle Fortresses) and  are back in a big way.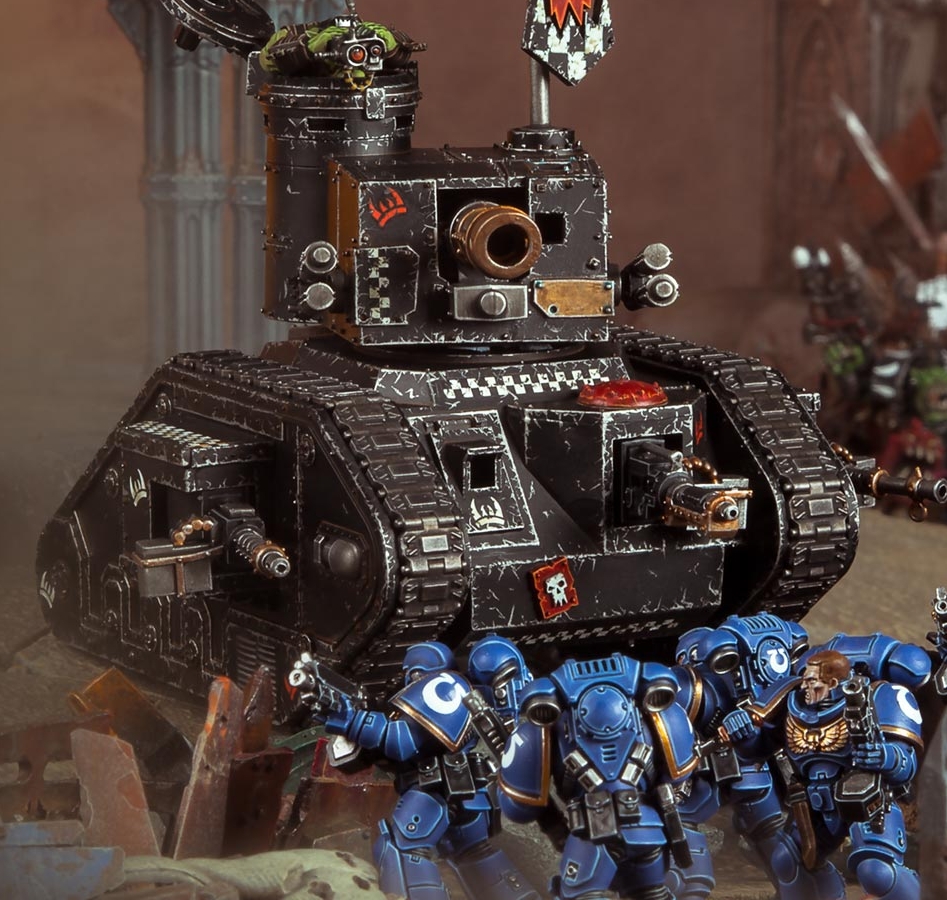 With Chapter Approved 2018, you'll be able to convert pretty much any kind of Looted Wagon you fancy. We've provided three incredibly flexible datasheets, each designed to cover a distinct archetype to build around and packed with options. The Kart is an Orkish transport about the size of a Chimera, the Wagon is a battle tank based on tanks like the Leman Russ, and the Battle Fortress is the equivalent of a Baneblade. Basically, if you've ever looked at a tank from another army and thought "I bet I could Ork-ify" that, you can.
For added twists, use these rules in a campaign where the Orks are one faction and you're looting vehicles from different armies as you kill and loot them. Bonus points for "looted" big bugs.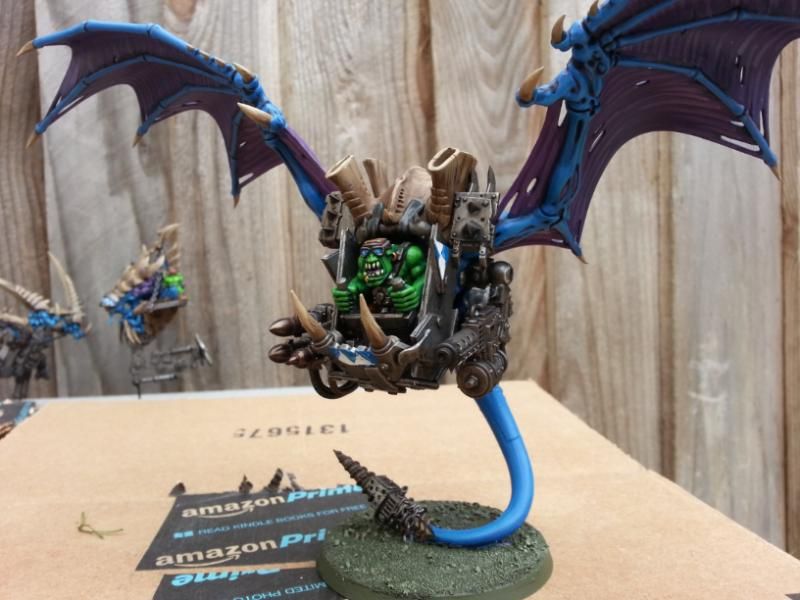 But if figuring out how you're going to kitbash that Penitent Engine into something more like a Dakka Engine, isn't your cup of tea, there's still plenty of other outlets for creativity. Here's a look at how you can create your own custom heroes in Chapter Approved.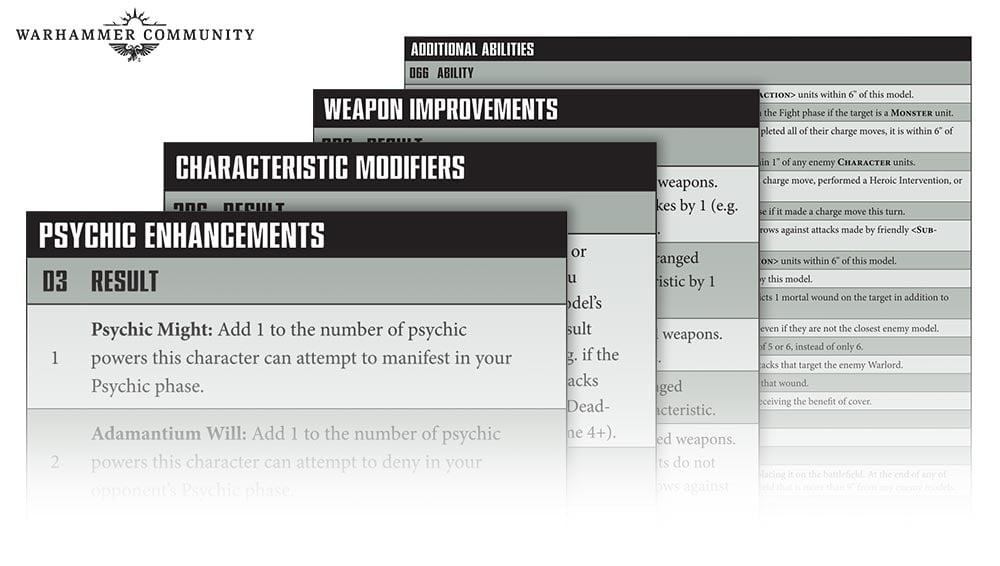 In Chapter Approved 2018, we're offering you a new set of tools designed to make creating custom characters super simple, with a huge set of trait tables and guidelines. Maybe you want your Primaris Captain to be a dead-eyed sniper with a custom bolt rifle, or perhaps your Hive Tyrant is even more terrifying than its kin, inspiring fear in all who face it. You're also free to let fate take the wheel and roll up completely random combinations.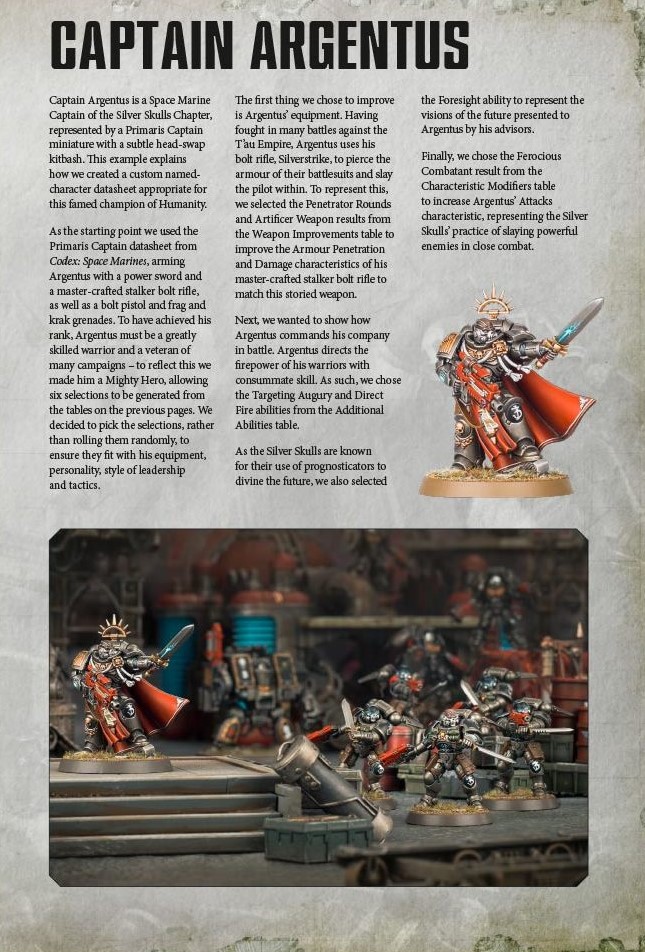 Or invent your own for campaign play. Let the unfolding narrative inform your own hero creation and development. Or roll randomly for new powers when you win games or secure important objectives.
Speaking of Narrative Play–there's more of that coming up tomorrow, so check back soon for more lore rapport galore.