Three months ahead of its scheduled release you can find a tale of Cadian Heroism today in the Black Library's digital archives!
Take a trip into the future–specifically three months, because today you can read a tale of the Cadian 101st Company, as seen through the eyes of Sergeant Minka Lesk as she fights to drive the stench of Chaos from a world far from the broken remains of her former home. This book won't be on shelves for three months, but it is on the internet where all knowledge lives.
via The Black Library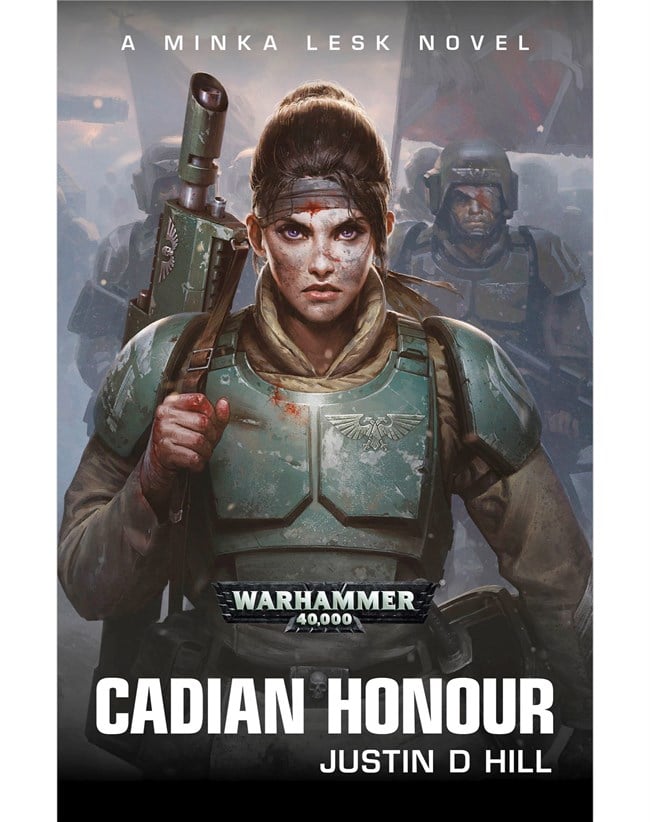 Sent to the capital world of Potence, Sergeant Minka Lesk and the Cadian 101st discover that though Cadia may have fallen, their duty continues.

READ IT BECAUSE
It's the follow-up to Cadia Stands and continues the journey of Minka Lesk and her warriors as they seek revenge against the Imperium's enemies for the loss of their world.

THE STORY
For ten thousand years, Cadia stood as a bastion against the daemonic tide spewing forth from the Eye of Terror. But now the Fortress World lies in ruins, its armies decimated in the wake of Abaddon the Despoiler and his Thirteenth Black Crusade. Those who survived, though haunted by the loss of their beloved homeworld, remain bloodied and unbarred, fighting ruthlessly in the Emperor's name.

Amongst them is the indomitable Sergeant Minka Lesk. Sent to the capital world of Potence, Lesk and the Cadian 101st company soon discover that a rot runs through the very heart of the seemingly peaceful world. Lesk knows she must excise this taint of Chaos, for it is not only her life and those of her company at stake, but also the honour of Cadia itself.

Written by Justin D Hill
Perhaps this time the Cadians will manage to save a world from Chaos. Hey, it could happen!