Far from winning a Daemonic game of Hide and Seek that spans the Mortal Realms, it turns out the Prince of Pain has been imprisoned within a special magical subrealm of twilight and shadow because the Mortal Realms are weird. Cool, mind you, but weird.
With Wrath and Rapture announced for next weekend, and Slaanesh's forces being so hot right now, it's time to check in with ol' Slaanesh and see what fate's had in store ever since the World-That-Was made the dark god fat, complacent, and vulnerable enough to be caught by Elves. Trapped in a realm called the Hidden Gloaming, we now that Tyrion, Teclis, Alarielle, Morathi, and Malerion have slowly been siphoning souls from the trapped god's gullet. They've had to wipe them clean as best as they can–but once you've been in Slaanesh there's no telling how your form has been corrupted.
Which leads to things like the Idoneth Deepkin, whose souls are stunted and drain away unless they're fed, or the transformation of the Daughters of Khaine's Melusai and Khinerai (and we're sure to see more of these when the Aelves of Hysh get their inevitable due). And we know that Morathi and Malerion just can't help themselves and are scheming to do…something with some extra souls that they've been siphoning off without the others' knowledge.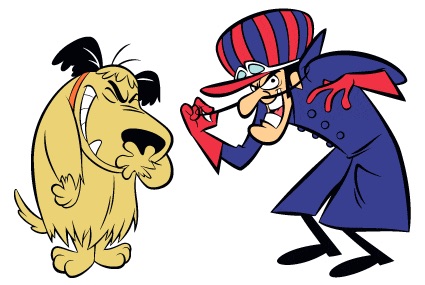 When asked why, their collective response was "reasons" followed by sinister chortling and light brooding.
But we aren't here to talk about why Malerion and Morathi will inevitably shoot themselves in the foot and manage to snatch defeat from the jaws of victory–unless their unknown activity is what's causing the inevitable disruption to the trap that the Aelves set for the dark god, and will ultimately give Slaanesh the opportunity he needs to escape his prison in the Hidden Gloaming. But what are the odds that'll happen.
So today we're going to look at where Slaanesh has been and what's going on with the three–yes three–different factions of Slaaneshi forces.
via Warhammer Community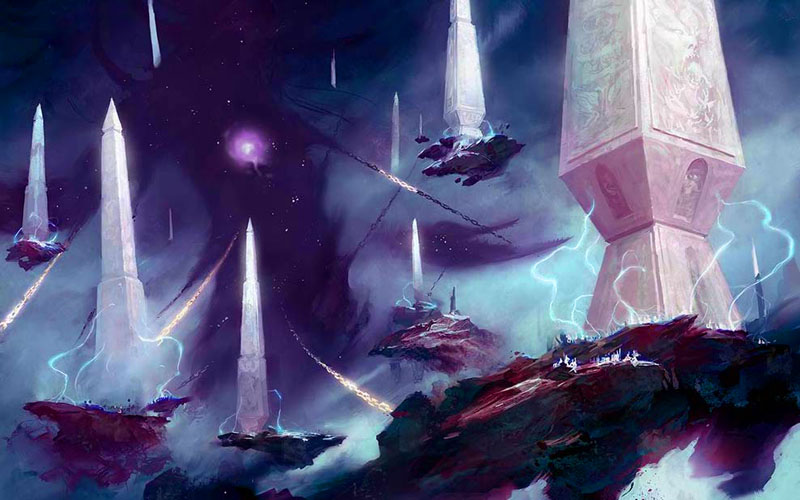 Slaanesh, as you probably know, is the god of excess, indulgence, obsession and a whole host of horrible, hedonistic stuff. Also known as the Dark Prince, Slaanesh is the youngest of the Chaos Gods, and possesses a particular hunger for the souls of aelves thanks to their intense and powerful emotions.
Well ever since being caught by the Aelves, Slaanesh has been trapped in a magical subrealm known only as the Hidden Gloaming (seen above)m which is siphoning away his power, while the Aelves go about their ordinary business of reclaiming the souls of their species who were once devoured but are now free–which ordinarily you might think that this would be good, that they could finally go wherever Aelves go when they die, but no, Nagash is now claiming all the Souls out there, so it just goes to show, you can't win 'em all. But what is the Hidden Gloaming?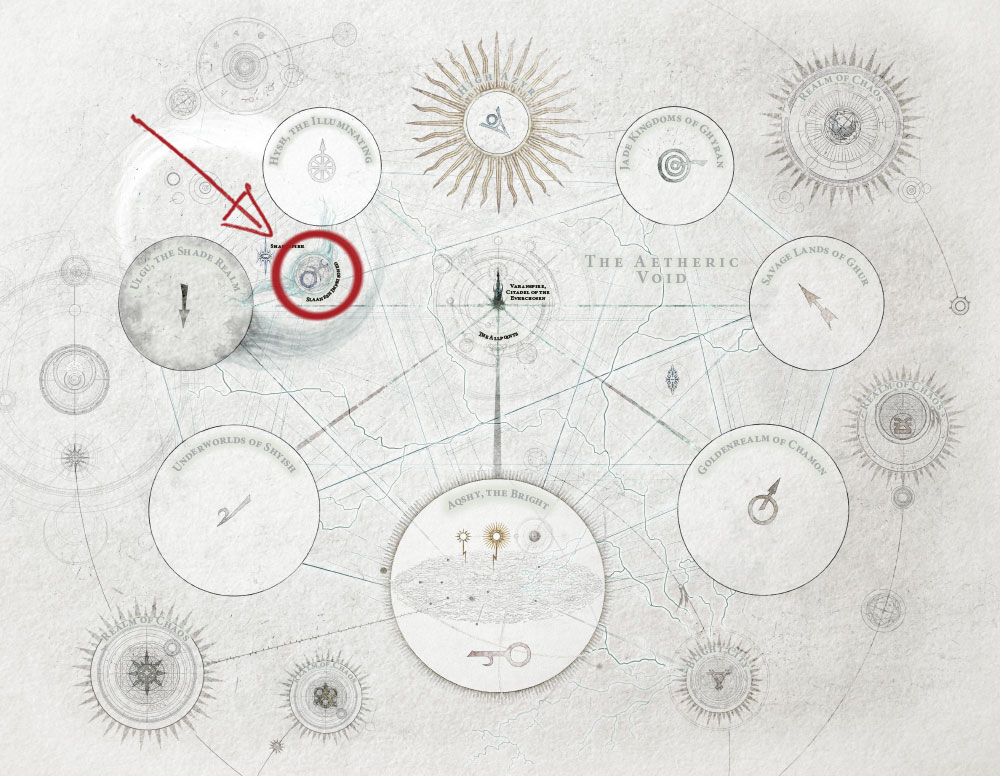 Reality in the Age of Sigmar exists in the form of a number of massive realms – the magical Mortal Realms, the Realm of Chaos – and the aetheric void, a grand space of nothingness known as the Great Nothing or the Darkness Without. The space between the realms does not, however, lie empty – there's all manner of weird stuff in there, like the Allpoints (a massive nexus of Realmgates), the Silver Towers and an assortment of mysterious celestial entities.

Within this aetheric void, the Realms of Light and Shadow, Hysh and Ulgu, seem to be linked, orbiting each other and creating a cycle of light and darkness across the realms. Between them lies a mysterious space where light and shadow meet, and how to access it is unknown by few spare the gods of Hysh and Ulgu themselves.
And while Slaanesh has been imprisoned, his forces have been running rampant. In the writeup we learn there are three different subfactions in the mix: Invaders, who are basically your standard Slaaneshi forces who give themselves over to excess and pretend everything's fine while the apartment burns around them.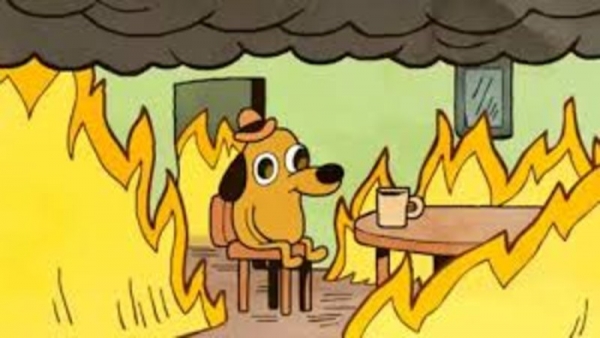 Pretenders, on the other hand, believe that they're due to step up to take Slaanesh's slimy place, allowing themselves excess in excess while they try and assume the mantle of the Prince of Pain/Pleasure/ProbablyBestNotToThinkAboutThisOne.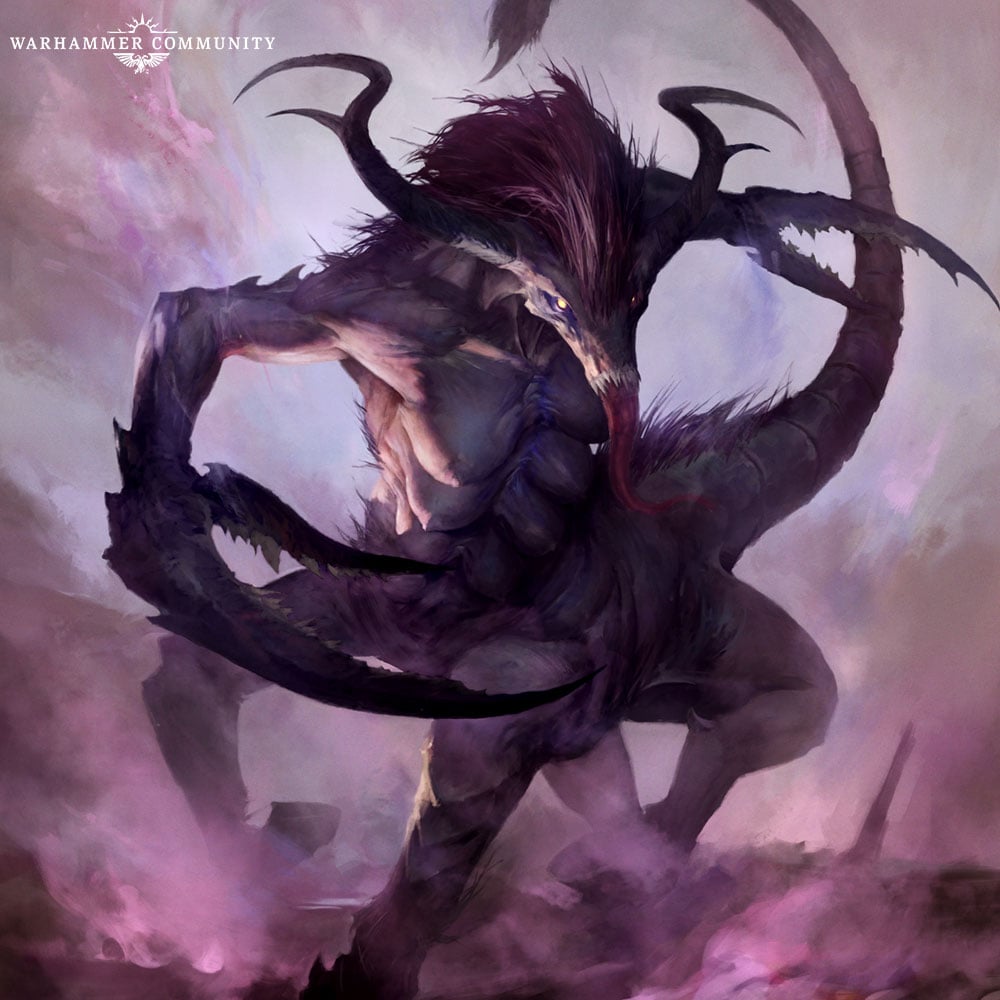 And then there are the Seekers, whom we've seen in the background of stories since Malign Portents heralded Nagash's big upside down pyramid party. They, as the name suggests, seek Slaanesh in the far corners of the Mortal Realms.
The hunt for Slaanesh is, on many levels, absurd. On some level, the Seekers will never find their god – they are, after all, hunting in tangible places for an intangible being. However, with something awry with Slaanesh himself, the Seekers are converging on Ulgu – and getting closer to their God than any would know…
Whatever could this mean? Be sure and check back this week as we take you further inside the box of Wrath and Rapture!