Black Library has more Print of Demand Issues for Inferno! as well as a new volume of the collection out for pre-order along with Book 2 in the Mephiston series and volume one of The Uriel Ventris Chronicles (now in paper back).
via Black Library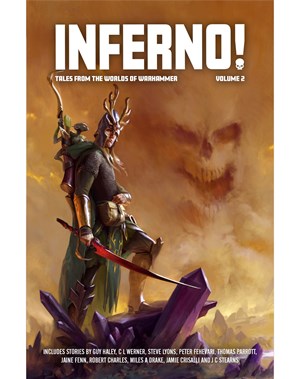 Tales from the Worlds of Warhammer
From the fighting pits of Ghur to the mists of Chamon, and into the Dark Imperium, this collection of short stories features mystery, danger and, of course, brutal battle.
READ IT BECAUSE
Packed full of tales by authors old and new, this is an essential short fiction collection that will be sure to thrill any reader.
DESCRIPTION
The second volume of this anthology collection comprises more new short fiction from the worlds of Warhammer. Penned by debut and current Black Library authors, its tales range from the fighting pits in the realm of Ghur to the mists of Chamon, while in the brutal galaxy of the Dark Imperium, mysteries must be solved but that doesn't mean escaping the horrors unscathed.
In this volume, Guy Haley continues the story of the aelf wanderer, Prince Maesa, as he rides out a storm in the depths of Shyish. A skaven team attempt to carry out a daring heist in a tale of villainous betrayal, and an Imperial Guardsman must investigate an isolated town's secret if he and his men are to survive the night. These and many other stories are collected here for the first time.
CONTENTS
The Merchant's Tale by Guy Haley
The Thirteenth Psalm by Peter Fehevari
Spiritus in Machina by Thomas Parrott
From the Deep by Jaine Fenn
Faith in Thunder by Robert Charles
What Wakes in the Dark by Miles A Drake
Solace by Steve Lyons
Ties of Blood by Jaime Crisalli
Turn of the Adder by J C Stearns
No Honour Among Vermin by C L Werner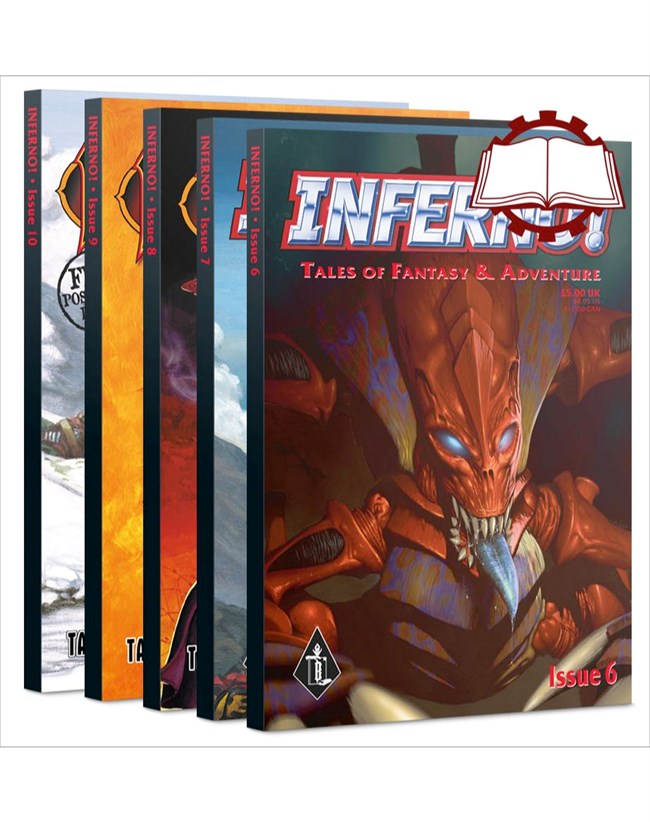 Available for three weeks only!
With the glorious return of Inferno! as a paperback short story anthology, we're reprinting classic issues of the original Inferno! for you to collect. Each issue will be a facsimile of the original magazine, available to print on demand for three weeks only – and this fantastic one-click collection will get you the second batch of five issues, covering 6-10!
READ IT BECAUSE
It's a window on the past, looking at some of Black Library's earliest publications – the genesis for more than twenty years of amazing stories from the worlds of Warhammer. This is, very literally, where some of the greatest stories in Black Library history began – and if you weren't there at the time, this is your chance to see it.
DESCRIPTION
Inferno! magazine was the very first publication from Black Library, way back in the wild days of 1997. A bi-monthly magazine gathering together short stories, comics, art and interesting features, it delved into the worlds of Warhammer in a way that codexes and rulebooks couldn't – and acted as a launching point for new writers and characters who soon found their way into novels (and even games!). This second collection of five issues introduces beloved characters, including Zavant Konniger and Dan Abnett's Knights of the White Wolf, and continues the stories of Gaunt's Ghosts and Gilead, among others. There are also Space Wolves, Imperial Fists, assassins, dark elves, loads of tales from the underhive and a host of comics, art and amazing features.
Includes stories, comics, art and features by Dan Abnett, Barrington J Bayley, John Blanche, Mark Brendan, Ben Chessell, Jonathan Curren, Simon Davis, Wayne England, Mark Gibbons, Alex Hammond, John Hicklenton, Kev Hopgood, Ralph Horsley, Simon Jowett, William King, Karl Kopinski, Kenson Low, Logan Lubera, Percy Melbye, Mike Perkins, Ian Pickstock, Chris Pramas, David Pugh, Jeff Rebner, Gordon Rennie, Gordon Robson, Neil Rutledge, Tully R Summers, Gav Thorpe, Jeff Waye & Craig Yeung
CONTENTS
Classic Inferno! Issue 6
Classic Inferno! Issue 7
Classic Inferno! Issue 8
Classic Inferno! Issue 9
Classic Inferno! Issue 10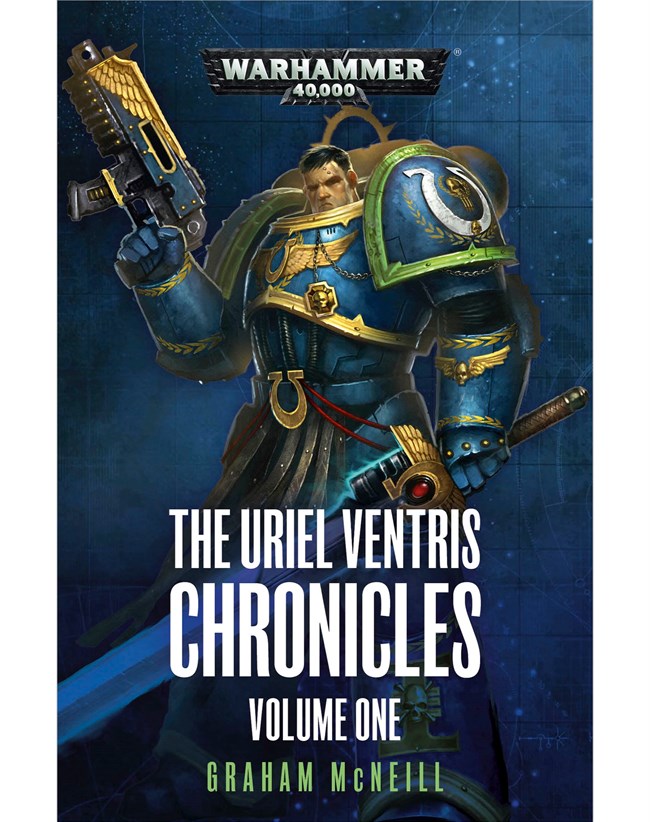 A Warhammer 40,000 omnibus
Uriel Ventris takes command of the Ultramarines Fourth Company and leads them into danger against drukhari, tyranids and more – and faces his own trials that will test him to his very limits and beyond.
READ IT BECAUSE
From a loyal world in the grip of xenos raiders to the daemon world of the Iron Warriors, Uriel Ventris and his staunch companion Pasanius face horrors untold across three novels and three short stories of Ultramarines action.
DESCRIPTION
The Ultramarines are a byword for loyalty and courage. Their martial prowess is legendary and is second only to the God-Emperor. Graham McNeill's epic trilogy of Ultramarines novels is a masterpiece of non-stop action! Containing the novels Nightbringer, Warriors of Ultramar and Dead Sky, Black Sun, plus connecting short stories, this omnibus follows the adventures of Space Marine Captain Uriel Ventris and the Ultramarines as they battle against the enemies of mankind. From their home world of Macragge, into the dreaded Eye of Terror and beyond, Graham McNeill's prose rattles like gunfire and brings the Space Marines to life like never before.
Written by Graham McNeill
CONTENTS
Chains of Command
Nightbringer
Leviathan
Warriors of Ultramar
Consequences
Dead Sky, Black Sun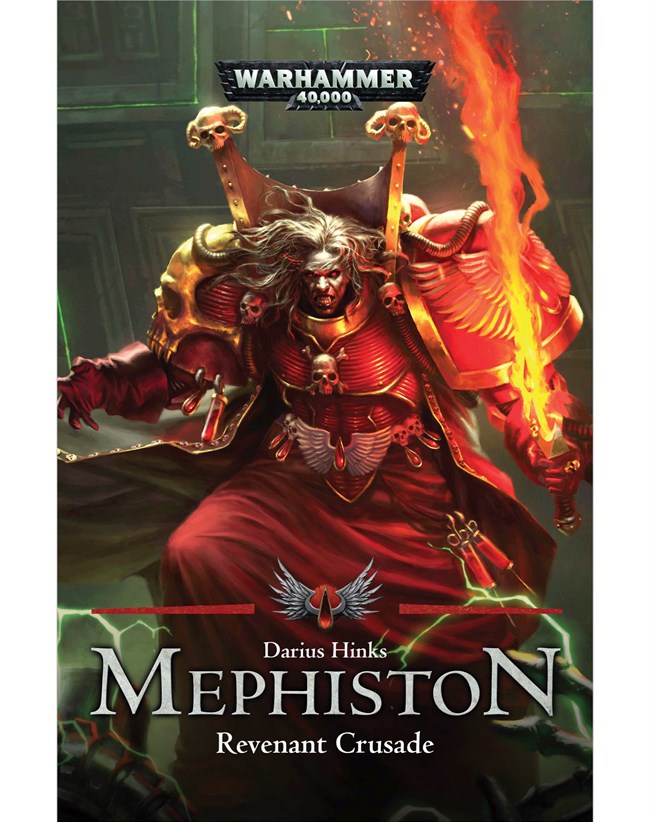 Book 2 in the Mephiston series
Haunted by the ghosts of longdead foes and with his psychic powers blinded, Mephiston, Chief Librarian of the Blood Angels, travels to the warwracked world of Morsus, where death awaits…
READ IT BECAUSE
The Lord of Death returns in a novel that shows him pushed to his very limits and facing the doom that has chased him for centuries.
THE STORY
As the Great Rift tears the galaxy apart, portents and darkness beset Mephiston. At the time when he needs his psychic sight the most, the Chief Librarian's powers are rendered blind by some inexplicable force. Haunted by the ghosts of the damned, their purpose unclear, Mephiston takes his ship the Blood Oath and the Blood Angels in his charge to the world of Morsus where he believes the source of his psychic blindness is to be found. But Morsus is embroiled in conflict too, a longstanding struggle between the Imperium and some of its most ancient foes called the Revenant Crusade.
Written by Darius Hinks
Mephiston vs the Revenant Crusade…I wonder if he's going to get Primaris'd?!