These new A13 series kits are a great way to add some armor to your early war British army. The kit contains the parts for MkIII, modernized MkIII and MkIV variants, so you have several options for load outs. Take a look…

via Warlord:
The cruiser or cavalry tank served as the main driving force for the British cavalry, serving on the front lines alongside the main body of the British forces. The first of the cruisers was produced by Vickers-Armstrong in the economic downturn of the mid 1930s, and consequently included a number of cost-saving features.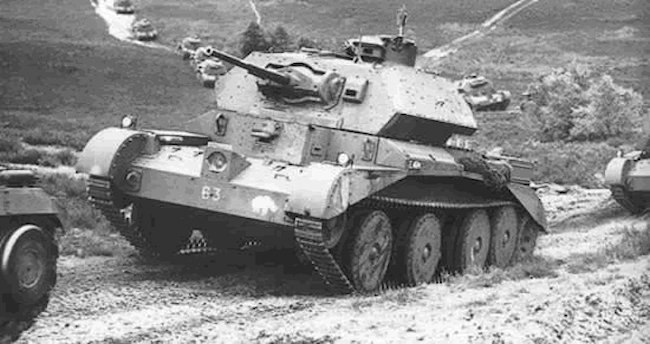 This was the first of the cruisers to have Christie suspension and it formed the basis of further development of the cruiser line. The Mk I and Mk II cruisers had been stopgap designs whilst the A13 was perfected, and the A13 itself was more of a testbed and proof of concept than a final design for mass production. Despite this, a small number saw action in France, Greece and North Africa. It was very lightly protected with armour only 15mm thick to keep weight down. The cruiser Mk IV was essentially an up-armoured version of a Mk III in much the same way as a Mk II was a better armoured Mk I.
A13 cruiser tank Mk III/CS (early & late) – $38.00
Scale: 28mm – 1/56th
1 Vehicle
ResinMetal Parts
Made to Order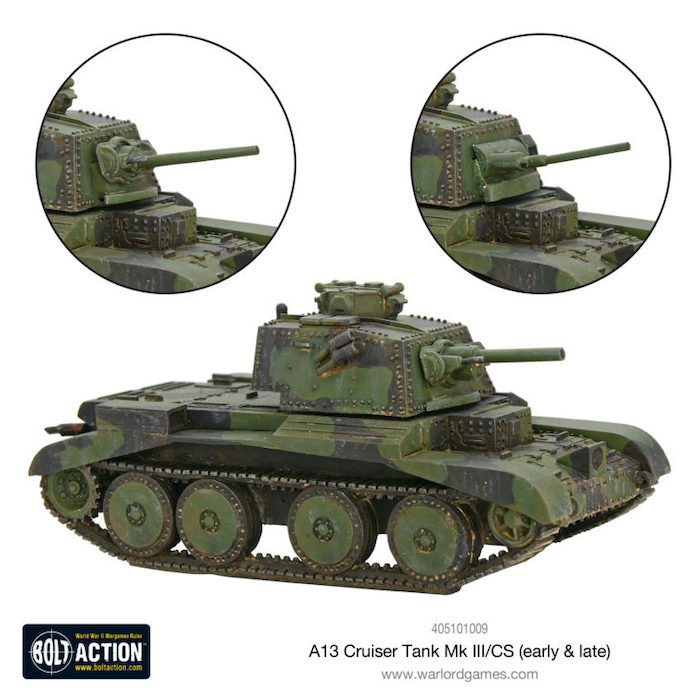 A13 cruiser tank Mk IVA (early, late & CS) – $38.00
Scale: 28mm – 1/56th
1 Vehicle
ResinMetal Parts
Made to Order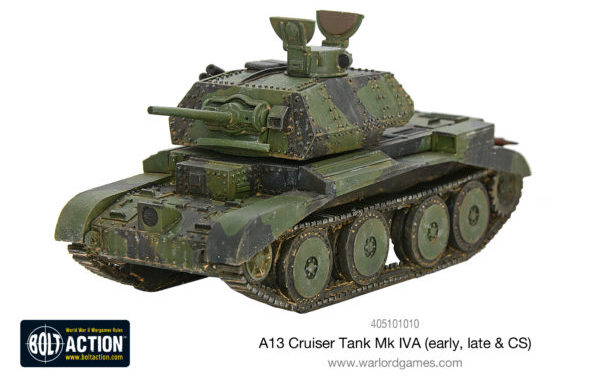 A13 cruiser tank Mk III (upgraded) – $38.00
Scale: 28mm – 1/56th
1 Vehicle
ResinMetal Parts
Made to Order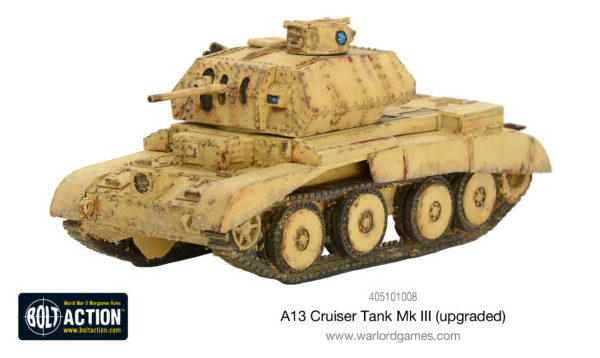 Adding some armour to your early war list is a great way to add some tactical flexibility. Building your early war list with some extra amor adds flexibility. Warlord has some suggested tactics to get the most out of the A13:
Generally speaking, these tanks – including the A13 series – are reasonably cheap points-wise. This makes it less risky to include one or two in your platoons compared with the massive points sinks of the later war. It is worth considering your play style and how you want to utilise the tank on the battlefield. Cruiser tanks lack the firepower to go toe-to-toe with enemy armour, but have the mobility to turn an enemy flank and neutralise lightly armoured targets like APCs and armoured cars.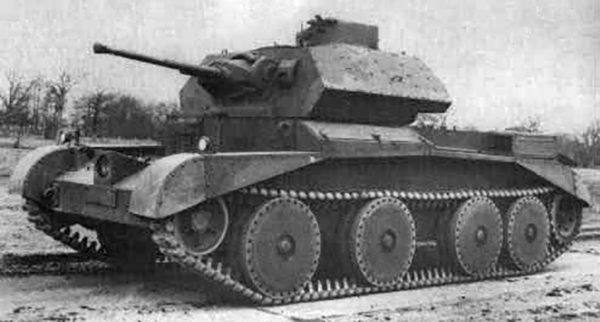 Pushing an A13 series through the enemy's battle line and using the gun to attack heavier tanks from the sides and rear allows you to make the most of the light anti-tank gun against tougher targets. Heavier tanks fill more traditional roles and their points cost reflects this. A Matilda I or II, much like a Pz.IVD is a significant investment, but their tough armour and relatively heavy firepower allow them to punch a hole in the enemy battle line for your infantry and lighter vehicles to exploit.