Dungeons And Dragons Can Help Treat Depression, Anxiety, And More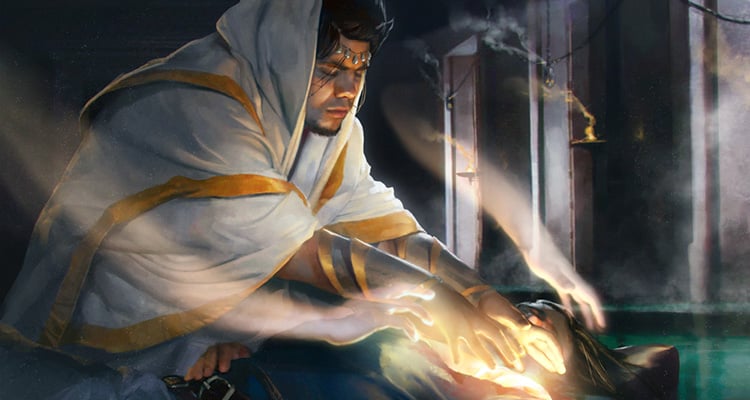 Learn how Dungeons and Dragons can help players cast a real-life healing spell, helping patients with mental health needs, anxiety, and more. Watch as a panel of doctors and experts take you through D&D's real-world healing potential.
RPGs will probably save the world, when all is said and done. Seriously though, pick a charitable cause, and you can probably find a roleplaying game that benefits it in some way. Nevermind the way roleplaying games have been empowering women and minorities in a push for better representation. Now today we're here to talk about some of the tangible therapeutic and mental health benefits that can come from D&D–which may as well stand for Dungeons and Doctors. Come join Todd Kenreck of D&D Beyond as he talks with a panel of professionals who use D&D for therapy, among other things, and learn how games are making our world better.
At their core, RPGs are an empowering experience–that's what it all comes down to. They give us a chance to sit down with others, and, under the right circumstances, can create a very safe space to practice being a human. Or elf, or tiefling, or whatever. But they give you a space and, more importantly, a person who isn't you but is still also you, because any character walks that line–permission to practice and permission to fail. Which is how we learn things–but there's four people up there who are so much better at talking about this than I am, so watch them.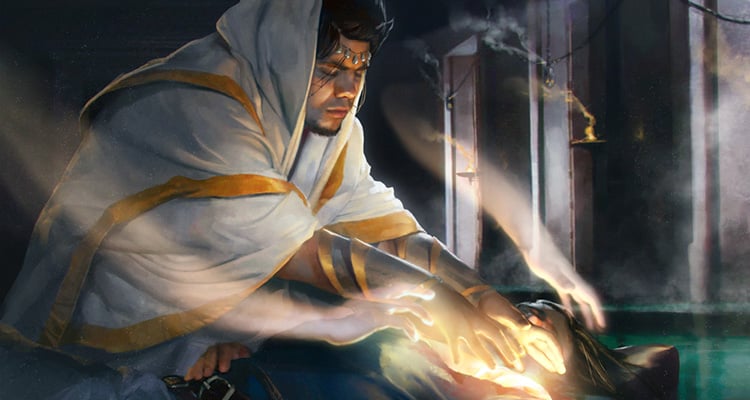 There are so many fantastic organizations doing this kind of work right now. Here's a few you can learn more about, if you're interested.
Take This is a mental health nonprofit serving the game community/industry that provides resources, guidelines and training about mental health issues in the game community, thus reducing the stigma of mental illness.

Take This provides gamers and developers with resources, guidelines, and training that help them support themselves and others in dealing with mental health challenges. Take This' key programs are its AFK Room Program at conventions, its mental health consulting program for game developers, and its ambassador program for streamers.
Game to Grow is a 501(c)(3) non-profit organization founded in 2017 on the belief that games of all kinds have the power to improve people's lives. Game to Grow's weekly therapeutic social skills groups help young people become more confident, creative, and socially capable using tabletop games, most notably Dungeons and Dragons. The founders and lead facilitators Adam Davis and Adam Johns use their years of experience in couple and family therapy, drama therapy, and education to promote social growth among youth in a fun, safe environment.

We use tabletop role-playing games to help teens, adolescents, and emerging adults become more confident, creative, and socially capable. The inherent benefits of tabletop role-playing games are numerous, and become even more beneficial if intentionally facilitated by a professional.

Subscribe to our newsletter!

Get Tabletop, RPG & Pop Culture news delivered directly to your inbox.

Game to Grow also works to spread the intentional application of games by traveling to speak at public conventions and academic conferences. The founders provide training and consultation services so that other therapists, educators, and community organizers can use the beneficial power of intentional gaming in their own communities, around the country and around the world.
Between Psychology at the Table–which can help deal with some of the stressors and struggles of life at your table, and has some fantastic advice on how to be supportive and helpful to someone going through a tough time–and a host of podcasts and other resources, g33ks like us is a great place for us filthy casuals to learn more about how D&D and other games can help heal.
If we missed your favorite organization that does some good with D&D or other RPGs, go ahead and give them a shout out in the comments. Otherwise, get out there and adventure–the world may depend on it.
Happy Adventuring!