Forge World is bringing a gift this holiday season with a new Character from the Horus Heresy and today they are dropping a teaser – can you unwrap this one and figure out who's coming to town?
Everyone loves a good teaser and the folks at Forge World have one for everyone. In the spirit of the gift giving, they are giving us a chance to take some guesses at who's coming next from the Horus Heresy Character Series. This model is under wraps but there may be some clues to help us figure out who it is.
Christmas is nearly here – and as a present, we'll be revealing the latest model in the Horus Heresy Character Series for you on Christmas day.

In time-honoured festive tradition, we're letting you shake your present (as it were!) before the reveal – can you guess just who it might be?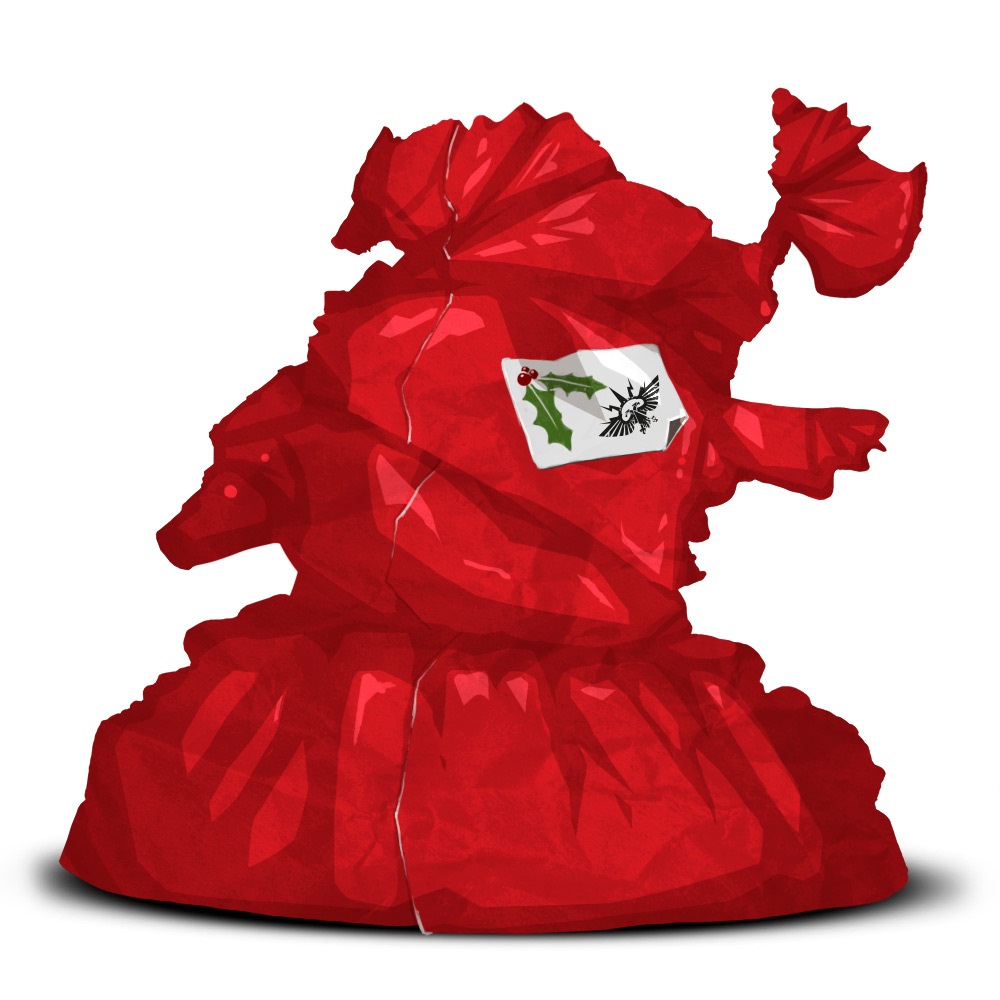 Okay so lets think about this and see what clues we do have.
This is a Character From the Horus Heresy
They are wielding an Axe
They have a Cape
They are on a scenic base
They have a wolf head?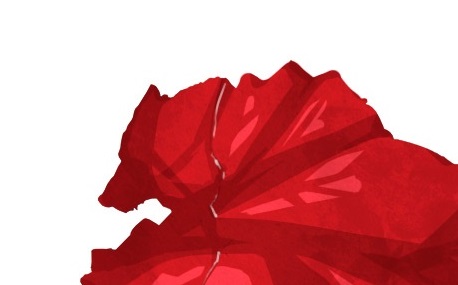 Possible Wolf Head?
I know that my first instinct is to think it's a Space Wolf character and it very well could be – but let's not forget that one of the biggest players in the Heresy was the Sons of Horus, aka the Luna Wolves. I'm not even going to list all the possible characters this could be; there are dozens of them. What we can do is eliminate who it we know it isn't and that's the 40 characters already in the Horus Heresy Character Series.
So far we do have 16 Primarchs. Lion El Johnson and Sanguinius are still missing models. That is a pretty BIG scenic base but I don't know if it's Primarch-sized. Maybe that's not a wolf head and it's just the wrapping playing tricks on the eye. If that's the case, that blows the doors wide open, too. I think it's probably one of the Second-in-command type characters and not a Primarch personally. Or Alpharius. It's always Alpharius.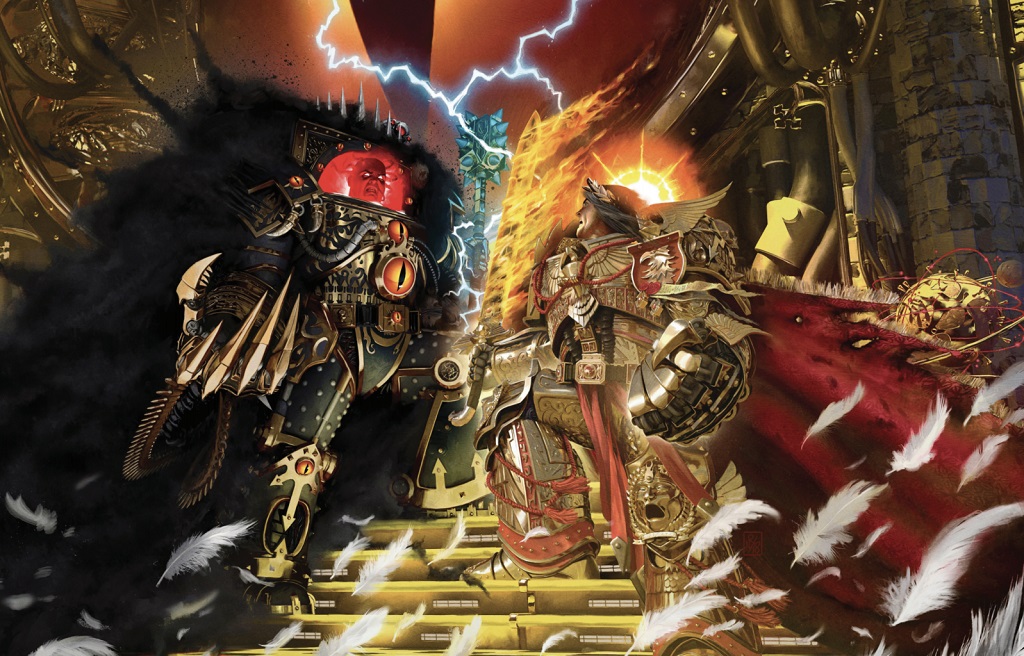 Who do you think it is? Drop us a line in the comments with your best guess!