Walk the wilder paths of Golarion with a new player's supplement designed to help primal powered Pathfinders get the most out of their classes. Take a look at Wilderness Origins.
Wilderness heroes get something of a bad rap in games. They tend to be relegated to just two different archetypes, either the fish-out-of-water Barbarian who draws upon primal rage and clashes with Civilization, or one of a flavor of Druids who either don't like the city, don't understand it, or are actively staying away from it. The new Wilderness Origins player companion looks to expand your natural options, with new offerings for Shifters, Spiritualists, and Witches lurking within new Racial traits, archetypes, and more. Take a look!
via Paizo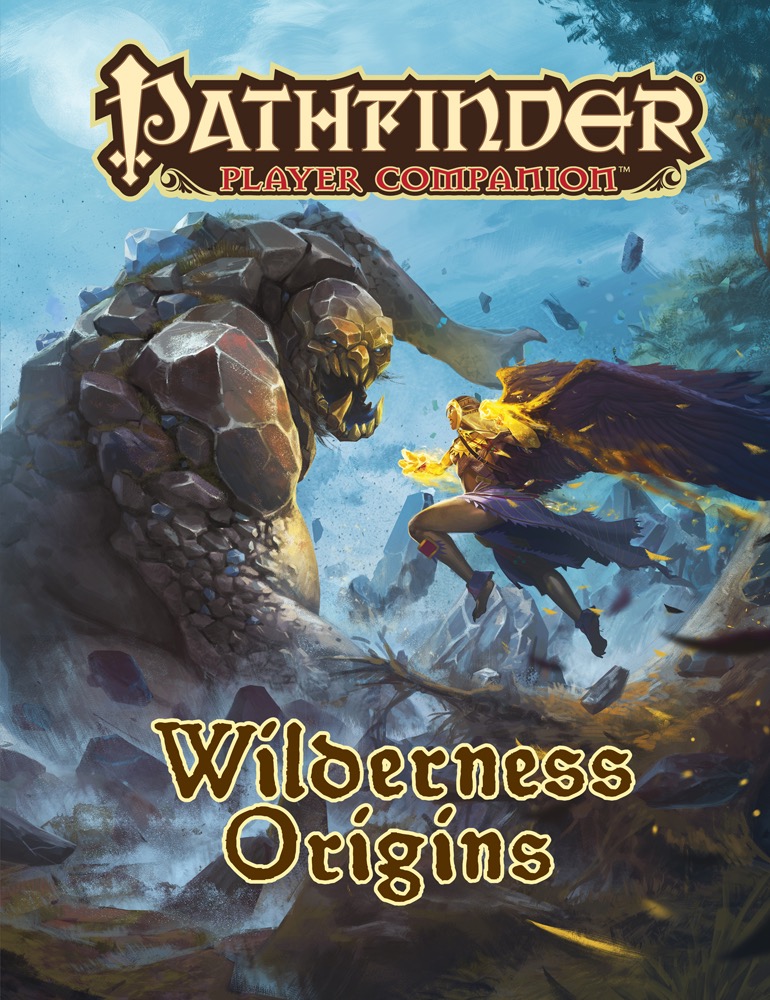 Go Back to Your Roots!

Harness the unstoppable force and life-giving power of the natural world! Pathfinder Player Companion: Wilderness Origins provides new options for those who peacefully coexist with their environments. Learn the magical secrets of the wilderness, tame fierce allies, and channel the awesome destructive power of nature and the elements, from the deadly rush of a flash flood to the inferno of a forest fire!

Inside this book you'll find:

Options for the shifter class, including new animal aspects, feats to augment the shifter's animal forms, and archetypes that channel the fury of dragons or the power of fey!
Racial traits, feats, and archetypes for the vine leshy, gathlain, and ghoran that allow them to further leverage their inherent connection to the verdant power of nature!
New player options for characters who draw their inspiration from nature, from witches who draw on the magic of wildflowers to summoners and spiritualists who bargain with kami!

This Pathfinder Player Companion is intended for use with the Pathfinder Roleplaying Game and the Pathfinder Campaign Setting, but it can easily be incorporated into any fantasy world.
Happy Adventuring!