Pandemic has become an instant classic and was the first cooperative tabletop for many of us. Join Adam and Drake in taking a look at the latest celebration of the game.
Pandemic 10th Anniversary Edition is a reprint of Pandemic, and features new art, new miniatures and components, and a fancy metal first-aid style tin.
Pandemic is a cooperative strategy game with action point allowance and set collection mechanics. The goals of the players is to cure the 4 diseases plaguing the planet. A disease is cured by having a single player discard 5 cards of the same color. These cards are gained through drawing during each player's turn, but victory requires players to trade cards between each other to achieve the 5 cards required. Meanwhile, the diseases ravaging the world but also be kept in check, which can force one of many loss conditions for the players.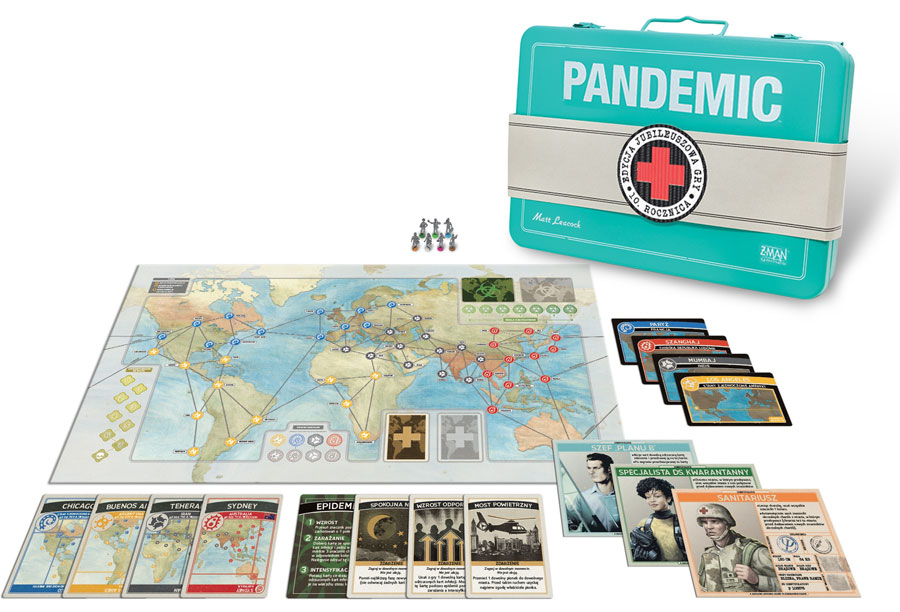 The 10th Anniversary Edition updates much of the art on the game board for a more classic look. Personally, I get a very WWI vibe, which I really love. The game also comes with updated character cards and detailed miniatures for each of the characters, instead of the colored pawns.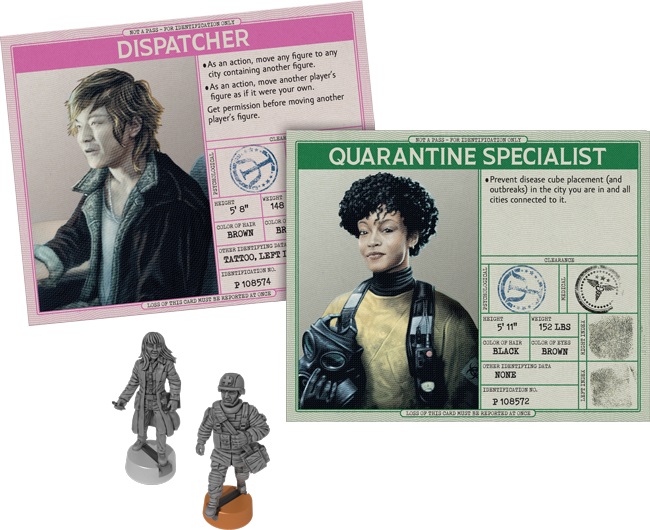 Of course there is updated art for each of these event cards. Additional artistic icons for each of the diseases give them a more distinctive flair than ever before.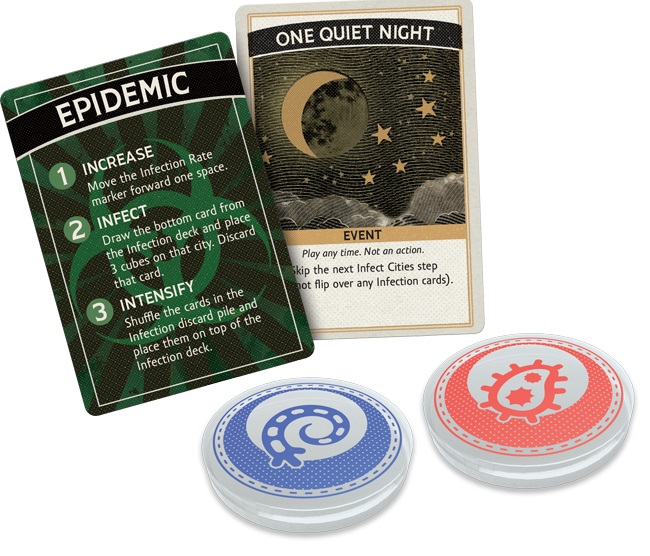 If you're a fan of Pandemic, donate your copy to a friend or just throw that old junky copy away if you don't have any because this new updated edition is going to make you the envy of all your friends that you may or may not have.
From Z-Man Games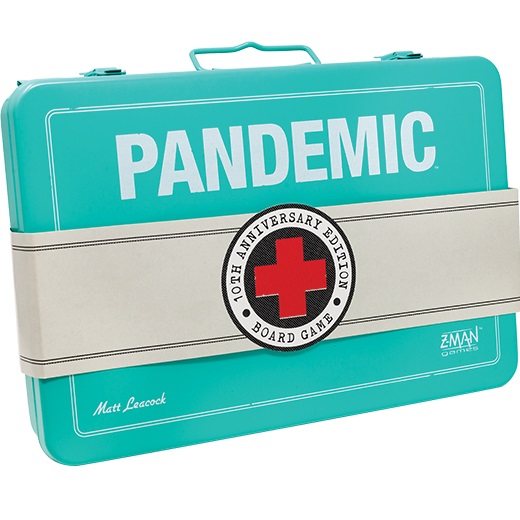 From designer Matt Leacock, Pandemic is a cooperative game of teamwork where an elite disease control team must keep four deadly diseases at bay. Each team member will have a specific ability. The Scientist, for example, only needs four cards of the same color to cure a disease, and the Quarantine Specialist can stop disease outbreaks in their city and the connected cities. With large ID cards and plastic figures, this special anniversary edition of the game will fully immerse you in your character's role to save humanity.

Contents:

1 Board
7 Role/Reference Sheets
48 Infection Cards
59 Player Cards
4 Petri Dishes
96 Disease Cubes
4 Cure Markers
1 Infection Rate Marker
1 Outbreak Marker
7 Plastic Figures
1 Rulebook
2 – 4 Players
45 Minutes
Ages 8+