The second trailer hit the internet Monday night, and the hype train is following right behind. Fans will have a lot of ways to celebrate and show their fandom in the new year – clothing, action figures, LEGO kits, and more.

There will be the usual bags, shirts, jewelry, and other ways to show your fandom everday from various companies that you'll be able to pick up from major retailers. You can see a full list of that kind of thing here.

Higher, Further, Faster –

$17.99

, introduces the feisty heroine before she gains her superpowers
What Makes a Hero – 

$12.99

, is geared toward young readers and will be available in March
Powers of a Girl –

$16.99

, explores the female heroes of the Marvel Universe
Starforce on the Rise – 

$13.99

, is a middle-grade novel that will be available in February
LEGO Captain Marvel and the Skrull Attack – $29.99 
Set has 307 pieces; includes Quinjet, minifigures of Captain Marvel, Nick Fury, Talos and Goose the cat.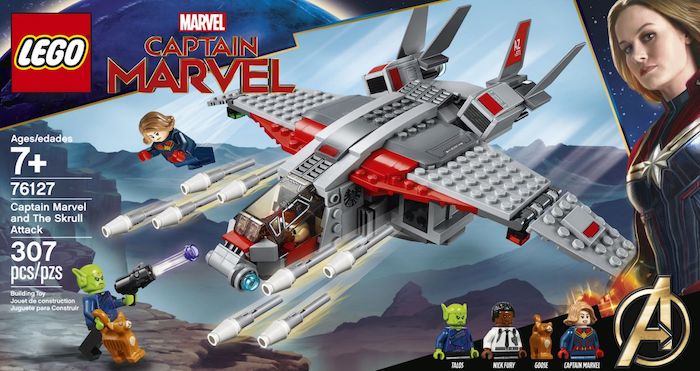 Hasbro Captain Marvel Legends Series Figs – $19.99 each
These 6 inch scale figs feature multiple points of articulation for high pose-ability, and appropriate accessories including weapons and sidekicks. Be on the look out for Captain Marvel, Starforce Commander, Nick Fury, and Talos Skrull.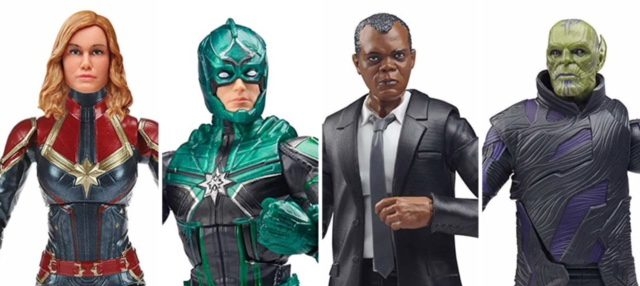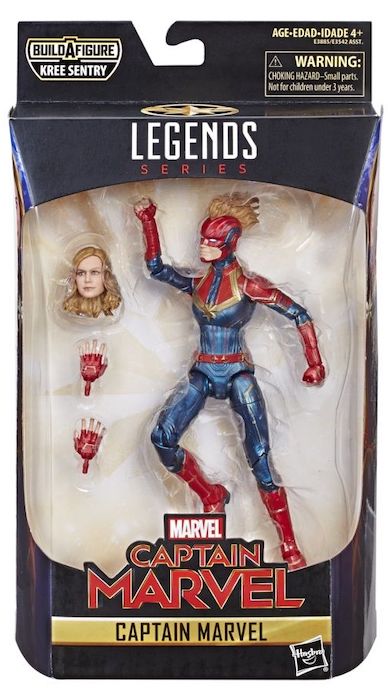 Hasbro Captain Marvel & Goose – $24.99
Includes full soft goods fashions and backpack accessory that fits Goose the cat inside! Poseable doll features 15 points of articulation so kids can put their doll in dynamic poses and move her into action! 11.5″ scale fig includes doll, jacket, outfit, boots, cat, and backpack. Coming to stores in January.
Hasbro Captain Marvel (Starforce) – $19.99
This 11.5-inch scale fig includes a classic mowhawk helmet, inspired by the upcoming movie! Poseable doll features 15 points of articulation so kids can put their doll in dynamic poses and move her into action. Includes doll, outfit, boots, and helmet. Available in January.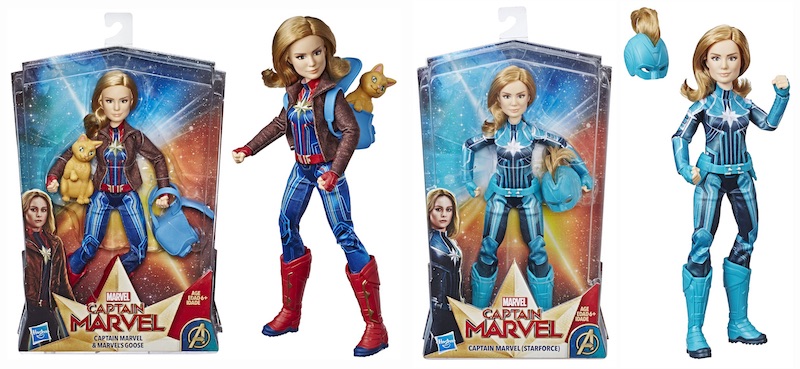 Hasbro Captain Marvel Photon Power FX Glove – $15.99
Press the star button to activate effects and imagine blasting down villains like Captain Marvel! Includes gauntlet and instructions, and requires 2 AAA batteries, also included. Available January of next year.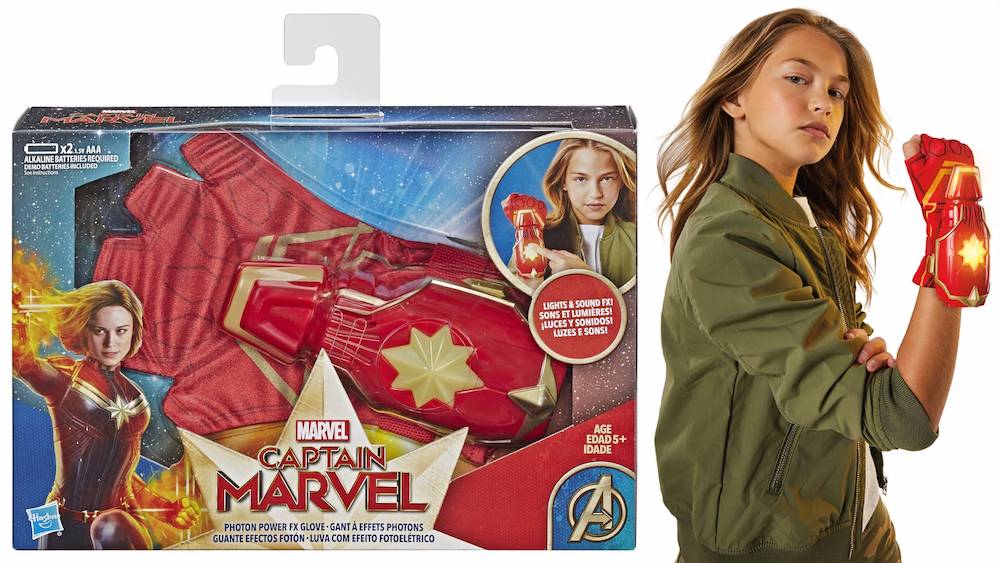 Funko Pop!
Captain Marvel is amazing, but she's accompanied by an incredible cast of allies and villains including Pop! Vers, Nick Fury with both eyes fully functional, Kree military officer Star Commander, Talos, Goose the Cat and Maria Rambeau. Collect them all to stage reenactments of the Marvel Cinematic Universe's twenty-first film.
There are a few retailer exclusives in the lineup:
Captain Marvel flying is available as a Target exclusive
Captain Marvel glowing is available as a Walmart exclusive
Vers is available as a GameStop exclusive
Goose the Cat Flocked is available as a BoxLunch exclusive
Carol Danvers is available as an FYE exclusive
Captain Marvel with her jacket Pop! is available as a Hot Topic exclusive
They'll also be offering Dorbs, Pop! Pen Toppers, and Pop! keychains. Keep an eye out for those at all major retailers.