Unlike Fallout 76, this new line of figs from ThreeZero are correctly proportioned, and they won't require multiple software patches to enjoy.
This 14 1/2 inch tall X-01 Power Armor fig has 35 points of articulation and comes with a new, realistic male head sculpt that can be swapped out for a helmet with LED lights. Its hands are fully articulated with individual finger joints, perfect to hold the included Assaultron Blade. The most interesting part of this fig, though, is the fact that you can take the armor platyes off to reveal a detailed endoskeleton. You can also swap them with with other upcoming FO4 Armor figs.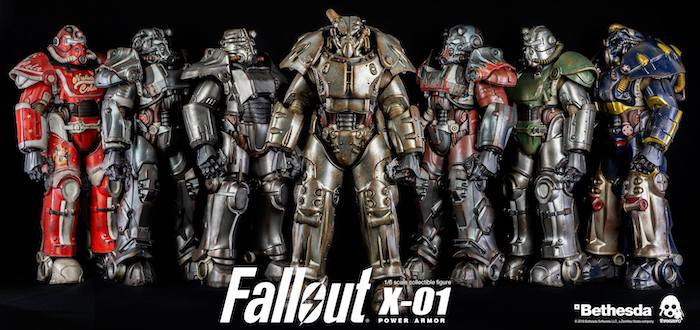 Pre-order for this bad boy opens tomorrow at 9:00a HKT (8:00p ET tonight, 1:00a GMT) on ThreeZero's website. Cost includes free worldwide shipping.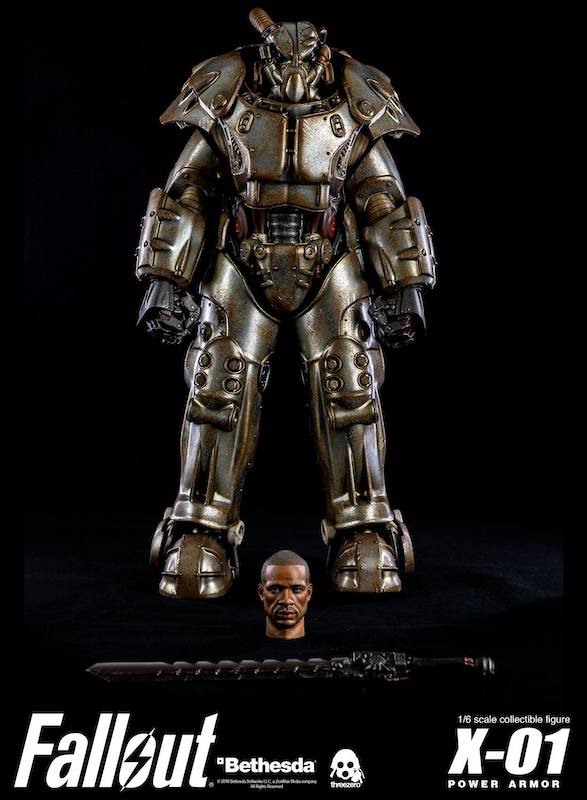 Fallout 1/6 X-01 Power Armor – $398.00
Stands 14.5 inches (36.8 cm) tall
ABS, PVC, POM, Magnet, Fabric
Fully-posable –  features over 35 points of articulation including fingers
Incredibly detailed mechanical parts and paint application
Exchangeable male head and helmet – helmet features a light-up LED
All outer-armor pieces are detachable and interchangeable with upcoming FO4 Power Armor figures
Detailed endoskeleton underneath the outer-armor pieces
Includes highly detailed Assaultron Blade weapon