Come take a look at the cool new Genestealer Cults dirt bikers sprue. It looks awesome!
First up the kit assembled: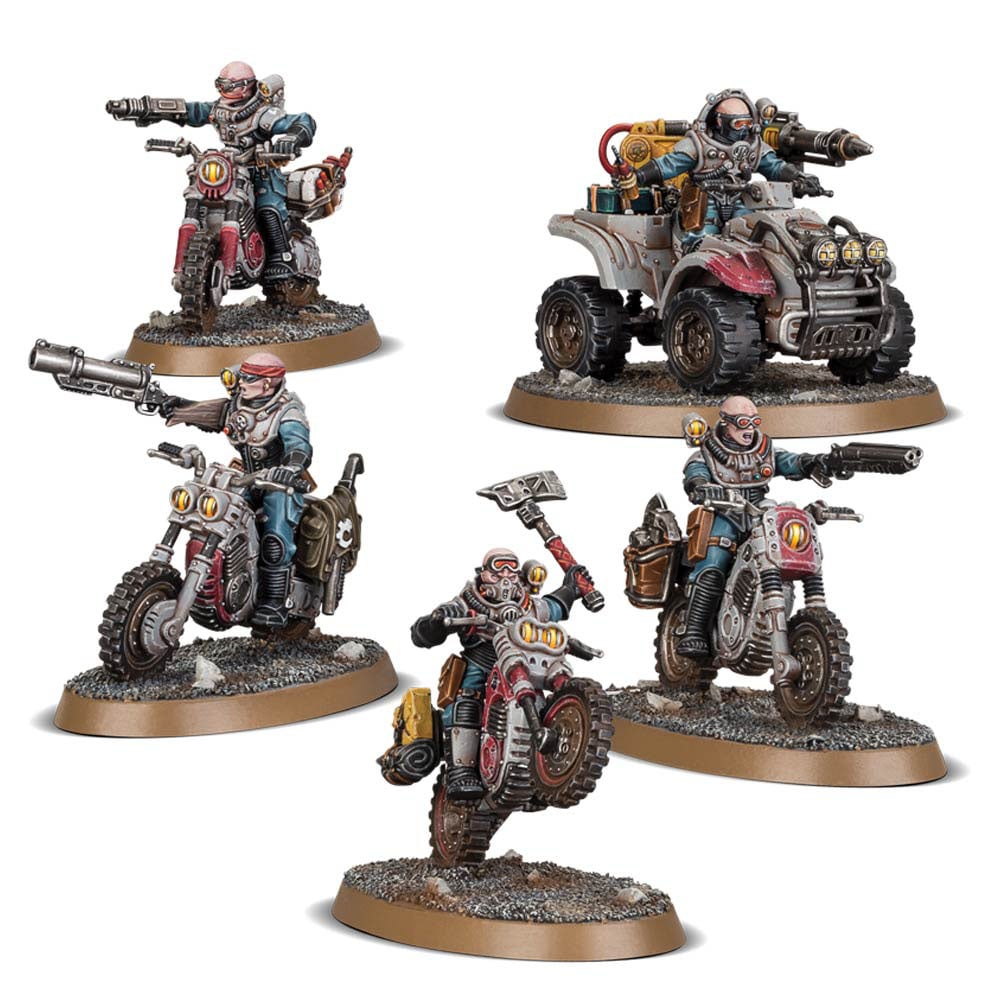 Next up we got this shot from the 40K Facebook page: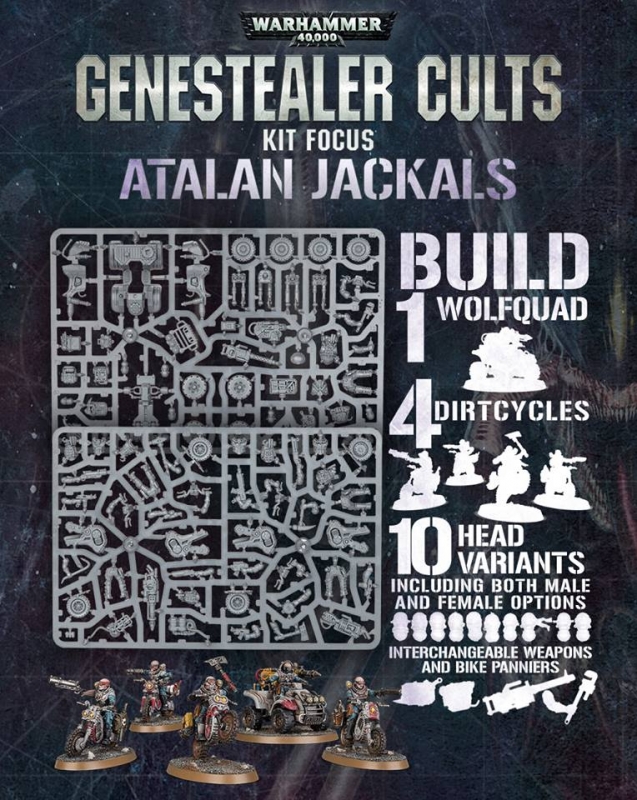 The Sprues in Detail
Now let's use some ENHANCE action to get in there and see what's up: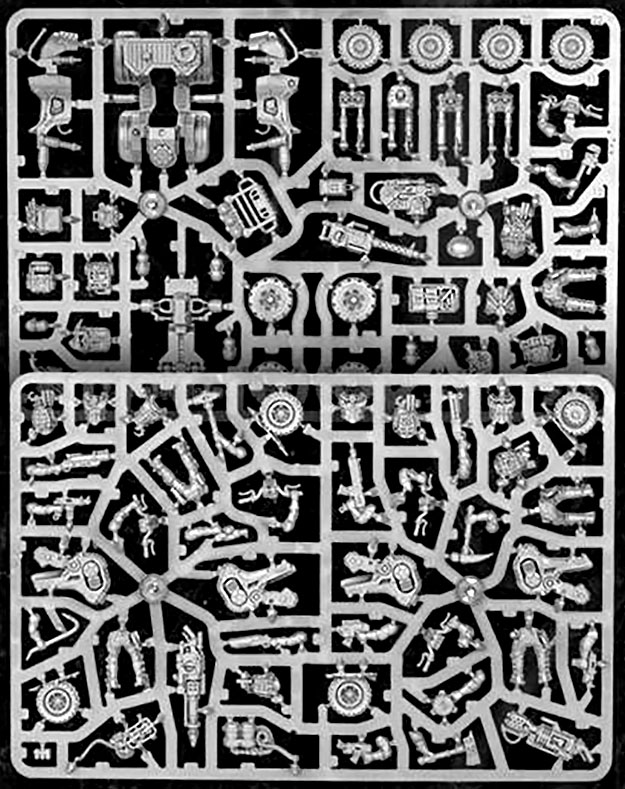 Sprue Thoughts
I see the Wolfquad up on the upper left
The 4 dirtbikes are mostly on the bottom sprue.
Their 4 frames are one double sided piece – neat.
Both sprues are needed to build the 5-model squad, no seperate sprue for the quad. Note the dirtbike's forks on the upper quad frame.
I see at least 3 weapon options for the Wolfquad scattered across both sprues – it looks like flamer, heavy stubber, and mining laser.
Lots of different little bags, satchels and equipment bits to dress up the minis.
~Super excited about this one. Come on Saturday!