Hidden in plain sight: it looks like Abaddon has designed a new Daemon Engine, as spotted on the cover art for the new Urban Conquest book.
If you've been seeing all the updates for Urban Conquest, then you're no doubt familiar with this image of Ultramarines looking out at a besieged city that's under attack by the Ruinous Powers.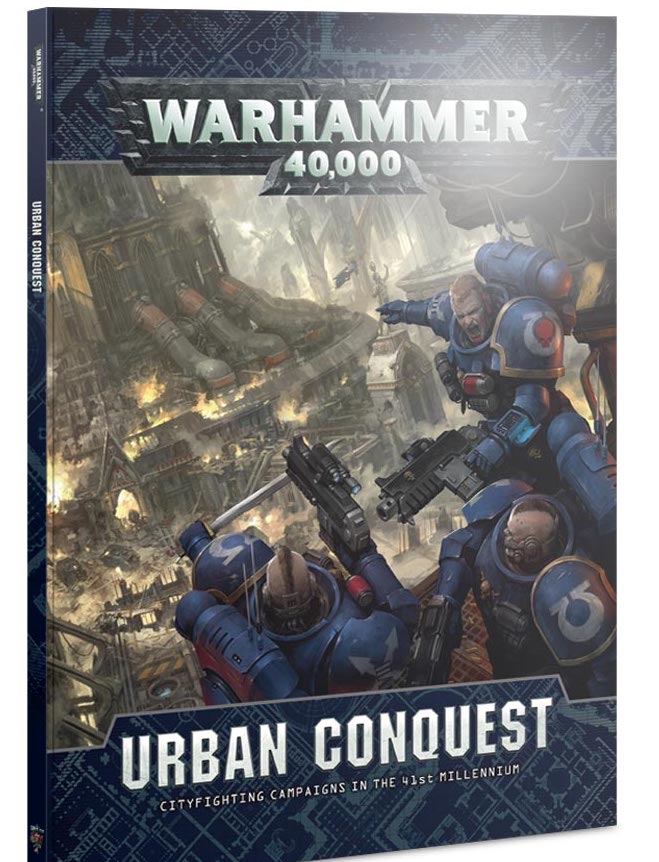 But then we noticed something coming out of that beautiful gothic archway–and it wasn't until we caught a glimpse of the big splash image up on Warhammer Community that we noticed it…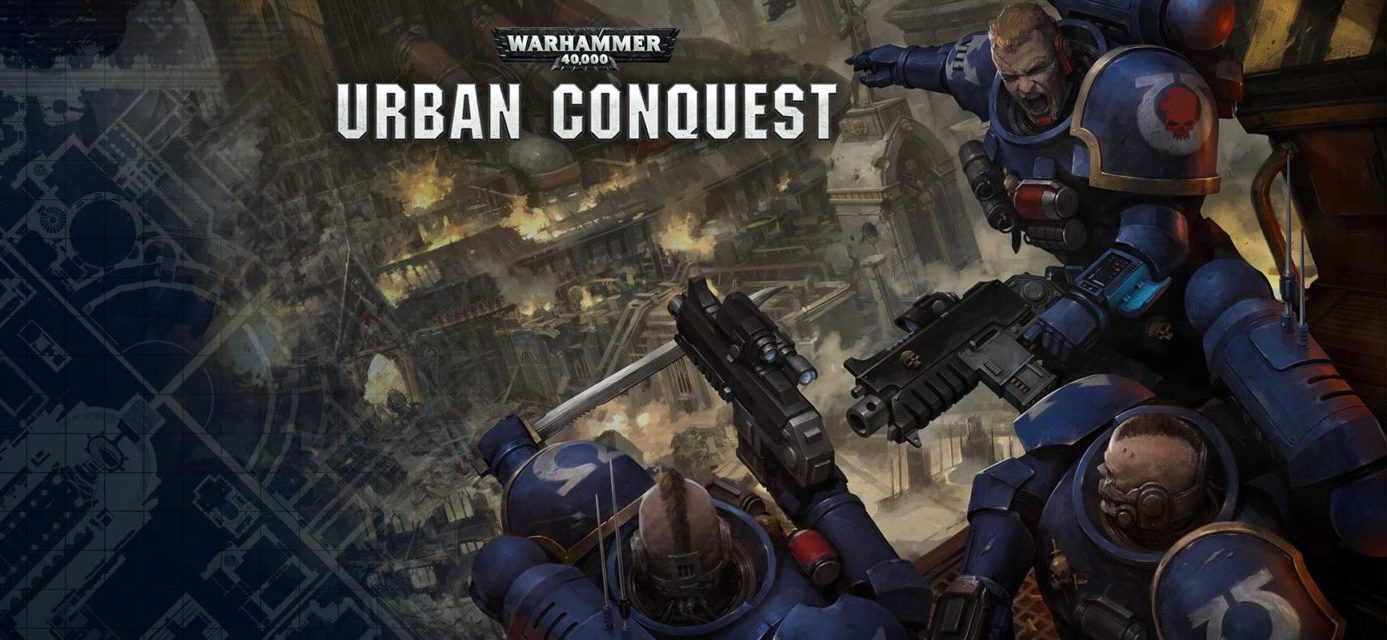 After doing some cleaning up we realized that–coming out of that burning cathedral on the left is an intriguing new image. Take a look: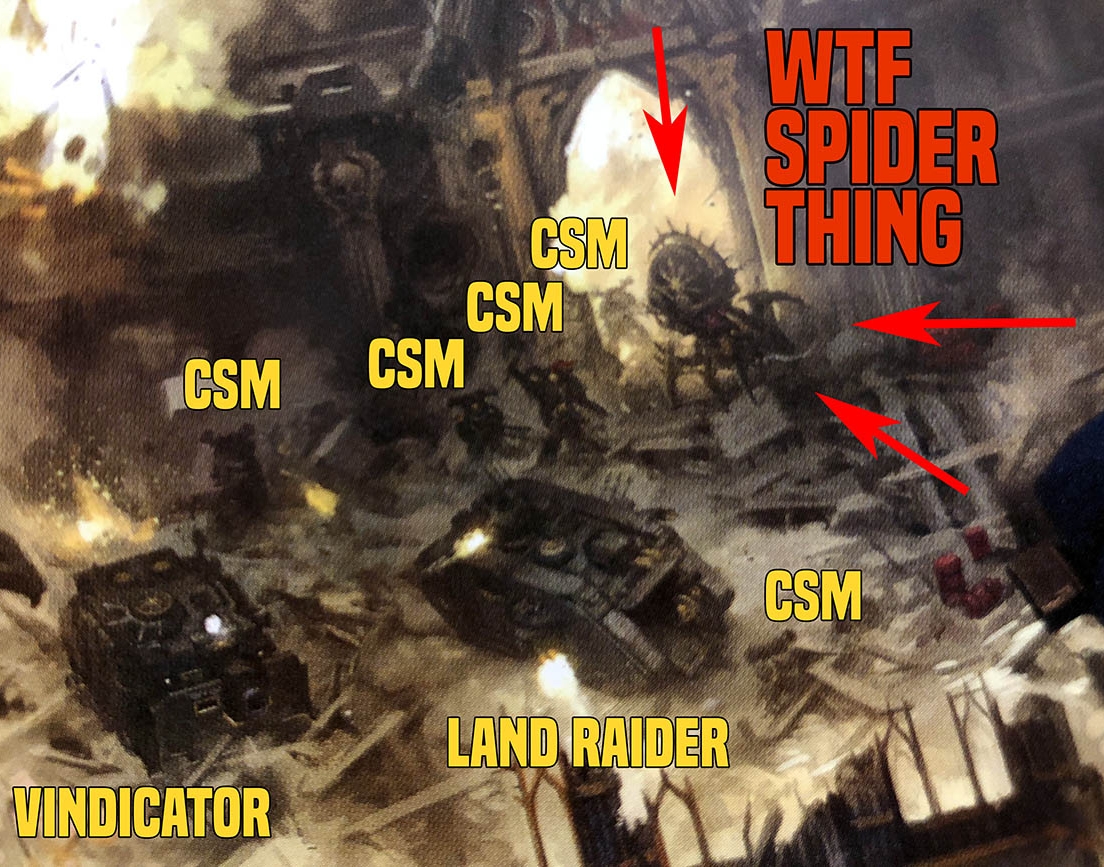 I don't know what this is–but let's do some comparisons. It's reminiscent of a Soulgrinder or a Defiler–but the big dome shape on the back looks completely different.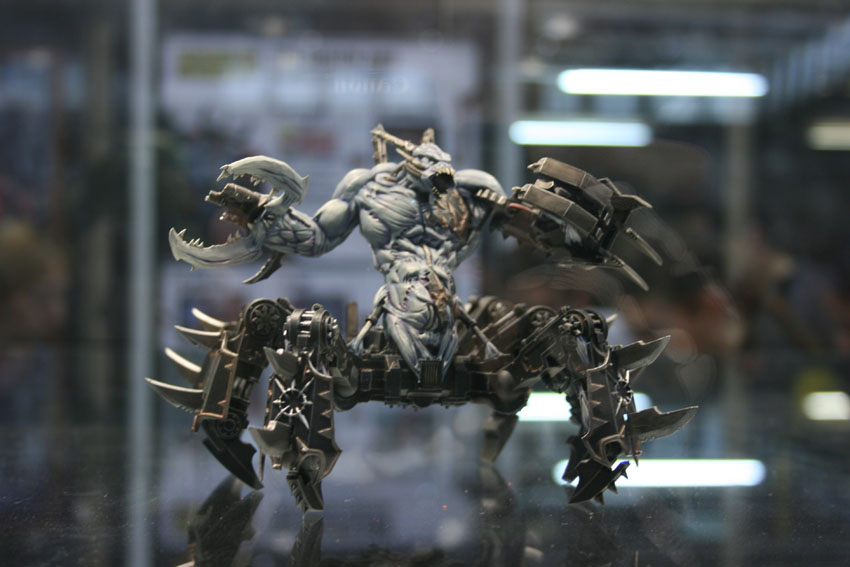 It has too many legs to be a Soulgrinder, and they look different from the Defilers…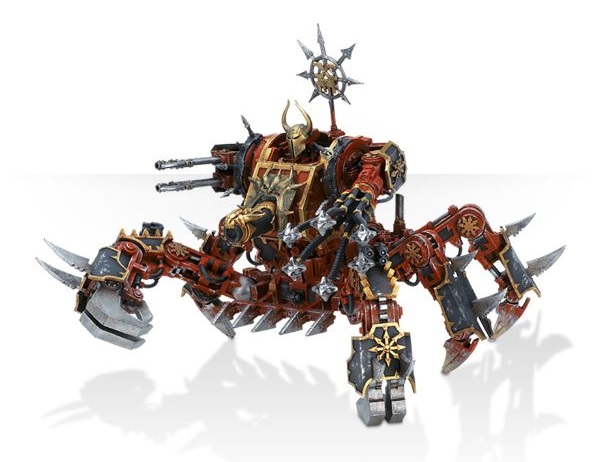 The profile is all wrong–but it does have shades of that. And we know Abaddon commissioned the first defilers in preparation for the his very first Black Crusade.
The Defiler is a Chaos Daemon Engine and are among the most common of their kind. They were created by the Dark Mechanicum on the Forge World of Xana II at the command of Abaddon the Despoiler in preparation for the First Black Crusade.
So what does that mean? Is this a new Black Legion model hiding out there in the wild? Urban Conquest's stuff does seem perfectly suited for Vigilus–and while the cover art could be anywhere, it does feel like it's probably Vigilus related. That's where the Ultramarines will be fighting Black Legion and those other guys in the image do look like Black Legion dudes, especially given the other teaser images we've been seeing: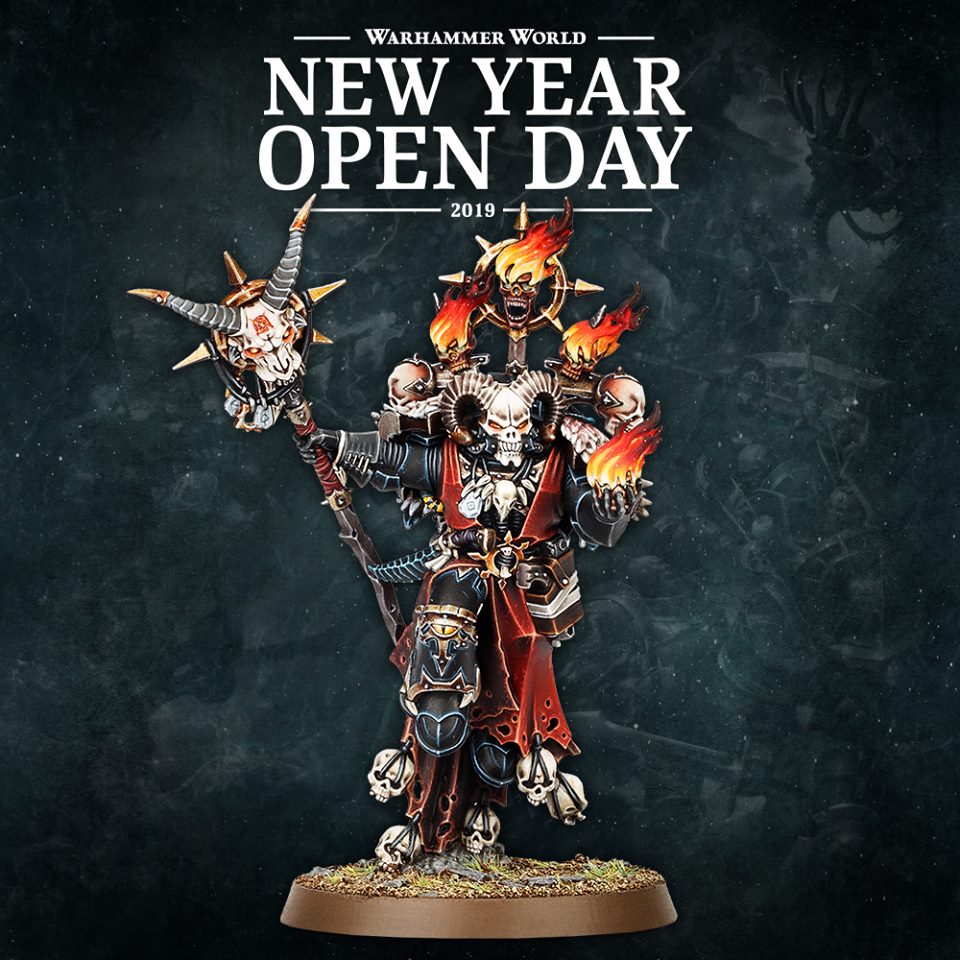 It certainly does feel like the Black Legion is getting some major updates. Maybe Abaddon's been busy doing more than just trying to explain exactly how he lost six Blackstone Fortresses to the Chaos gods in the years following Cadia's destruction.
What do you think? Let us know in the comments!