Kill Team: Arena is coming next week, bringing competitive rules to this game of skirmish combat in the grim darkness of the distant future. Check it out right here.
Next week it's Kill Team: Arena, a boxed set revealed at Open Day that lays down a set of competitive rules and missions making it suitable for tournaments across the world. Come take a look at what you can find in the box, as well as the two new Kill Team Starter sets with a new Killzone Sector hidden inside. All this, coming next week from GW.
via Warhammer-Community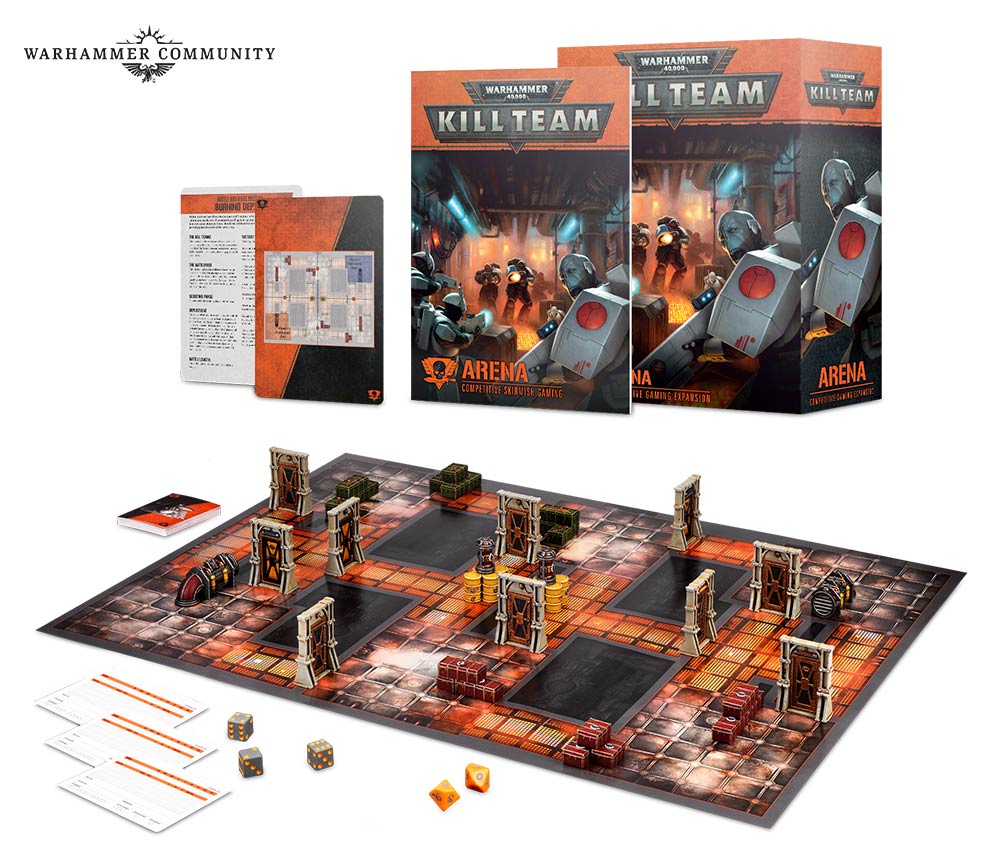 Kill Team: Arena is more than just a boxed set – it's a crucial step in Kill Team's evolution, adapting the game for tournaments and matched play while retaining the narrative flair you know and love.
And one of the big ways that Kill Team: Arena ups the competitiveness of the game is by releasing a series of revamped missions. These new missions feature a shared Victory Condition that all players will try and accomplish, but you'll also have a deck of Arena Objectives–of which you'll pick three in secret. These objectives will stay secret until you start scoring for them, which means you'll have different ways to try and score points in your games.

Kill Team: Arena also appears to account for the differences between swift-moving (and scoring) teams compared to their more cautious counterparts:
The expansion also adds progressive points accrual for meeting Victory Conditions, which basically means you earn points for completing your objectives each turn instead of only at the end of the mission – encouraging engagements early and often– but you also run into a hard cap if you do very well early on.

This enables opponents with slower or more cautious kill teams a chance to catch up, instead of the more traditional mission scoring that never stops allowing quick-scoring kill teams to achieve an insurmountable lead. As a result, even though you may be pursuing different Arena Objectives, you must achieve your own goals while denying your opponent theirs.
Alongside the release, you'll also get two new Kill Team starter sets for the Adeptus Mechanicus and Genestealer Cults, both of which feature new character models. Here's a look at Starn's Disciples, who follow their three-armed gunslinger into the fray: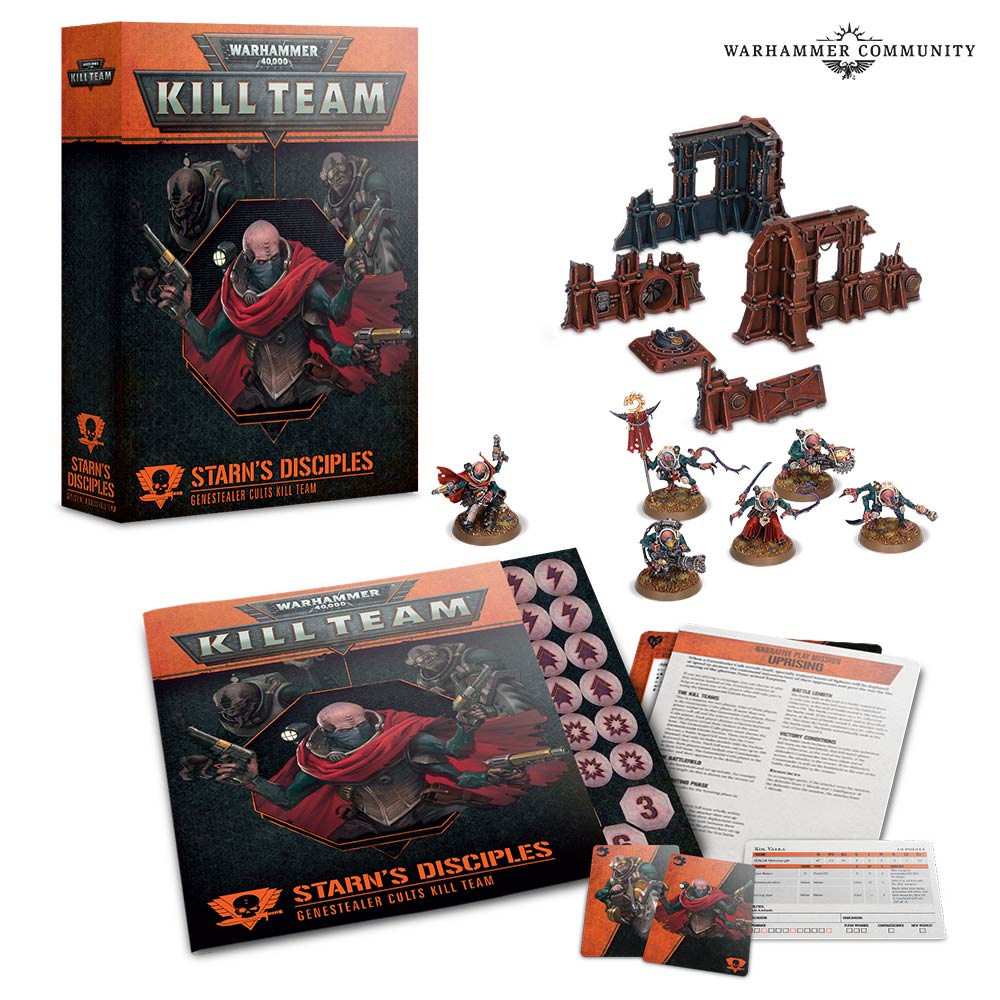 And here's Theta-7 Acquisitus, who have their own, multi-limbed magos to follow. Wonder what's in that massive orb he's carrying.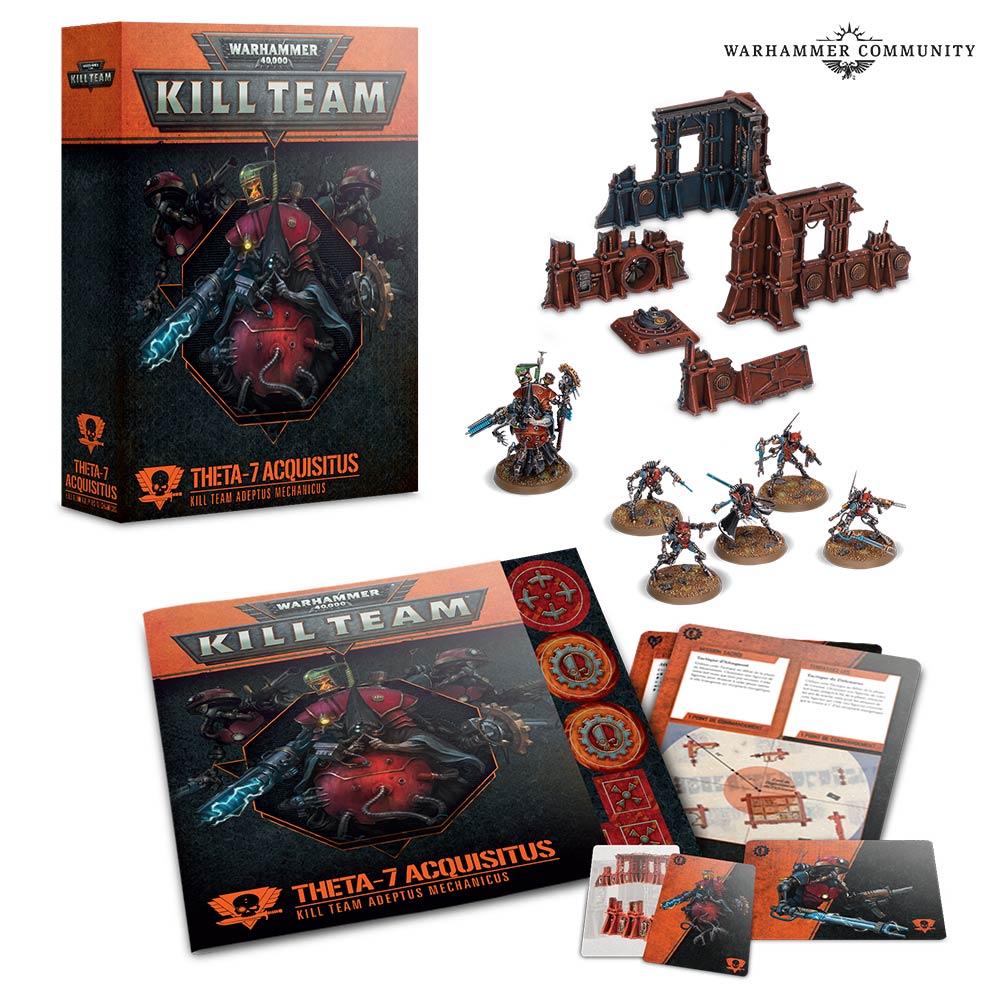 Assuming that he is, in fact, carrying it, and it's not just a weird cybernetic augmentation that's a part of his body.
There's also a new Killzone included in the starter sets, and its own box, and it's also available next weekend. Check out Killzone: Sector Fronteris: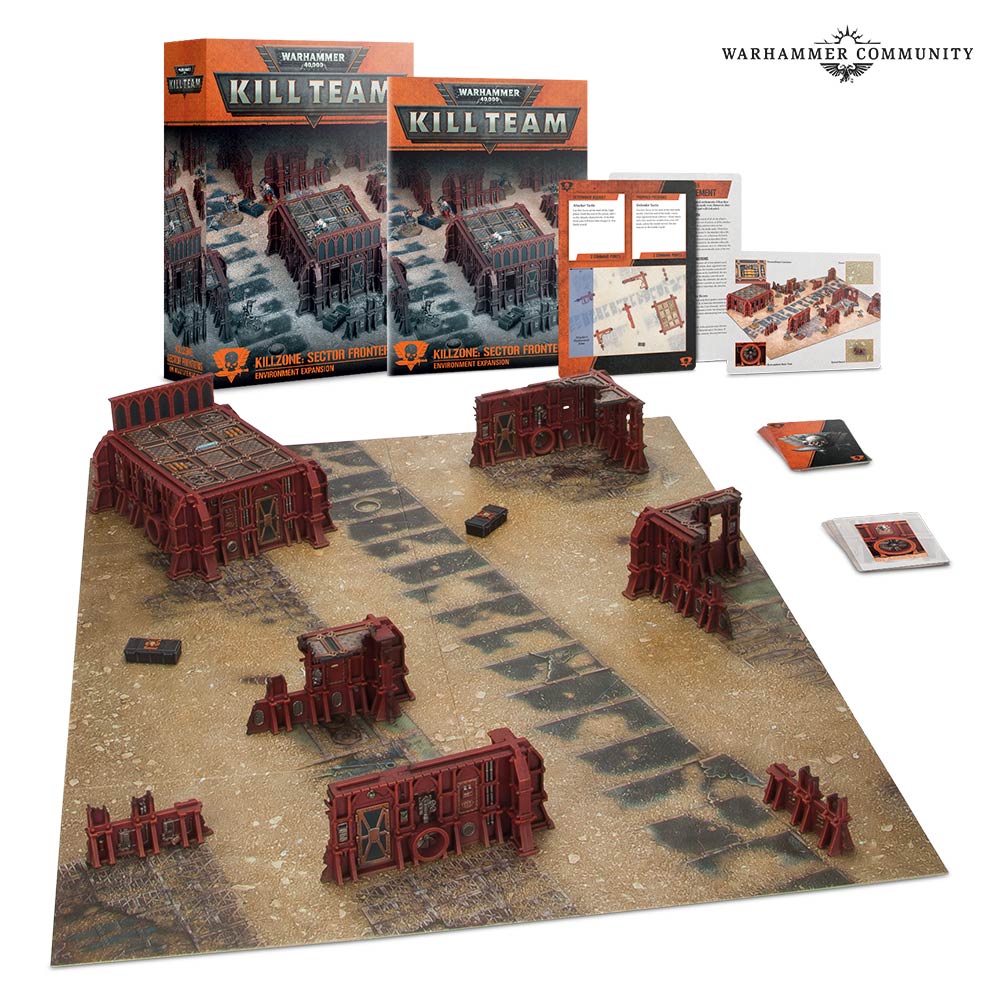 So if you like Killing, and you like Teams, next week should be pretty exciting.
Stay tuned for a closer look at these as we draw closer to its release date. Until then, enjoy!