Warhammer 40,000: Kill Team is getting a new competitive Arena expansion along with a couple more entrants as warbands! Come see what's new from the New Year Open Day!
Kill Team has been a great way to take on your friends in a smaller skirmish scale game set in the 40k universe. Plus, it's a great way to test out new factions and see if you like them. Well now, GW has announced a new expansion for the game that will bring a new Arena vibe:
Kill Team: Arena is designed to transform Kill Team into a tournament-ready competitive skirmish wargame. Inside the expansion, you'll find rules designed to offer a tightly balanced gaming experience that'll test your tactical abilities to the limit, plus guidelines for running events of your own. Pre-constructed maps provide a consistent gaming experience for all, while a set of missions ensure a varied and exciting challenge.
Hey – if this game makes Kill Team similiar to the Warhammer Underworlds type of competitive experience, I'm totally down to give that a shot. A tighter, more competative minded ruleset and fixed maps, along with rules for 1v1 and team games? Sure – why not?! It's Kill Team, but with a more controlled option for Tournament Play.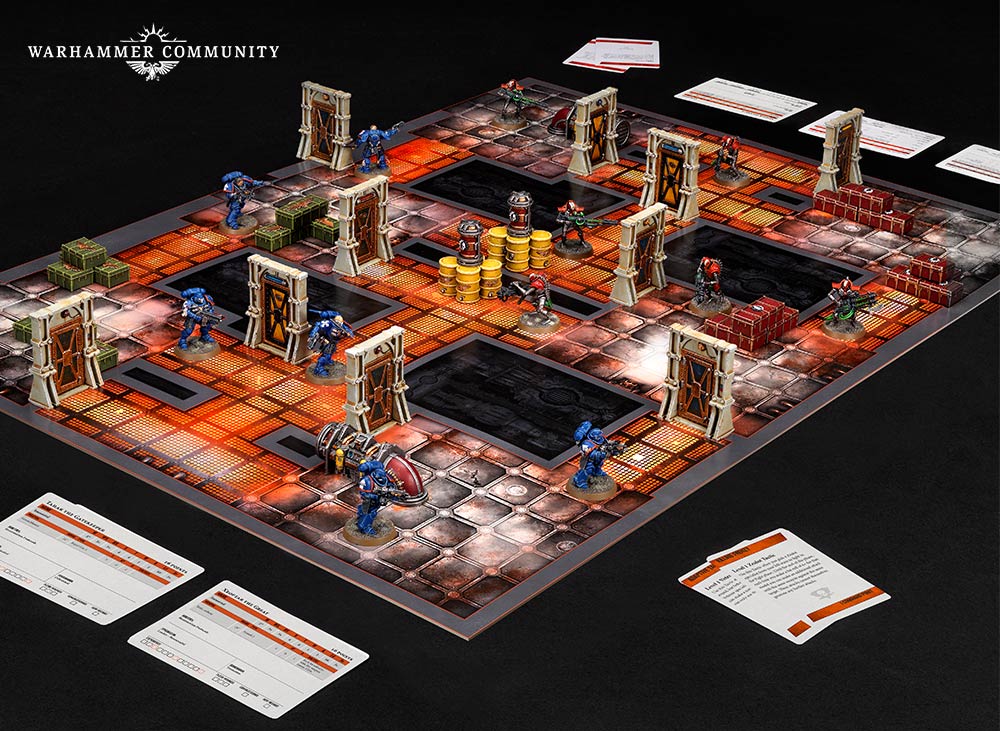 That's not all – Kill Team is also getting two new warband sets: Theta-7 Acquisitus and Starn's Disciples.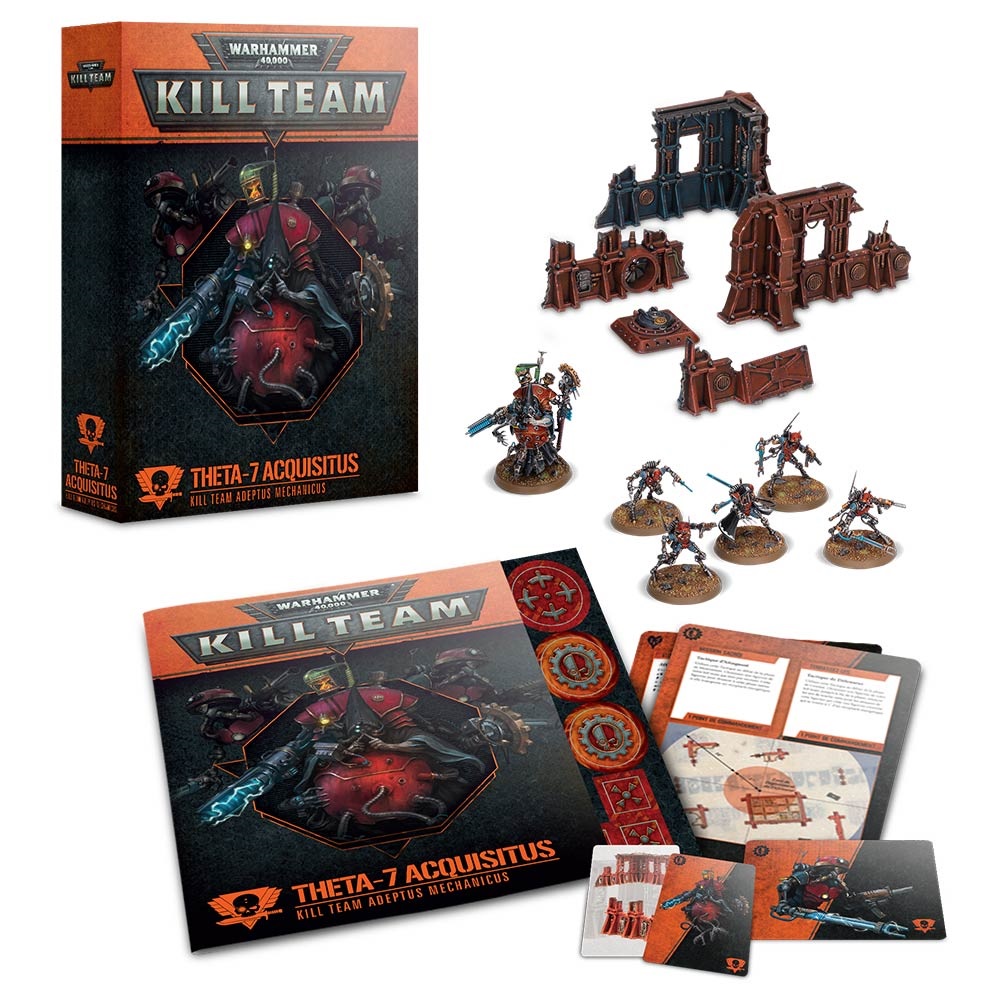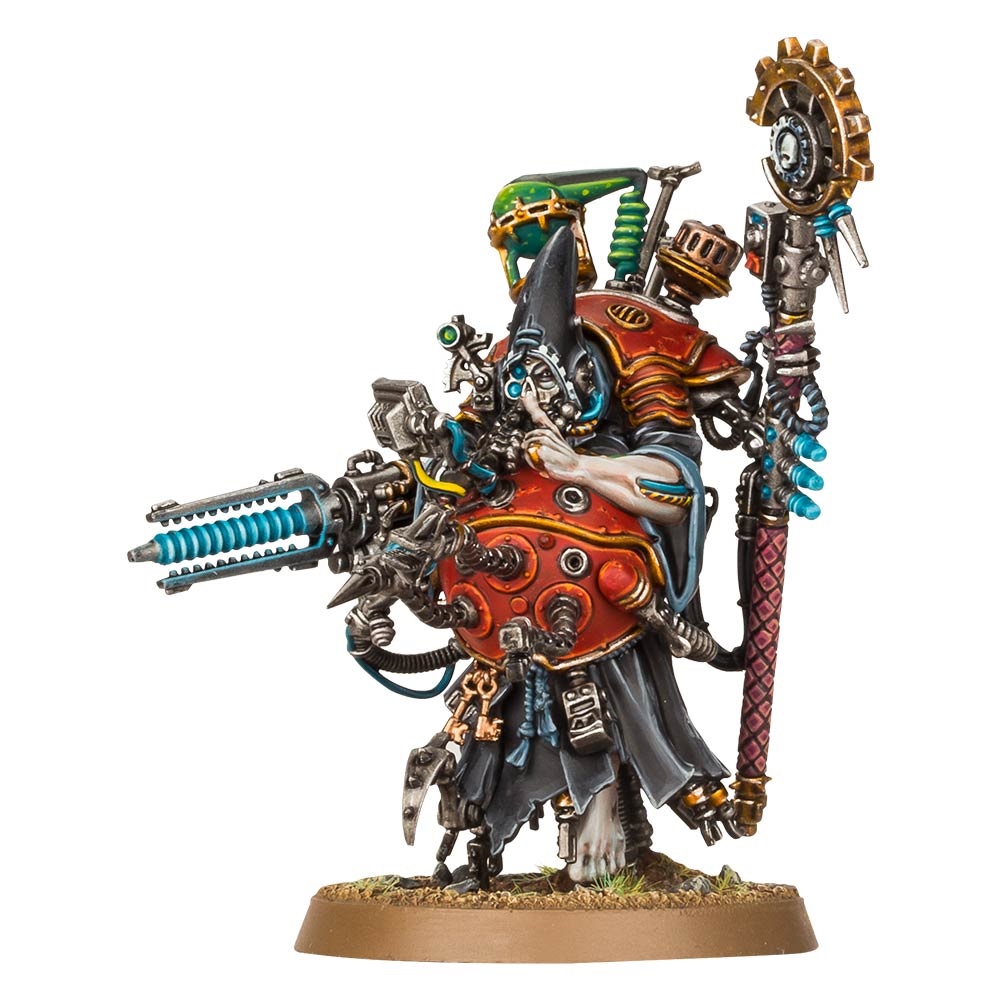 "Tech-Priest Manipulus specialises in dealing devastating damage at range with the magnarail lance."
"The Kelermorph is a gunslinging hero capable of cutting down enemy Characters in a blaze of high-calibre revolver fire."
And finally for those of us who love a good terrain set, there will be a brand new Killzone to fight over. Say hello to the Sector Fronteris:
It's like the Wild West – IN SPAAAACE!!!!
Are you ready for another round of Kill Team? Two more challengers are on the way along with a new way to play and a new Killzone to fight in!