The Magos and Skitarii of the Theta-7 Acquisitus Kill Team bring a new model, new weapons, and new tactics to the Adeptus Mechanicus. Come check out what Theta-7 has to offer in this rules preview!
Kill Team Arena was announced last Sunday, and with it come two new Kill Team Starter Sets, and today we're going to take a look at the newest Adeptus Mechanicus Starter Set: Theta-7 Acquisitus. Leading this new Kill Team is a Tech Priest Manipulus by the name of Balphamus Vaulk, who carries a powerful magnarail lance and is a more than capable leader. Let's take a look at what exactly all of them do.
via Warhammer Community
Theta-7 Acquisitus is all about stealth and assassination. In the Kill Team box you'll find three Infiltrators and two Ruststalkers, both of which can move 8″ and are decent close combatists. But the real meat and potatoes is in their leader, Balphamus Vaulk.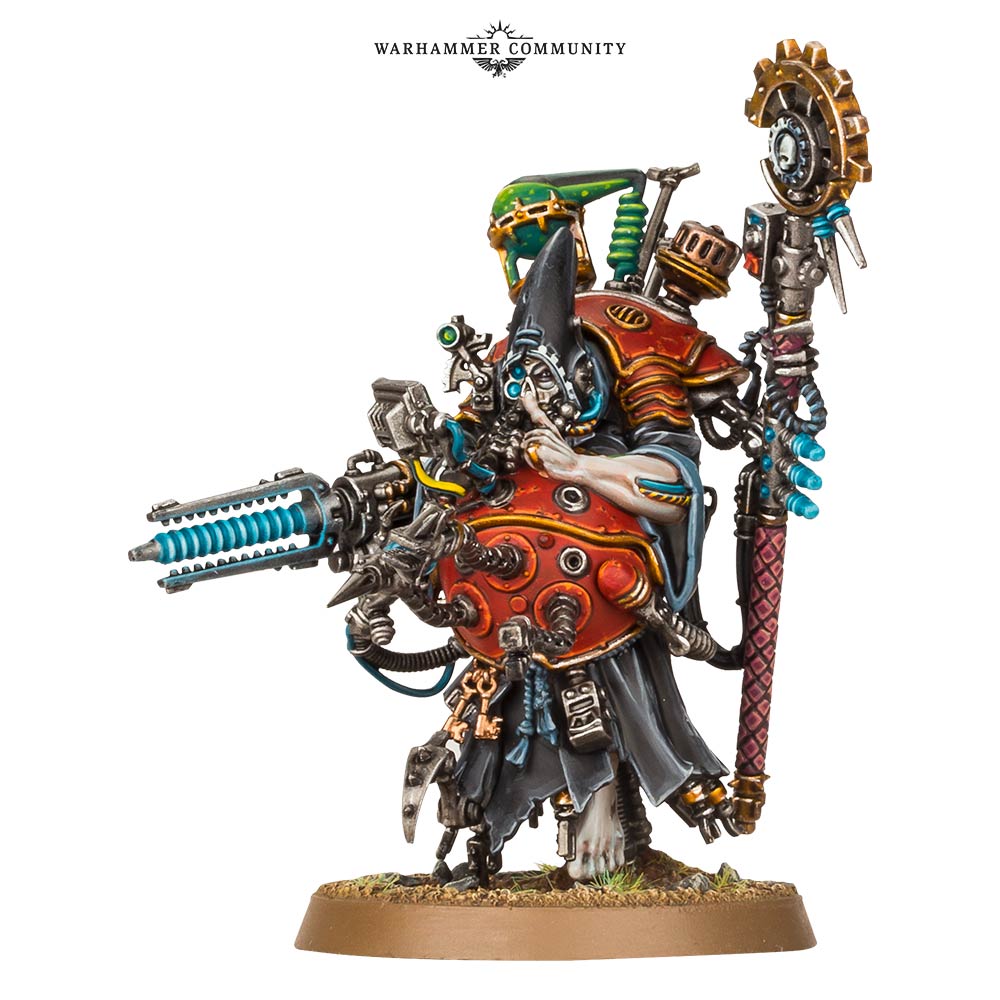 Vaulk carries a new weapon, the magnarail lance, which can deliver a devastating blow to targets out to 18″ away, and if you manage to line up a shot without having to move, you deal max damage as well.

But if you don't like the magnarail lance, you'll also be able to equip a transonic cannon, which is a powerful 2 damage flamethrower with ap -1.

A Manipulus, if you're wondering, is somewhere between an Enginseer and a Dominus, with a surprisingly resilient statline and an aura ability you can activate for a single command point that can help you get the rest of your team into position.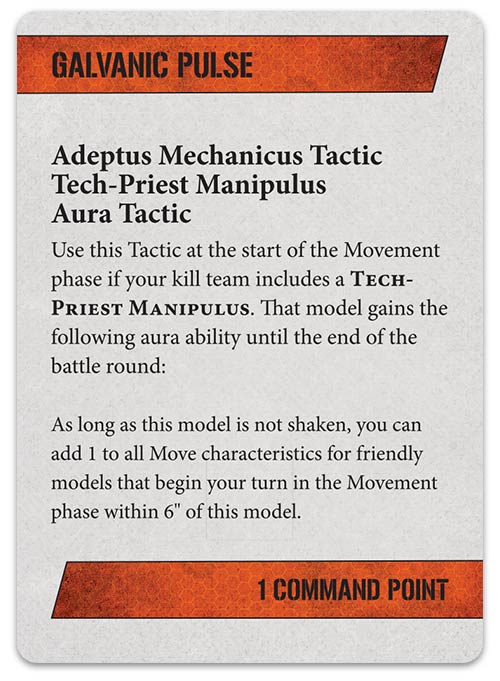 As with all Kill Team Starter Sets, Theta-7 Acquisitus includes a number of Tactics that are exclusive to the set but are usable by all kill teams of the same faction – in this case, Adeptus Mechanicus. Has one of your Sicarians taken a bit of a beating and been left hanging on by a thread (or wire)? See them fighting fit in no time with this potential game-changer.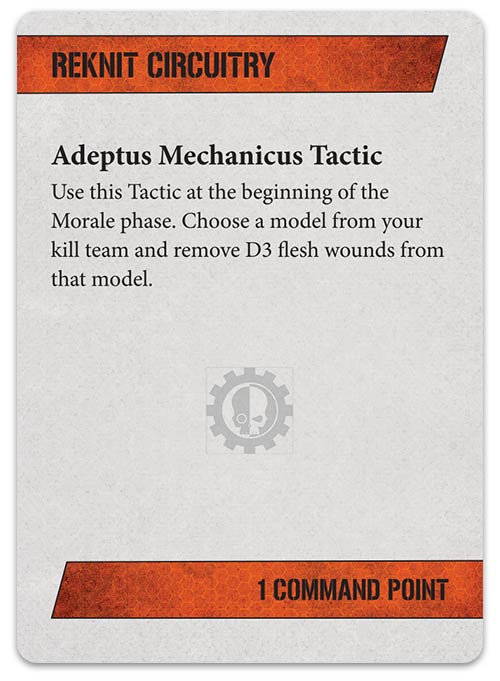 Or grab a tactic that plays off of the new Ryza-pattern ruin Killzone Terrain that's included in the starter set.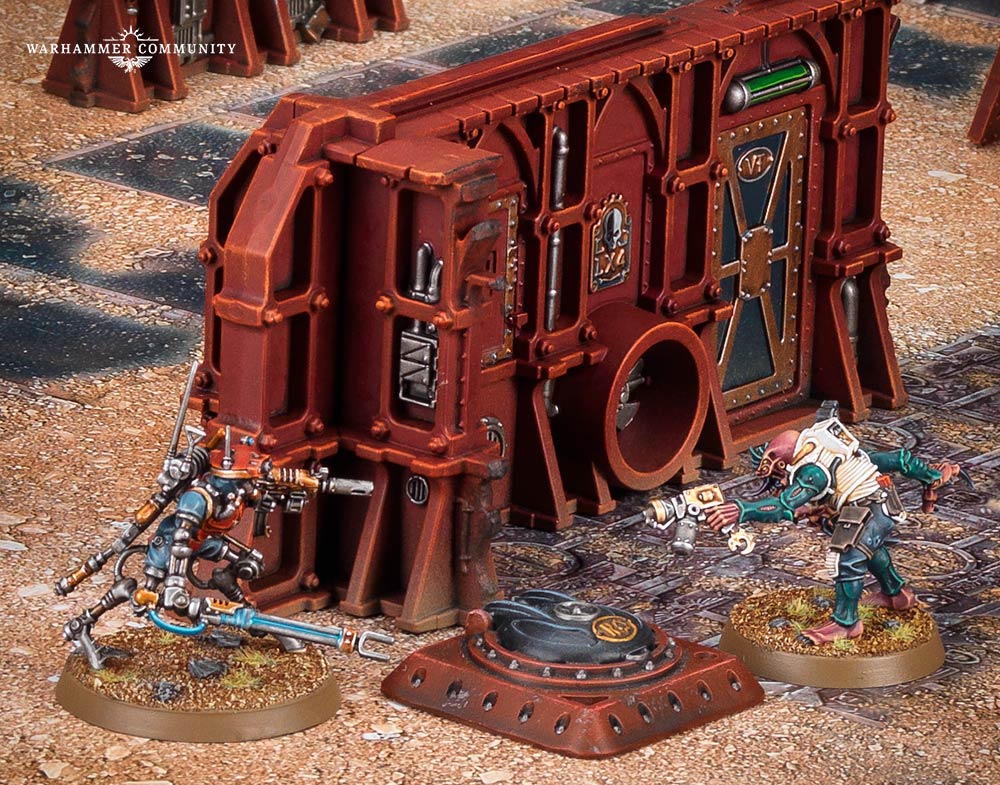 As part of the Sector Fronteris, the Ryza-pattern ruins allow models with access to the tactic to reroll 1s on Overwatch…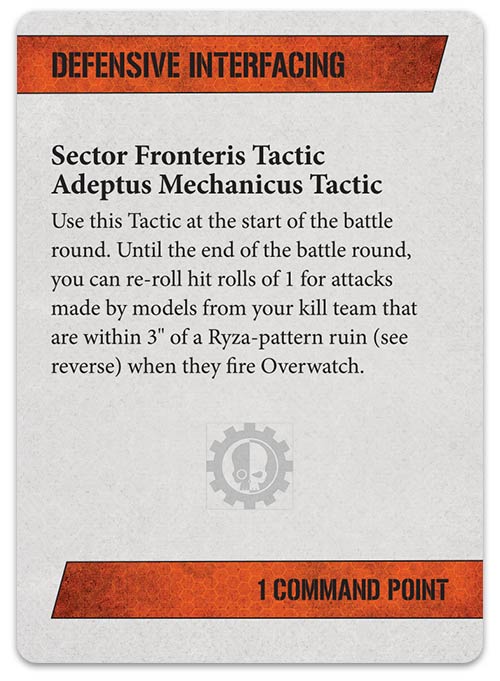 And of course you'll get some Skitarii Ruststalkers and Infiltrators.
Theta-7 Acquisitus comes out next week, so if you're looking to crash into the new Arena game with a shiny new bunch of Mechanicus, then Theta-7 Acquisitus is for you!
Let us know what you think in the comments, and be sure and check back soon for a reveal of Manipulus Vaulk's 40K rules…