The Black Legion have a powerful new model that heralds dark days indeed for the Imperium. Take a look at the last reveal from the New Year Open Day!
Sneaking in for the tail end of the New Year Open Day revels, one last reveal, a new Black Legion model, one that's got an excessively strong Black Legion vibe. Adorned with flames and skulls, this fellow looks like a powerful priest or perhaps a Marine possessed with the fervor and might of Chaos.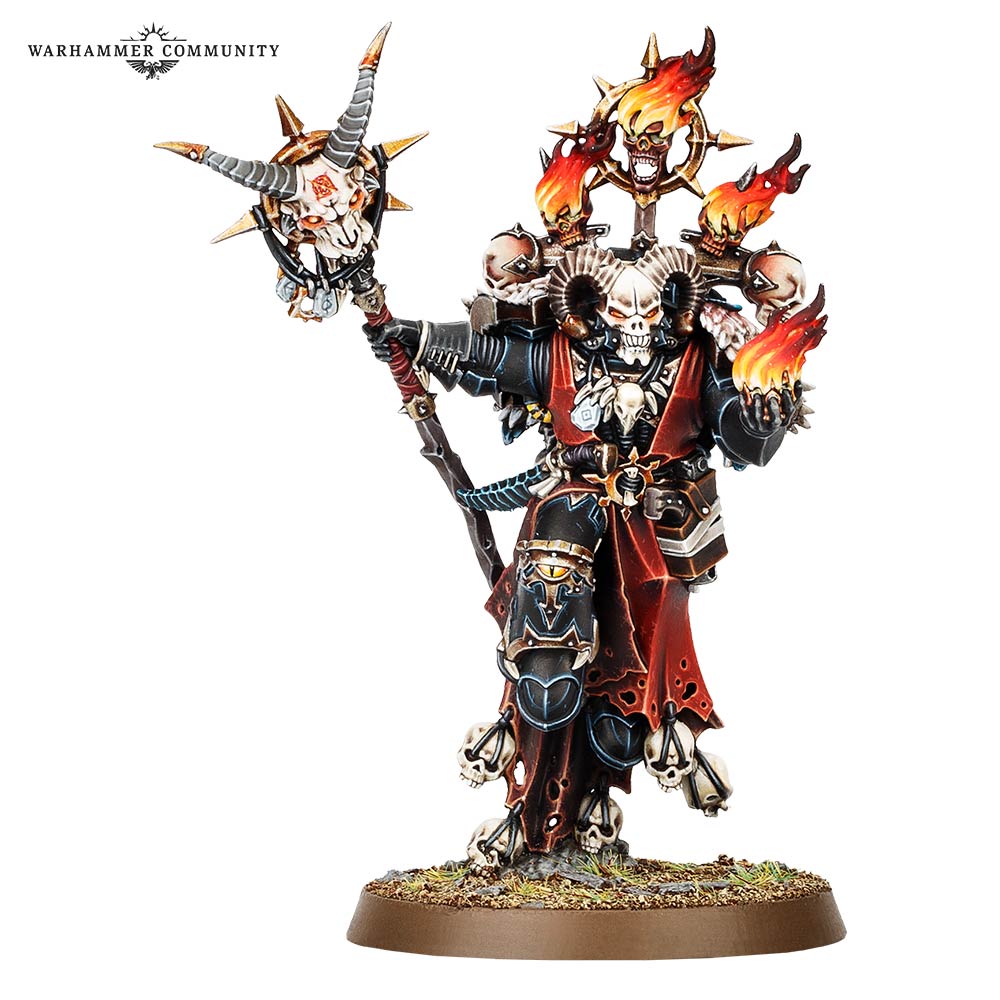 And there's a decidedly Beastman feel to that staff he carries, though it may just be that Chaos' marketing department is really pushing for a unified theme. Either way, this Black Legion beauty has a few secrets for certain, but we'll have to wait until later this year to see what he's all about.
In the meantime, let the speculation engines commence! He does look very cool, to be sure.