Cities of Death returns to 40K with a new look, new rules, and a pretty great set of terrain. With the new Urban Conquest you'll get to battle your friends in street-to-street warfare in brand new modular Campaign. It's going to be a blood bath!
Urban Conquest is coming out for pre-orders next week from Games Workshop and I'm looking forward to getting my hands on the set. First off, I'm liking the new terrain that's included. The new ruins look like my new all-time favorite terrain – the Sector Imperialis – and there are some neat looking doo-dads like broken statutes and antenna to spruce up your table with: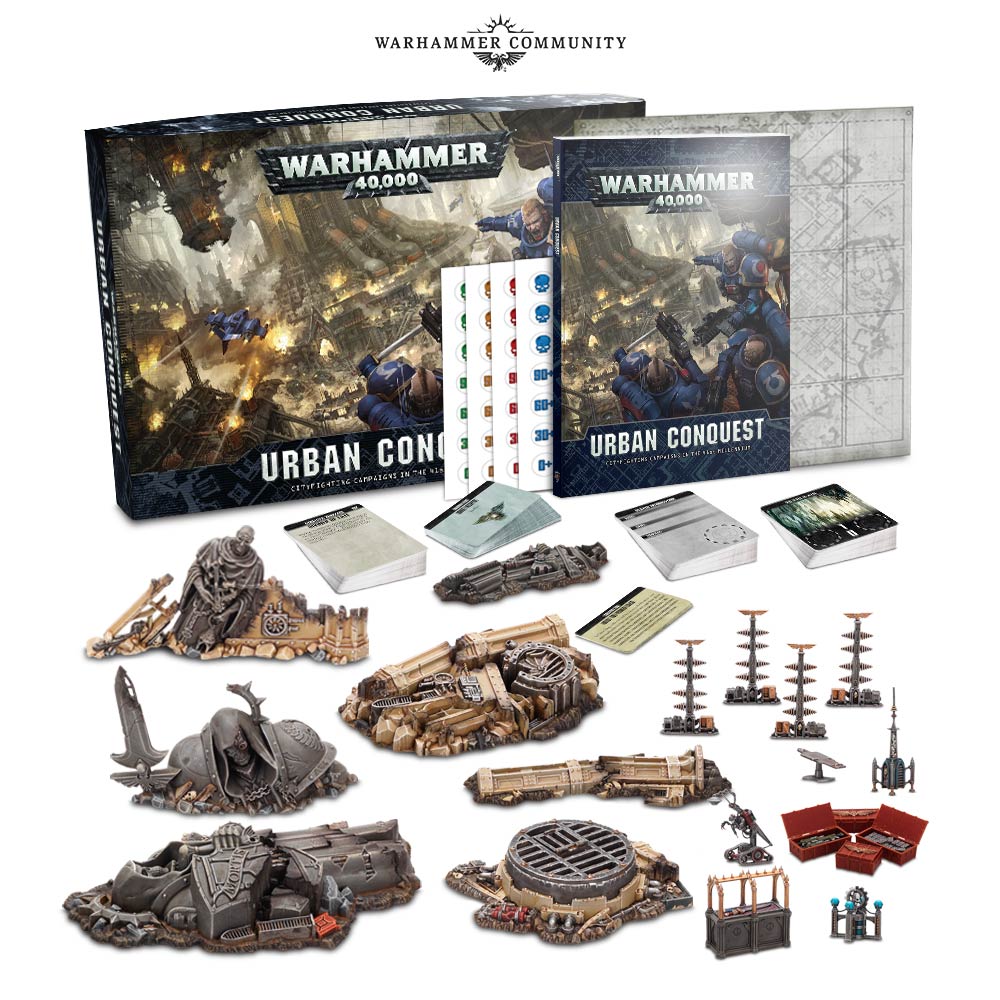 Cool Terrain aside, I'm personally very curious about the campaign rules included in the box as well. Games Workshop has released tons of Campaign rules in the past so I'm wondering how this will be different. Naturally, we're getting "Urban Battlezones, new missions, Stratagems, and more" but it's the new map system that really has me interested.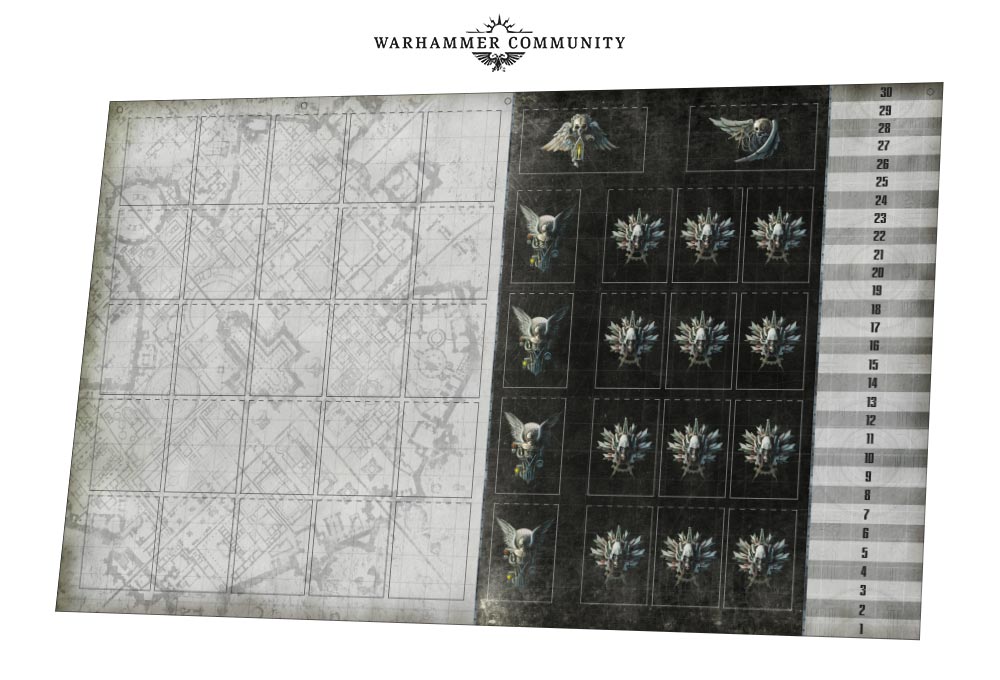 This "map" combined with the cards included in the set will allow you to create a map of the warzone in moments. Personally, I have some more ideas on how this could be implemented further. For example, when you fight a battle in a particular section, take a picture of that area – and every time you fight there, use that SAME setup! The direction that the attacks come from each time could be different as well. That encourages both players to create a semi-balanced board or they could be on the receiving end of a "bad board" later in the campaign.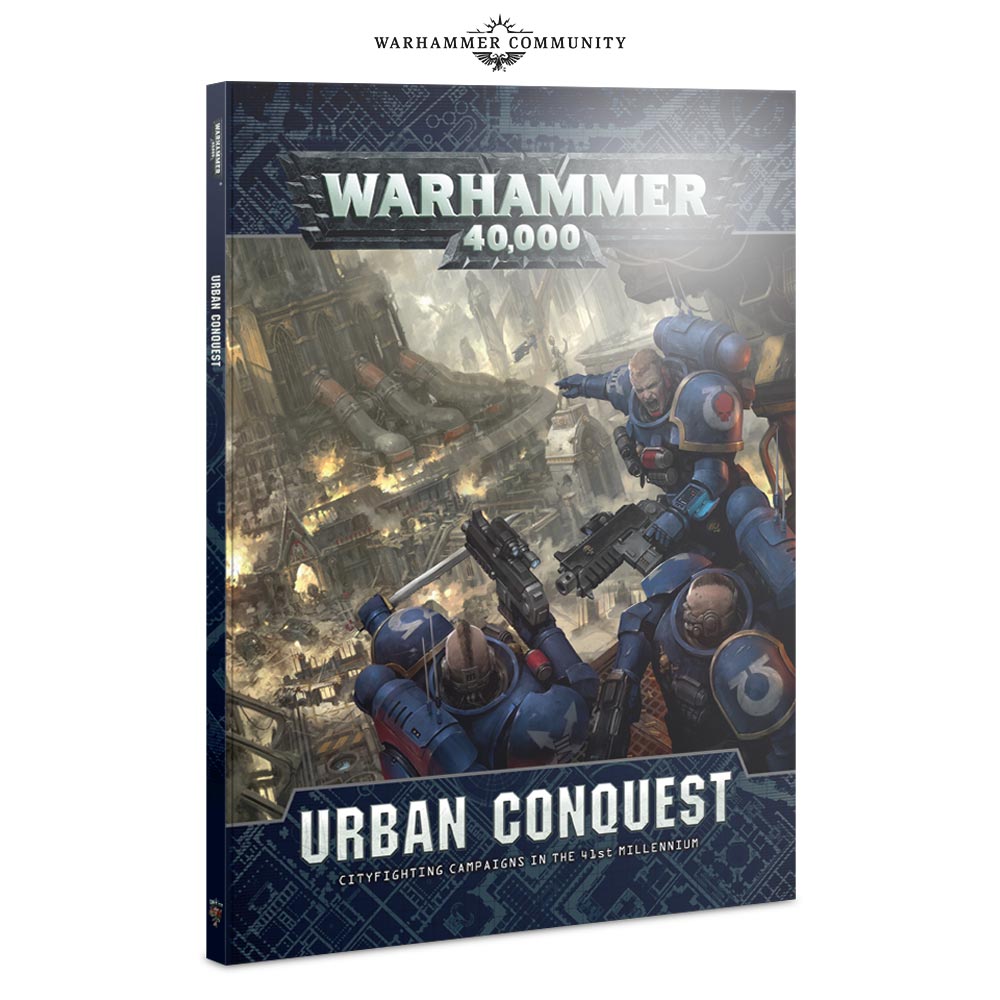 If we're being honest, I'm less excited about the new Stratagems but that's only because there are already about a million of them in the game – but that's how the current edition works so I'm grudgingly moving forward. That said, I AM curious about what other battlefield rules will be implemented into the game. Are we going to see difficult terrain everywhere like Cities of Death had in previous editions? Are we going to have other special rules like the modification to Grenades vs targets in buildings (although that's in the core BRB already):
I guess what I'm asking is "how will this supplement be different enough from the Core BRB options in terms of rules?" And will that justify picking this one up for a gaming group vs just making a homebrew campaign and going from there? I can see some advantages either way but I'm curious enough to at least give Urban Conquest a fair shake. Then again, I've always been a sucker for a good campaign.
What do you think of Urban Conquest? We don't have much to go on yet, but what would you like to see in the box?