Build up and defend Anvalor from rampaging enemies, while building your influence to ensure your steadfast rule, even over just a pile of rubble.
Warhammer: Age of Sigmar: Rise & Fall of Anvalor is a city building game with tile placement and resource management mechanics and also a long title, so we're going to call it Anvalor from here on out. Players take the role of the Castellans of their factions, seeking to defend Anvalor from its enemies. But more accurately, they are seeking to gain the most Influence and gain dominance over Anvalor, even at the cost of the city itself. They gain Influence by constructing buildings and defeating enemies.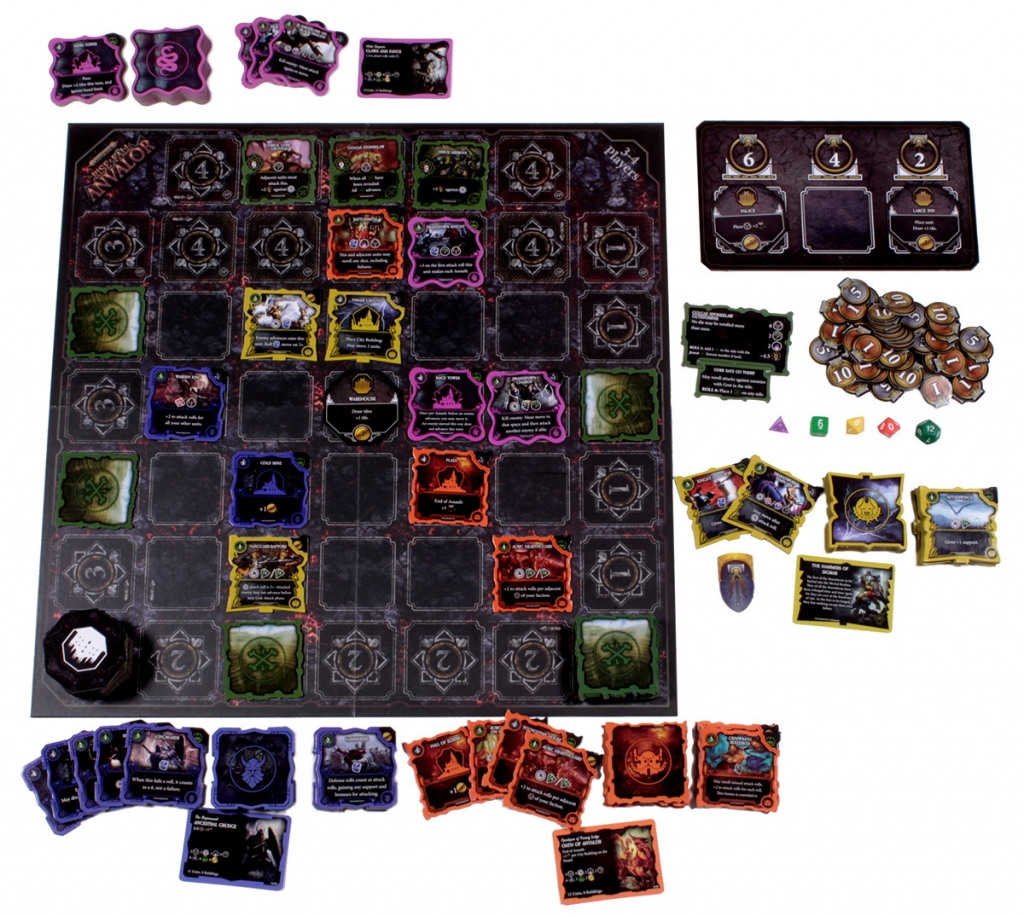 On each player's turn they will take 1 action: Place a city building, place a faction building, place a faction unit, or pass their turn. Regardless of the type of tile placed, the player must spend resources to place it. Resources are gained by discarding other tiles from your hand and from bonuses provided by the tiles you've already placed.

Faction tiles are taken from your hand and placed on the board while city buildings are taken from a community pool. Whenever a city building is built, that player gains a number of Influence, which will determine victory at the end of the game.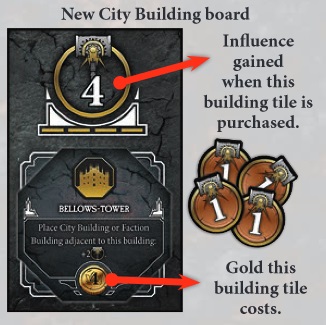 However, as soon as the first city building is constructed, enemies could begin assaulting the city. Each turn, players will roll a die to determine where (or if) enemies begin grouping outside the city. Once there is a sizable force on a flank, those enemies will attack!
In combat, each unit that can attack, must attack by rolling a die, adding any applicable bonuses then comparing it to the Strength of the enemy. A result greater than or equal to the enemy's Strength kills that enemy.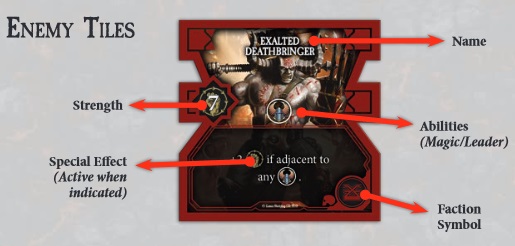 Any surviving enemies advance, destroying any buildings in their path. The assault continues until the enemies are killed or they have rampaged a pathway straight through the city.
Once the final enemy tile has been placed, the final assault begins. Once that's completed, players compare the amount of Influence they have gained throughout the game. Whichever player has the most Influence wins!
The game comes with multiple player factions from which to choose, as well as multiple enemies to face up against. The War Cry tiles adjust the difficult of the enemy without affecting how they play at a more fundamental level.
From WizKids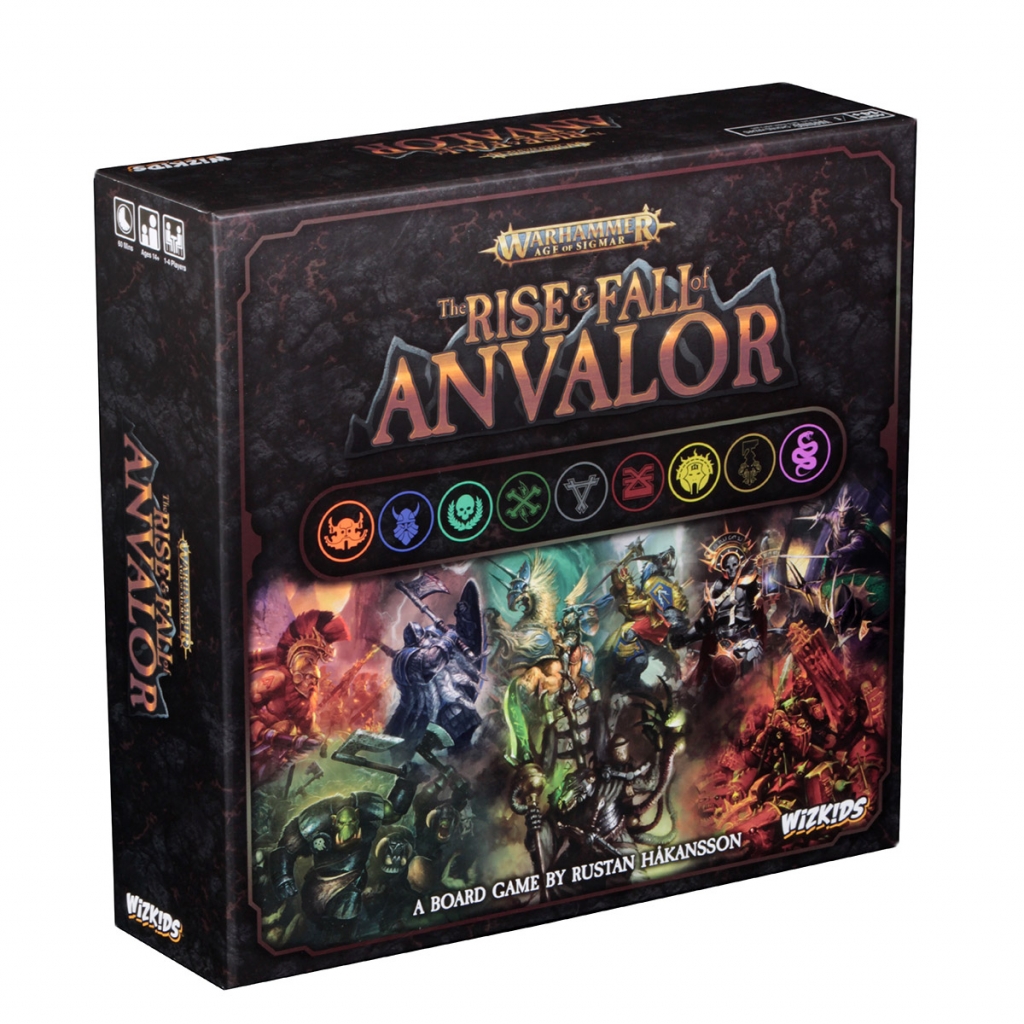 Get ready for a new kind of Warhammer Age of Sigmar excitement. In The Rise & Fall of Anvalor your official task is to help build and defend Anvalor together with the other Factions. However, your real goal is to gather the most Influence and secure dominance over Anvalor, even if it might ultimately cause the fall of the city. Gather the most Influence for your Faction by building City Buildings and defeating enemies during vicious assaults. At the end of the game, the player who has the most Influence over the city reigns supreme, and secures their dominance over The Great Parch!

In the region of Aqshy, even if your uneasy allies place their resources in the perfect place, your mutual enemies can be strong and unpredictable. You'll build resources to block your allies from developing their strongest options, and they'll return the favor. They'll weaken enemies and you'll try to deliver the killing blow. Each turn will provide many choices, so you'll get to pivot as you learn the strategies best suited to your common enemy as well as your allies.

Play as 1 of 6 factions, each with 4 different aspects and against 1 out of 3 enemies each with a difficulty of 1-4. Coupled with the ability to play solo, there's an enormous amount of game content.
1 – 4 Players
60 Minutes
Ages 14+