The Mortal Realms is full of quarreling factions that are often at odds, if not at war, with each other. But what happens when they band together to try and construct a fallen Stronghold together? Find out in the Rise and Fall of Anvalor.
Newly announced from Wizkids, the Rise and Fall of Anvalor is a board game that puts players at the head of one of many competing factions in the Mortal Realms who have banded together to try and build a stronghold on the Great Parch, which is not a giant fish, I'm told, but is instead a vital region in the Realm of Aqshy, equidistant from Anvilgard, Hammerhal, and the City of Brimstone. And it's also the site of a fortress that will require player cooperation to successfully defend against a horde of encroaching enemies–but will also require cunning competition and to control it when all is said and done.
Come check out how this city under siege will fare.
via Wizkids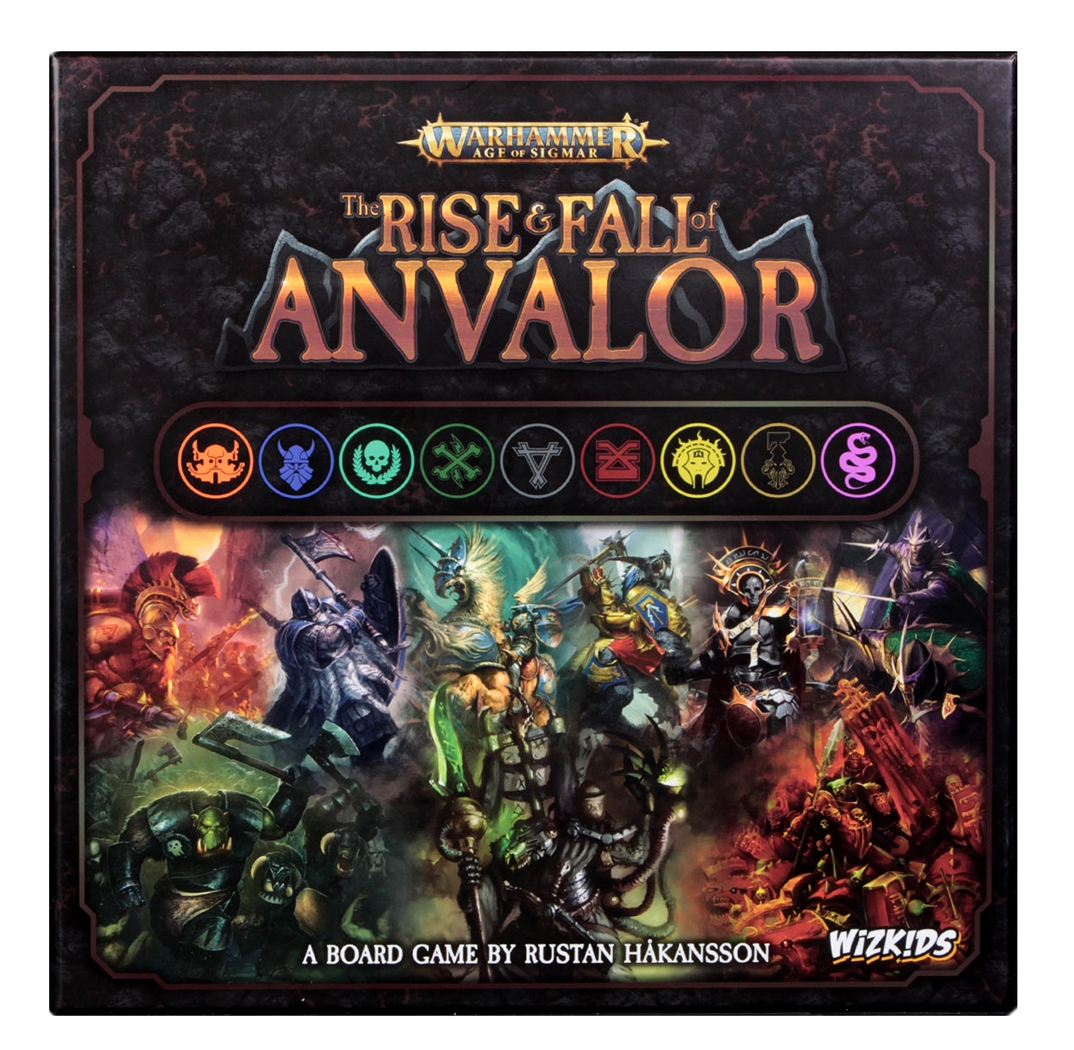 Long-warring factions have put their quarrels aside, endeavoring to build a stronghold, called Anvalor, on The Great Parch. But each faction also has ulterior motives—they seek to take the stronghold under their control in order to strengthen their influence in all the Mortal Realms.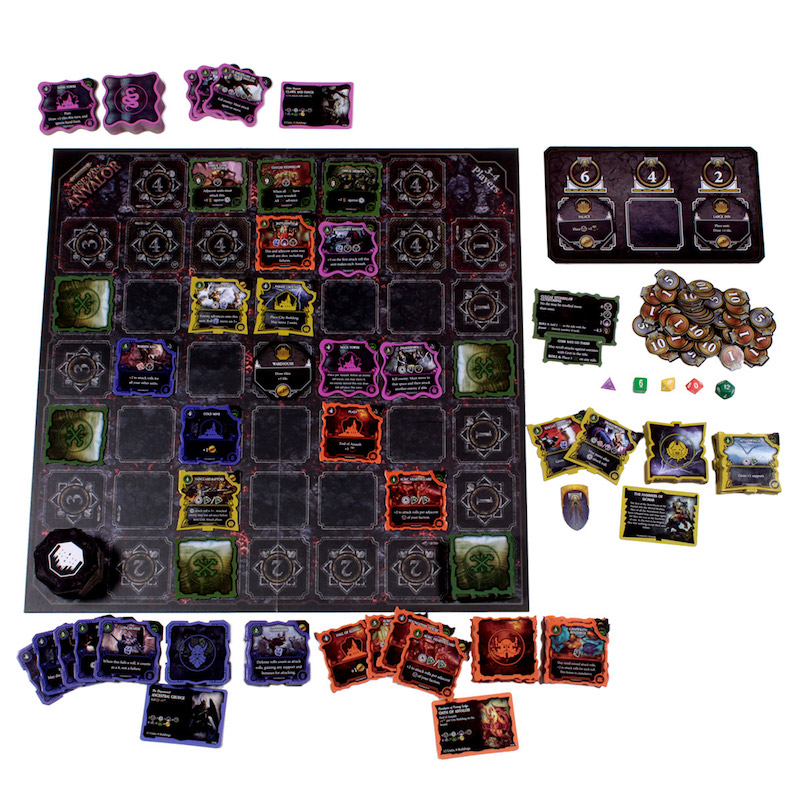 Get ready for a new kind of Warhammer Age of Sigmar excitement. In The Rise & Fall of Anvalor your official task is to help build and defend Anvalor together with the other Factions. However, your real goal is to gather the most Influence and secure dominance over Anvalor, even if it might ultimately cause the fall of the city. Gather the most Influence for your Faction by building City Buildings and defeating enemies during vicious assaults. At the end of the game, the player who has the most Influence over the city reigns supreme, and secures their dominance over The Great Parch!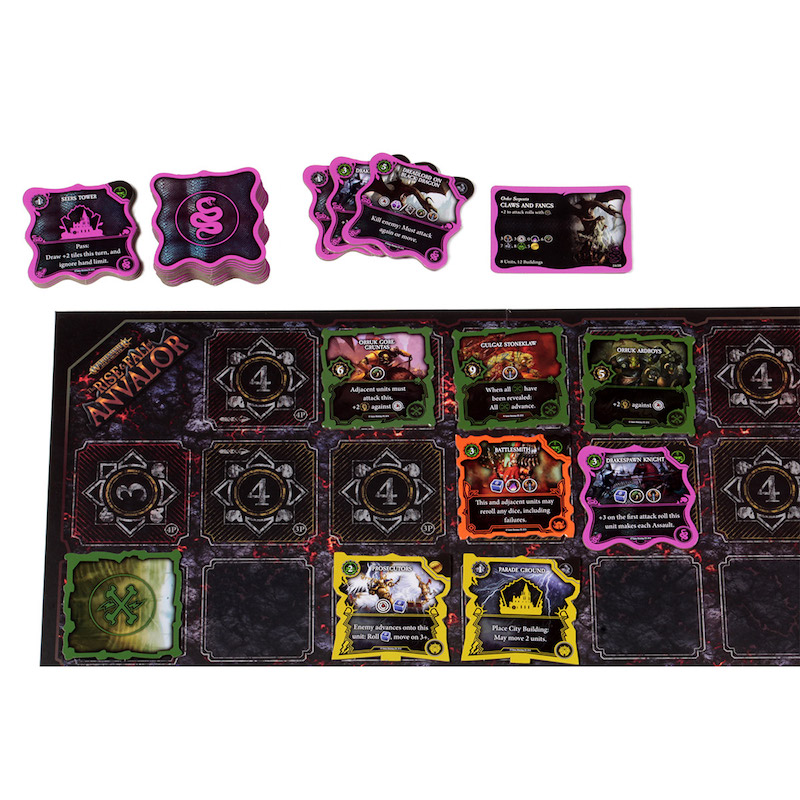 In the region of Aqshy, even if your uneasy allies place their resources in the perfect place, your mutual enemies can be strong and unpredictable. You'll build resources to block your allies from developing their strongest options, and they'll return the favor. They'll weaken enemies and you'll try to deliver the killing blow. Each turn will provide many choices, so you'll get to pivot as you learn the strategies best suited to your common enemy as well as your allies.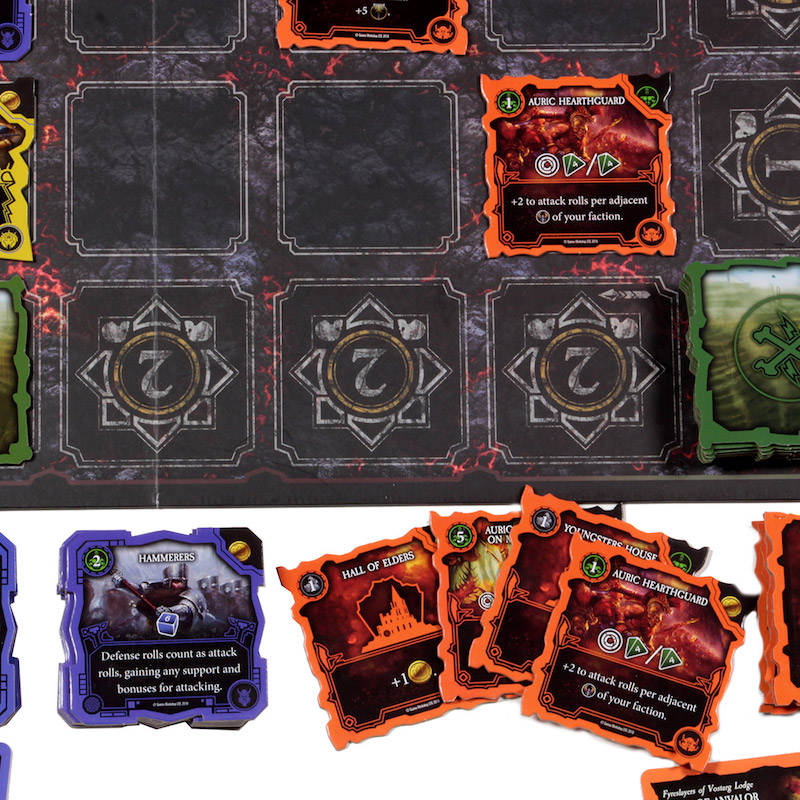 Play as 1 of 6 factions, each with 4 different aspects and against 1 out of 3 enemies each with a difficulty of 1-4. Coupled with the ability to play solo, there's an enormous amount of game content.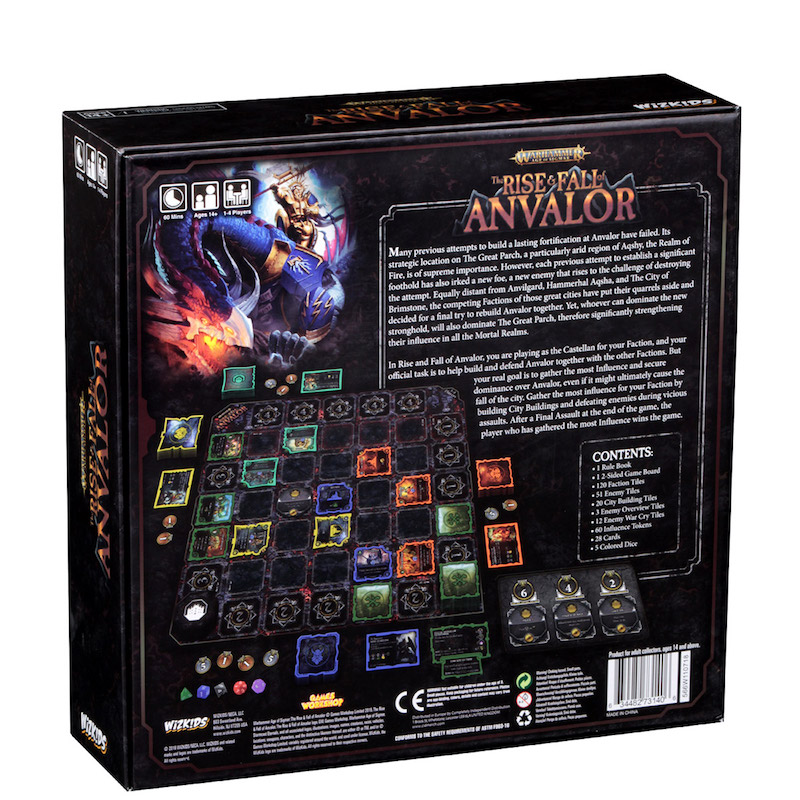 The Rise And Fall Of Anvalor is out in April 2019 and you can find out more (including downloading the rules) at Wizkids' site.
Will you seize control of Anvalor? Or watch your plans come to ruin as the city is undermined and overrun by petty squabbling?