Transform your terrain with this bundle of four different statues, perfectly scaled to fit into cities around the galaxy, whether of death or merely just of battle, these statues add a level of gothic detail to any display.
Spruce up your cities–today's bunch of bits is a bundle of four different statues all produced from Kromlech and all available for a pretty sweet discount when you grab them together. These Grimdark Statues blend gothic aesthetics with vaguely religious iconography to give you the right mix of spice to flavor your cities to really bring out that oppressive, distant future feel of whatever terrain they're placed in. These go perfectly with Kromlech's Imperial Arch, and are sure to be monuments worth fighting over no matter what game you're playing.
via Kromlech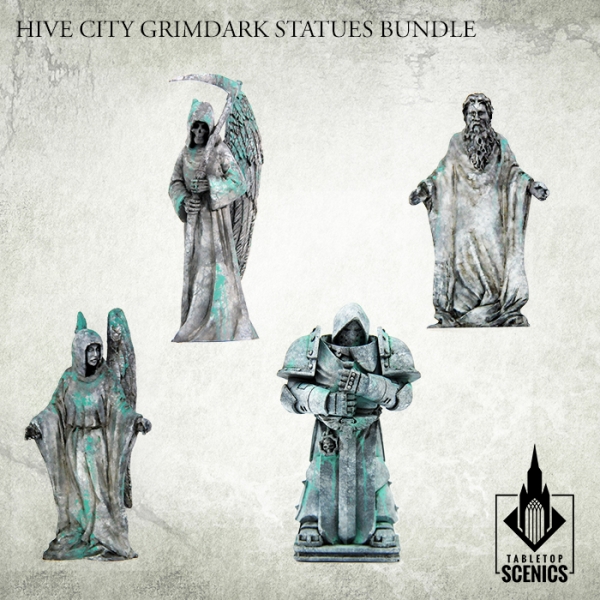 This set contains four Hive City Statue models: Hive City Legionary Statue (with four heads to choose from), Hive City Grim Reaper Statue, Hive City Angel Statue, Hive City Saint Statue.

Buying this set you save more than 10% off SRP.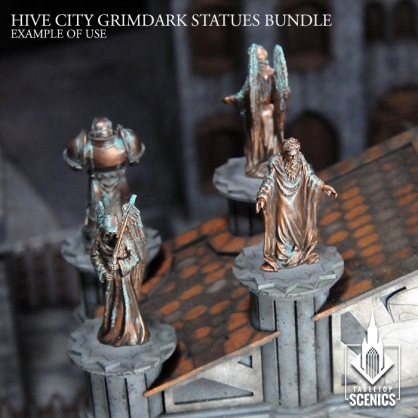 Supplied unassembled and unpainted. Designed for 28mm heroic scale.

The statues are fully compatible with Imperial Triumphal Arch, fitting every niche and on top of the columns.

Please note that other Kromlech and Tabletop Scenics products seen on pictures are not part of this set and they are sold separately.
Happy modelling!