Up on the shore, we work all day. Out in the sun, we slave away. Thing is, if you want to save humanity, you're going to have to work even harder in your Underwater Cities.
The Weekly Board Games Top 10
"The Hotness" on BoardGameGeek is a list of the currently most popular games, as based on views. This week brings us these winners:
Wow. Talk about a close call. I guess the new year is bringing people back to the games they know and love. This week's Hotness list has almost entirely games we've seen and covered before. The only 2 games that stand out from the pack are Underwater Cities and Nemesis.
So without any further ado, grab your plasmids and get ready to avoid those Big Daddies as we dive down to these…
Underwater Cities
Underwater Cities is a city-building, worker placement game with resource management and networking mechanics. Players take the role of architects who are taking the only logical conclusion when faced with the epidemic of overpopulation: take to the sea!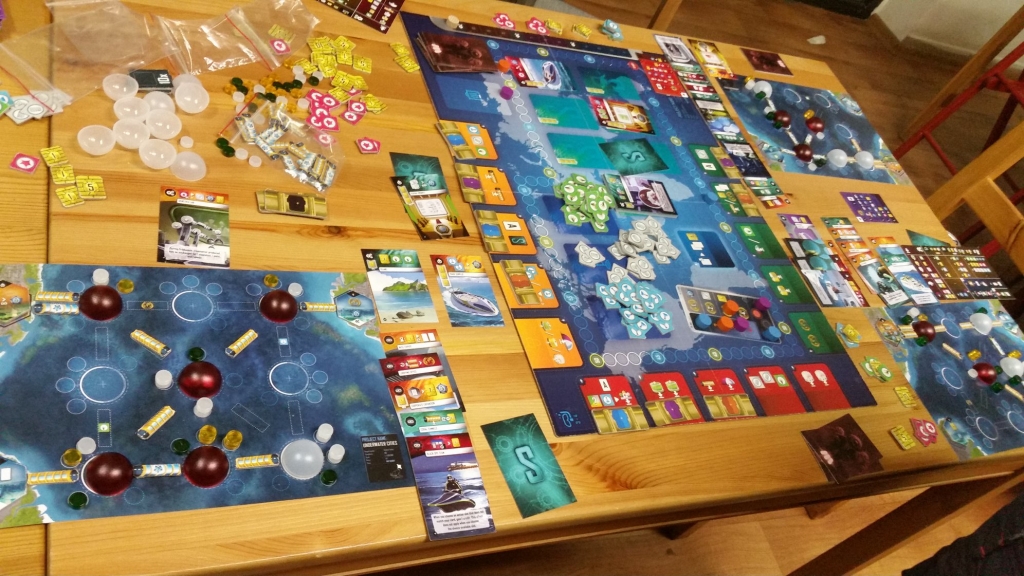 Players are working to build the best possible network of underwater cities. The core mechanic of Underwater Cities is a worker placement one, however, in addition to that, players will be building up their network, which will also affect the resources they get. Which structures they, build, how they build them and how they choose to improve them will all play a factor in the overall resource gathering.
Each player starts with a unique set up, with several above water cities they will be able to work and trade with.  Building strong infrastructure is key to victory as nearly everything adds towards your victory point total at the end of the game. Having a well-defined goal early on will help players remain focused in that goal since the various upgrades and buildings available can often be a direct boon towards that objective.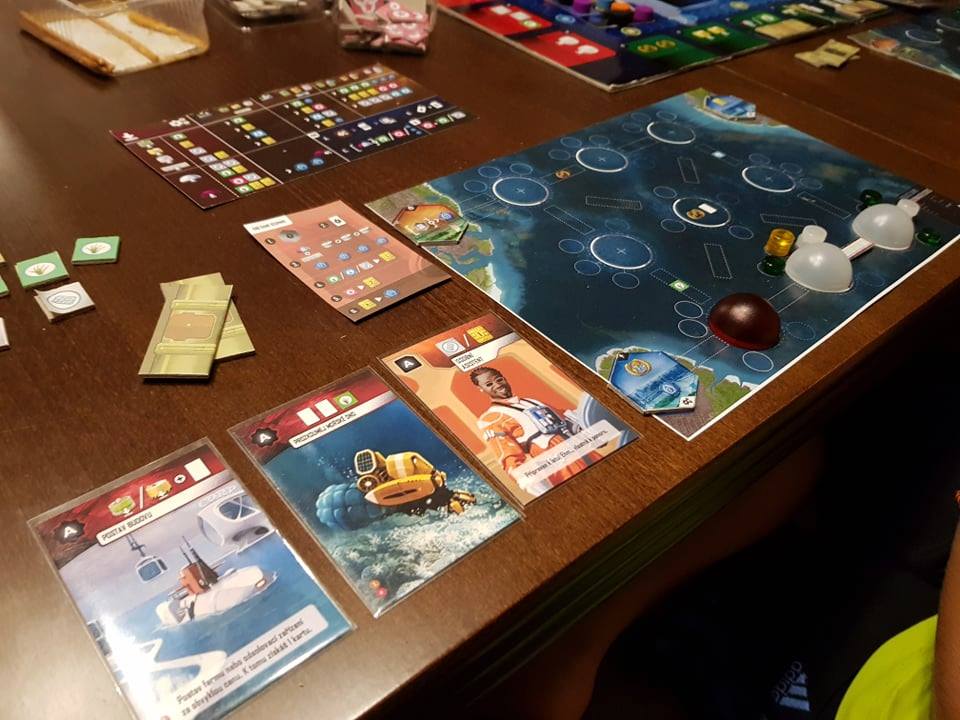 The real draw of Underwater Cities, in my mind, the sheer amount of options available to the players. The worker placement mechanic inherently comes with choices, but that on top of a network building mechanic offers such a wide range of strategic plays. If you're the sort of person that likes playing and testing out multiple variant strategies, Underwater Cities is for you. And for a nice bonus, there's a solo mode as well!
From Delicious Games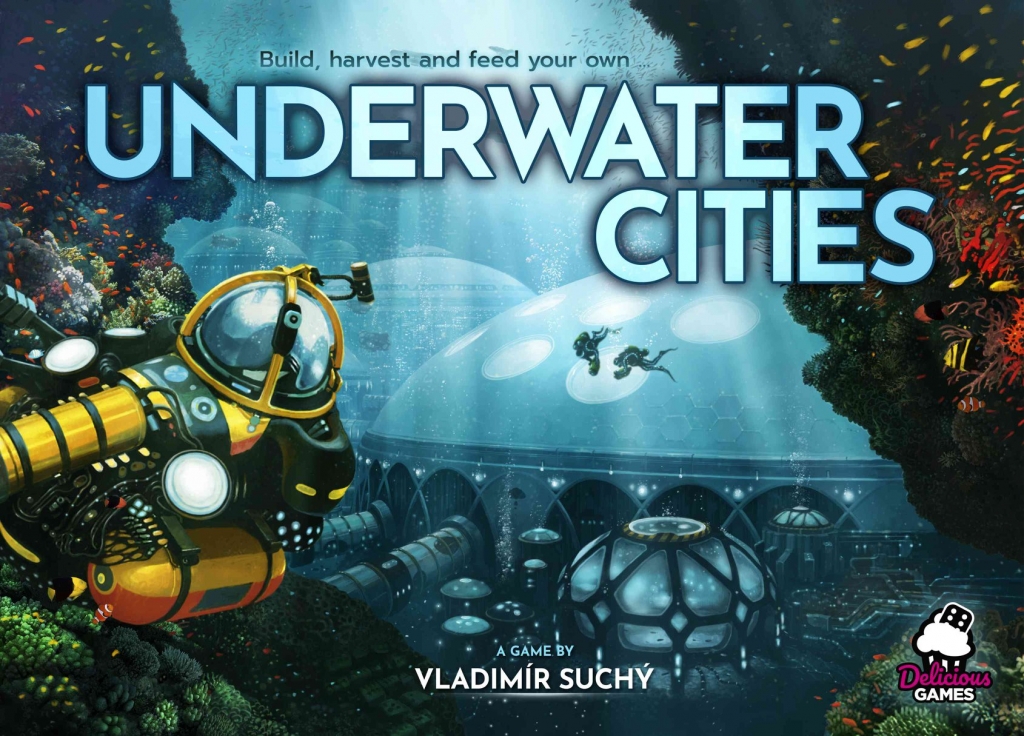 The earth is overpopulated. The colonization of Mars is always four decades away. Only one avenue is open for human expansion: the world under the sea.

Players compete to build the best underwater nation – an archipelago of undersea cities connected by a network of transportation tunnels. Kelp farms and desalination plants will provide your people with food and water. Laboratories will give you the knowledge you need to run everything more efficiently. Perhaps you will even be able to build symbiotic cities, fully integrated with the underwater ecosystem.

Beginning as a single city, you will expand your network, connecting it with the coastal metropolises. At a time when hunger has exceeded agricultural output and water shortages strain the bonds of the Federation of Nations, you will build a nation that is self-sustaining, perhaps even someday exporting your products to those who have been left ashore.

This is your task.

This is your destiny.

The world's hopes lie in your underwater cities.
1 – 4 Players
80 – 150 Minutes
Ages 12+