Oh, sorry. It's not monster hunting. It's cryptozoology and it's a legitimate field of study. This article has been co-authored by the chupacabra.
Cryptid is a deduction strategy game. Players take the roll of competing cryptozoologists (read: monster hunter).  The goal of each player is to be the first to find the location of the cryptid (read: monster). They do this by taking the small bit of information they know, and compounding it with obscure bits of information gained from other players as they continue their search.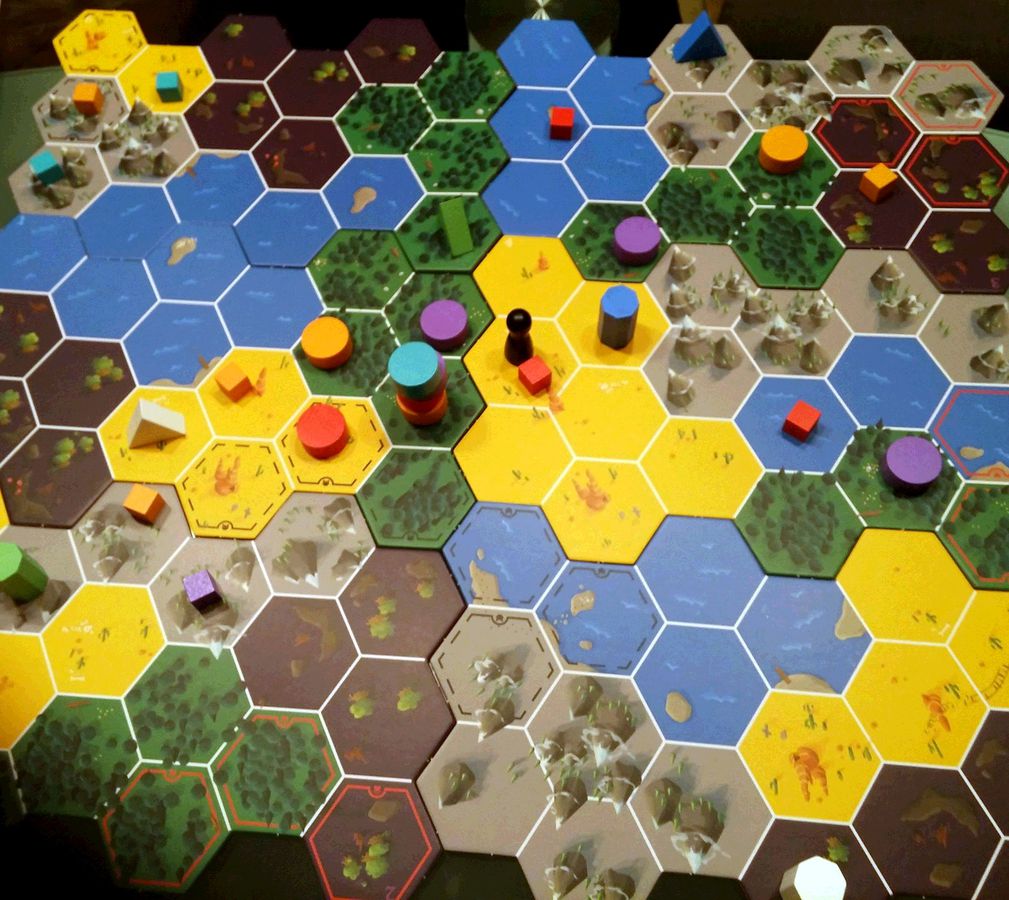 When the game begins, the players decide on a map card to use for setup.

Based on the map card chosen, the back shows which clues each player will learn. The clues each player learns are very vague. Hardly enough to figure out the location of the cryptid on your own. So, on each player's turn they place the search pawn on a hex on the map and ask a player of their choice if that could be a location of the cryptid, based on their clue. If it could be, the player being asked places a disk of their color on that hex. If it could not be a location of the cryptid, they place a cube.

As the disks and cubes start to pile up around the board, players will start to be able to narrow down the possible locations of the cryptid. Once a player thinks they know where the cryptid is, they announce they are doing an official search. They place a disk where they think the cryptid is and each player, in turn, places a disk if, according to their clue, the cryptid could be there. If all players place a disk, the cryptid has been found and the searching player wins!
What makes Cryptid so good is it really allows for misdirection and deduction. Rather then just checking off boxes to eliminate possibilities, players really have to interpret the clues they gain. Discovering that a certain hex can't be the location of the cryptid is all well and good, but finding out why it can't be is far more important. If you want a real deduction challenge, Crypid is the game for you.
From Publisher

Cryptid –

$35

– Available Now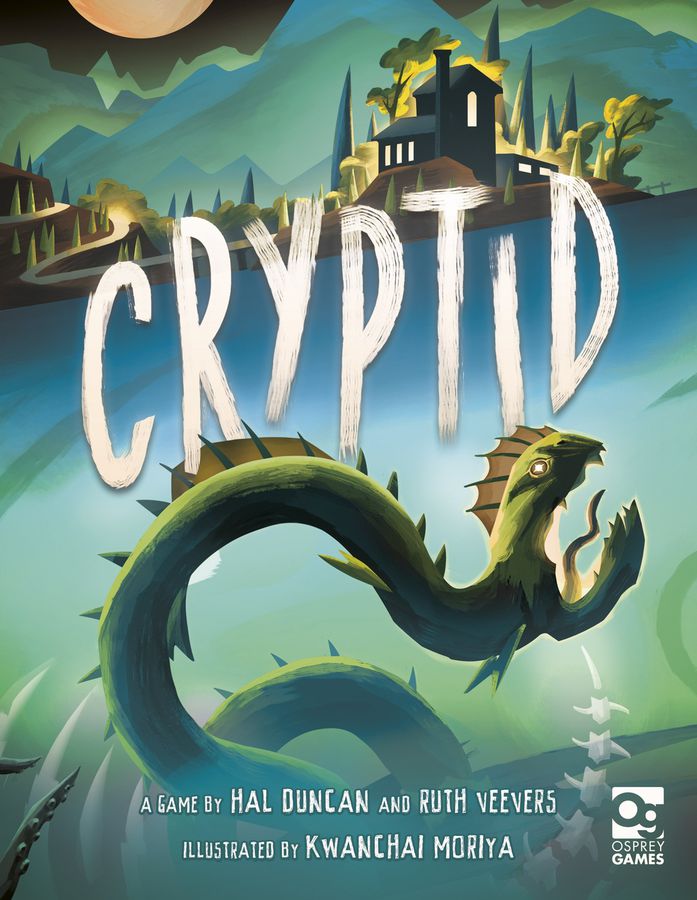 You've studied the footage, connected the dots, and gathered what meagre evidence you could. You're close – soon the whole world will know the truth behind the Cryptid. A group of like-minded cryptozoologists have come together to finally uncover the elusive creature, but the glory of discovery is too rich to share. Without giving away some of what you know you will never succeed in locating the beast, but reveal too much and your name will be long forgotten!
x Players
xx – xx Minutes
Ages 14+