The Orzhov Syndicate is a Guild that promotes wealth and order, and sees the world in black and white. Come learn about them today and see how their rigid order can benefit Ravnica, and more importantly…you.
Orzhov is a guild based around the acquisition of wealth and power and structure. Maintaining the outward appearance of a religious organization, while inwardly clutching on to a strict hierarchy and the "comfort" it provides, the Orzhov Syndicate understands that wealth is power, and power only comes from stability.
Of course they're ruled by a council known as the Obzedat, who are a bunch of undead oligarchs, so, they might have some confirmation bias working for them. Especially since the hierarchy is rife with corruption–you know the old saying about power.
However, the Syndicate does serve Order. After all, you have to have Order in order to exploit it–and being a wealthy and powerful guild tends to attract all types, even meddling do-gooders who believe that the more power you have the more good you can do. Some of them even redistribute the wealth they acquire to the poor and downtrodden, which is nominally what the Syndicate is meant to do, but such stories are probably just wishful thinking.
After all, anyone caught doing that would surely risk the wrath of the Obzedat.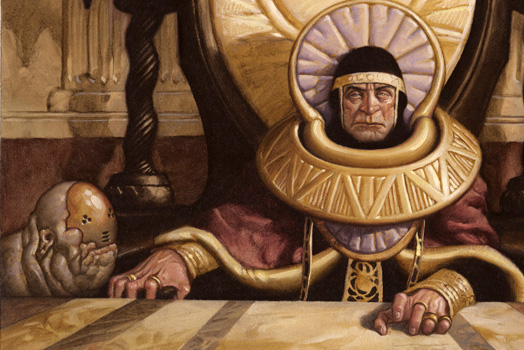 This is definitely a Guild for Lawful Evil types–or for people who enjoy bending the rules and trying to do good. It's an interesting world of black and white–which coincidentally are the colors that Orzhov represents in Magic. You'll find undead oligarchs and vampires drawn to maintaining an order where they're at the top, alongside devout Clerics who want to protect their homes and families and flocks.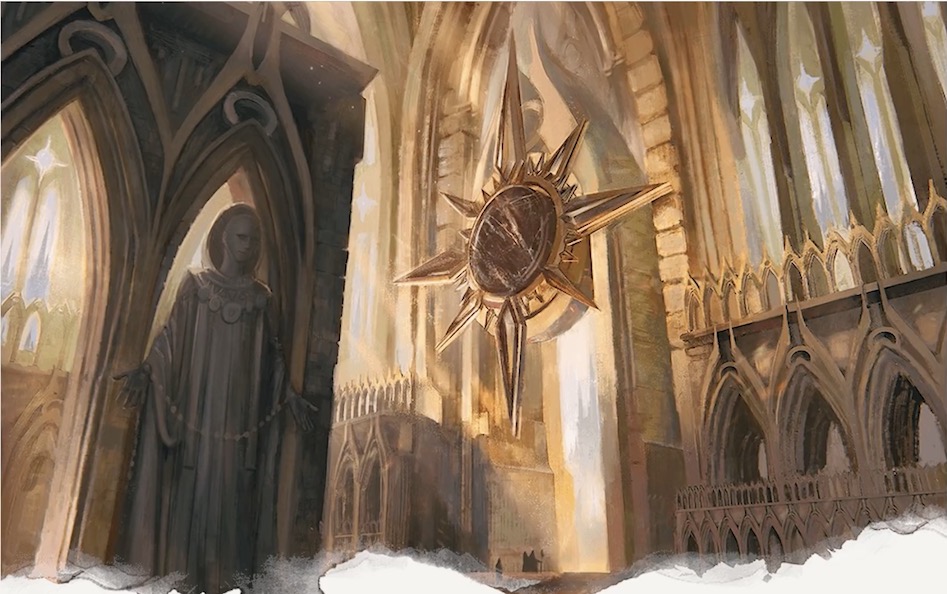 And religious iconography is a big part of the organization. There are beautiful basilicas throughout Ravnica, which make for excellent bases of operations or adventure locations. The Orzhov Syndicate is all about wealth, but starting characters, as well you know, have none. And this is incredibly true for an Orzhov player.
As an Orzhov Representative, you'll have to start at the bottom of the guild–whatever wealth you might have had before you joined up, all that matters is what you can prove you're worth. To this end, you'll be skilled with Intimidation and Religion, as well as two languages of your choice. But more important is your ability to Leverage the connections of the Guild and get small things done from Orzhov's many debtors. You might get a message carried from one place to another, secure a carriage ride, or have someone cover up a crime scene–as long as your demands are reasonable, people know better than to cross an Orzhov.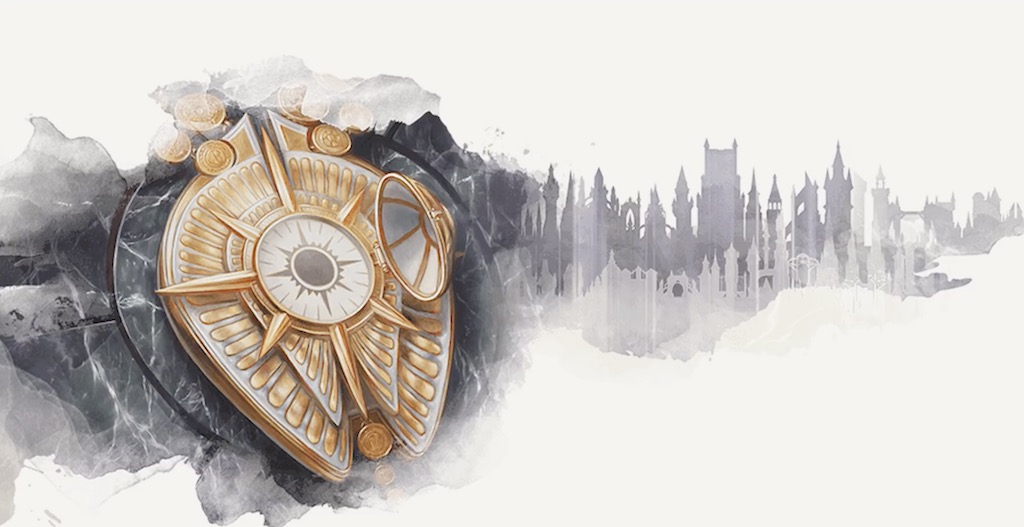 As you rank up in the Guild, your influence grows. As a Syndic step up from a Borrower (which is most people), your life will mostly be about performing favors for the people above you. Everything from minor tasks like those outlined above, to going on small, low-level missions for those more powerful–not necessarily for extra reward, just because that's what you're asked to do.
Do it well enough and often enough though, and you might become an Orzhov Knight which means you'll have a title that is suitably gothic. You might be a Knight of Penance or a Knight of Redemption, for instance. Here's where you gain access to the Orzhov Charm, which lets you cast bestow curse, fear, or, when a creature drops to 0 hit points within 30 feet of you, you can use your reaction to have the be at 1 hit point instead.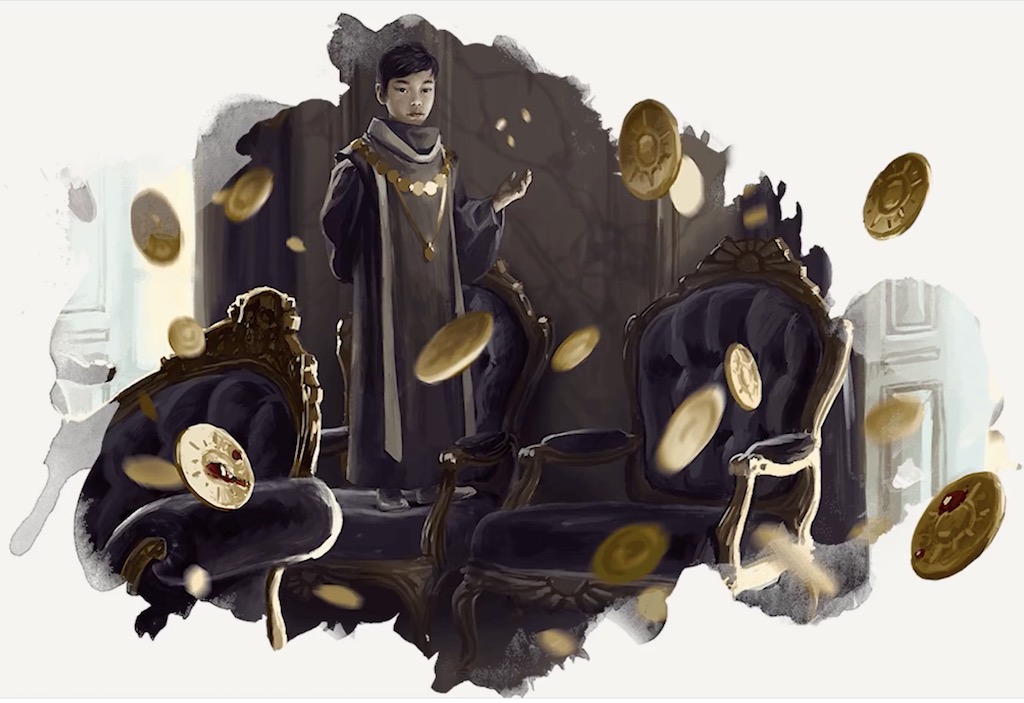 This is where you'll get into the darker side of the Orzhov as well. This is where you gain access to the Thrulls.
Thrulls are creatures created when the Orzhov rips a soul from its body to create a spirit. The remains go to Orzhov fleshmages, which is never a name you want to hear, and they in turn liquefy the corpse and transform it into a thrull. An obedient servant that functions as a messenger, laborer, beast of burden, or conspicuous consumption accessory for the wealthy. These are oft remnants of people who owe a great deal of money to the Orzhov and have found at last a way to work off their debt beyond death.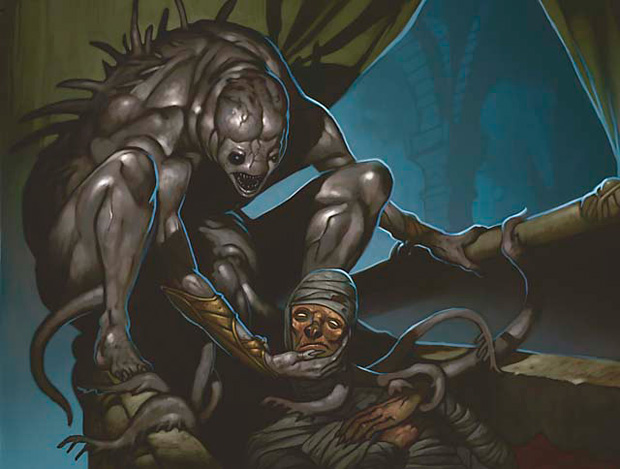 Finally the rank of Ministrant is the highest rank someone can get to without being born Orzhov. This allows you to maintain a wealthy lifestyle free of charge, you have command of a staff of knights and syndics, and can call on the forces of the Orzhov to perform any tasks you're given by the Pontiff above you.
Pontiff is a rank reserved for the Family, which cements the idea of the Orzhov as an organized crime syndicate. These are in charge of communing with the Ghost Council and can basically get away with whatever they want, so long as they do not attract the attention of the Obzedat, or ever fail them. After all, new Thrulls can be hard to come by sometimes.
And when dealing with the powerful figures of the Orzhov beware, many of the power players in Orzhov have been around longer than your family has been alive.
That's it for now folks, and as always, Happy Adventuring!