The last we saw John Wick he had just begun to run after killing a member of the High Table on Continental Hotel grounds – becoming Excommunicado. The new movie picks up right where Chapter 2 left off – and Wick is searching out any support he can get in his fight out of New York City.

The first trailer is here and it is glorious.
Motorcyclists with Samurai swords, knife throwing, Asia Kate Dillon looking badass, cool looking sets, a fight with Mark Dacascos that involve illusions, killing people with books, ballerinas (?), a chase on horseback, treks in the desert, dogs taking out tough guys in tandem, and very big guns. Yep, it's definitely a John Wick movie. I'm buying my ticket as soon as possible.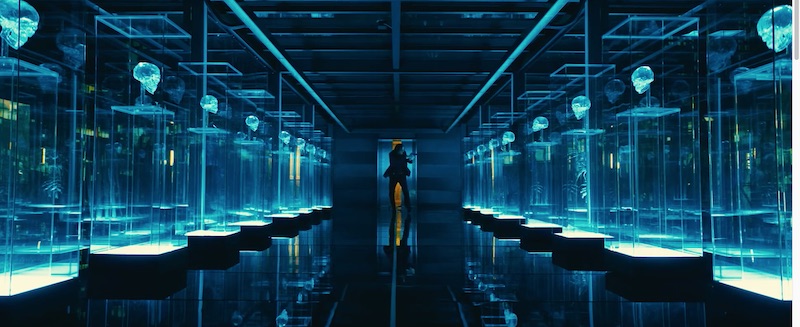 The cast in chapter 3 includes some familiar faces with the addition of Anjelica Huston, Asia Kate Dillon, Halle Berry, Hiroyuki Sanada, John Mantzoukas, Mark Dacascos (Brotherhood Of The Wolf), Yayan Ruhian (The Raid series), Cecep Arif Rahman (The Raid 2), Tiger Hu Chen (long time stunt performer – The Matrix trilogy & Crouching Tiger, Hidden Dragon), and a giant number of stunt performers.
This may not be the last movie we see in the Wick Universe. In a recent interview with EW director Chad Stahelski (who is also producing the TV series) is up for making as many as he can get funding for:
I enjoy making these movies because there's no limit," said Stahelski. "We create our own mythology, and we have a studio that both stays out of our way and supports us on the wacky decisions. If people go see the movie, and it makes money, and they came back to us, Keanu and I have ideas for days. I could live here for the rest of my career. If people like it and want to watch more, I could think of way worse ways to spend your career. But, you know, we're in the entertainment business. We'll let the audience figure that out.
If they keep being able to build casts and gather teams of stunt performers like they have for the first three movies, I'll keep paying to see them in the theater.
John Wick: Chapter Three hits theaters May 17th.