This classic space combat wargame gets pulled out of the 70's with a fresh coast of paint and a nice simplified rulebook.
Triplanetary was originally released in 1973 and was part of the genre of wargames that were very popular at the time, featuring hex grid movement, unit tokens and damage charts. What made Triplanetary stand out was the setting. While there were plenty of games that took place on land, sea, or even air, there were far fewer games which took place in space. This alone added a lot of fun options to the gameplay.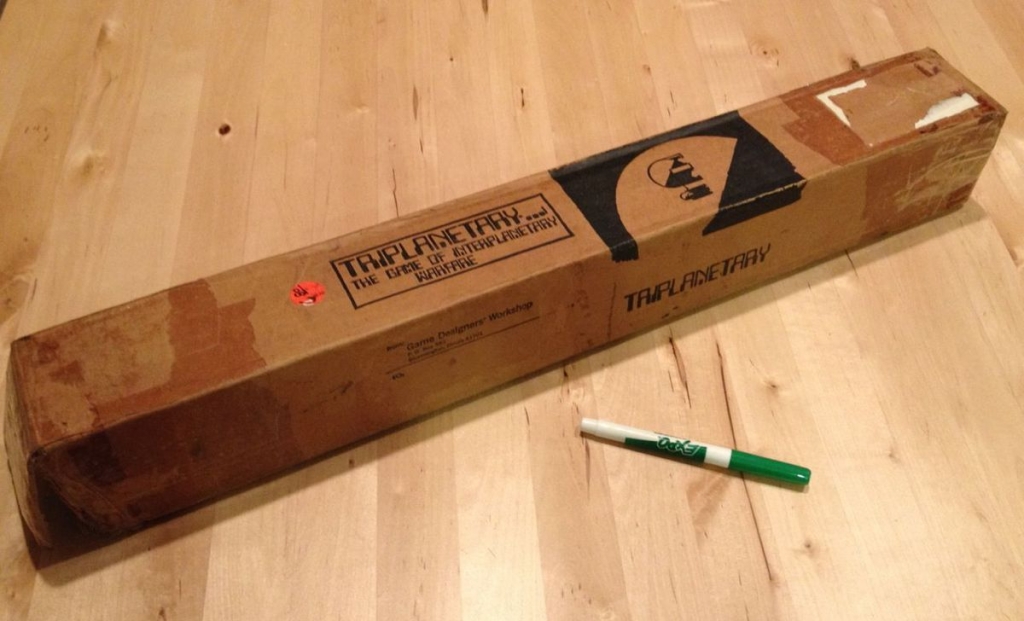 The 1973 original came in a cardboard tube. So that's fun.
Recently (I can't say "this year" anymore), Steve Jackson Games reprinted the game with some updated components and just ironed out a few details and balance changes. Steve himself has stated this game was a personal favorite of his so he wanted to get the rights to bring it back. And when you have a game company named after you, that's something you can do!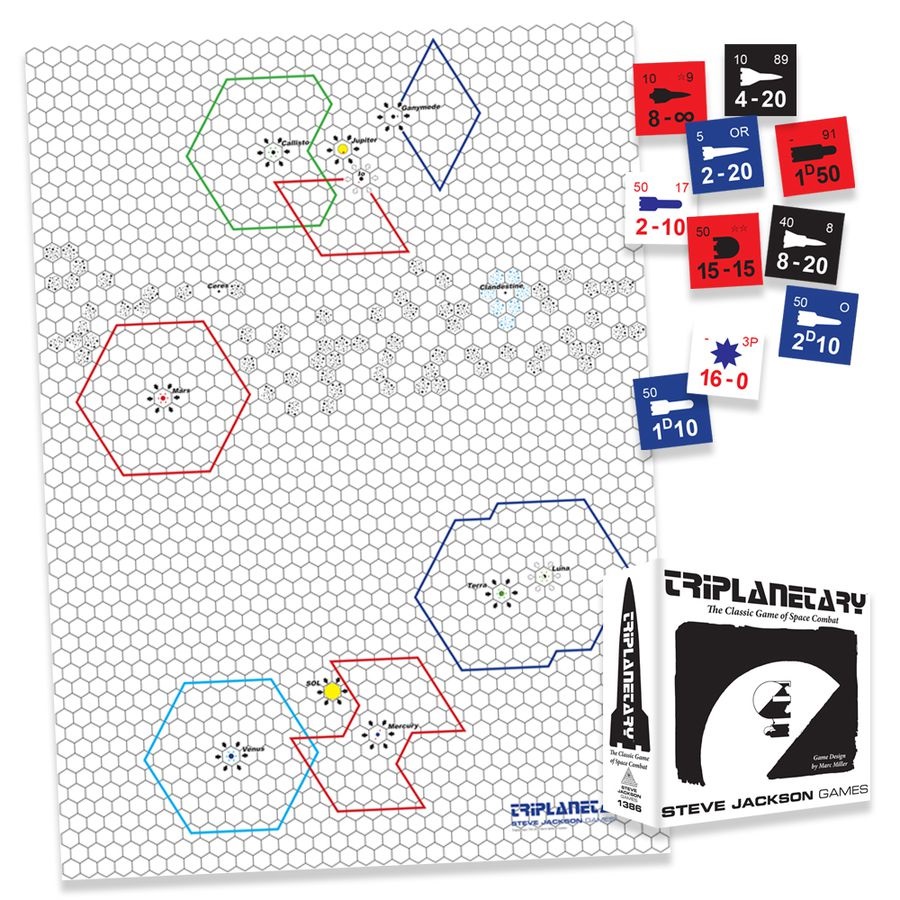 Welcome to the 70s, hexgrids, and chits abound.
Triplanetary, like many wargames is as much a game as, say, Dungeons and Dragons. It's more of a group of rules who can use to play your own games. There's no set gameplay setup and victory condition. The game comes with plenty of scenarios to play through, but there's nothing stopping you from making up your own. The rules they do give you tell you how to build a fleet, how to move and attack, and the like.
Movement is about as simple as it gets. You start not moving at all. You spend fuel and pick a direction to move in that direction. Then, because it's space, you keep moving that direction until you spend more fuel to turn, speed up, or slow down. Or ram into someone or something, which there are also rules for. The added complication comes from utilizing gravity wells to your advantage.

Dotted lines would be your unaltered route. The solid lines are your actual, gravity-affected route.
One weak gravity hex can be ignored per movement (as in the example above).
Any gravity hexes you passed through on your previous turn, moves your destination hex one space in the direction of the arrow. It's such a simple and elegant solution to what could have been a very complicated system.
Combat is where things can get a little more complicated. While the core mechanics are dead simple (strength comparisons referenced on a chart), things can get more complicated when having to determine range and relative velocity between ships, which directly affect the combat odds. Still, while terms like 'relative velocity' sound scary, it's really not very difficult once you get the hang of it. There is alos ordinence like mines, torpedoes, and nukes, in case a standard gun won't do the trick.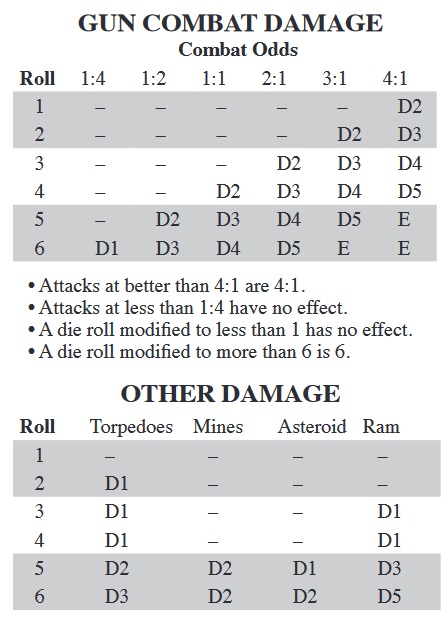 As we mentioned earlier, there's no set win condition in Triplanetary. It's up to the players to determine what their goals will be. Some involve shipping cargo, racing around the solar system, hunting pirates and aliens, or just blasting the heck out of each other.
There are also rules for running an entire campaign and for using advanced combat rules, if that's more your flavor. Overall, Triplanetary offers the complexity of an SPI-like wargame without needing entire booklets of logistical data.
Plus, space is cooler than historical combat. Fight me on this.
From Steve Jackson Games

Triplanetary –

$49.95

– Available Now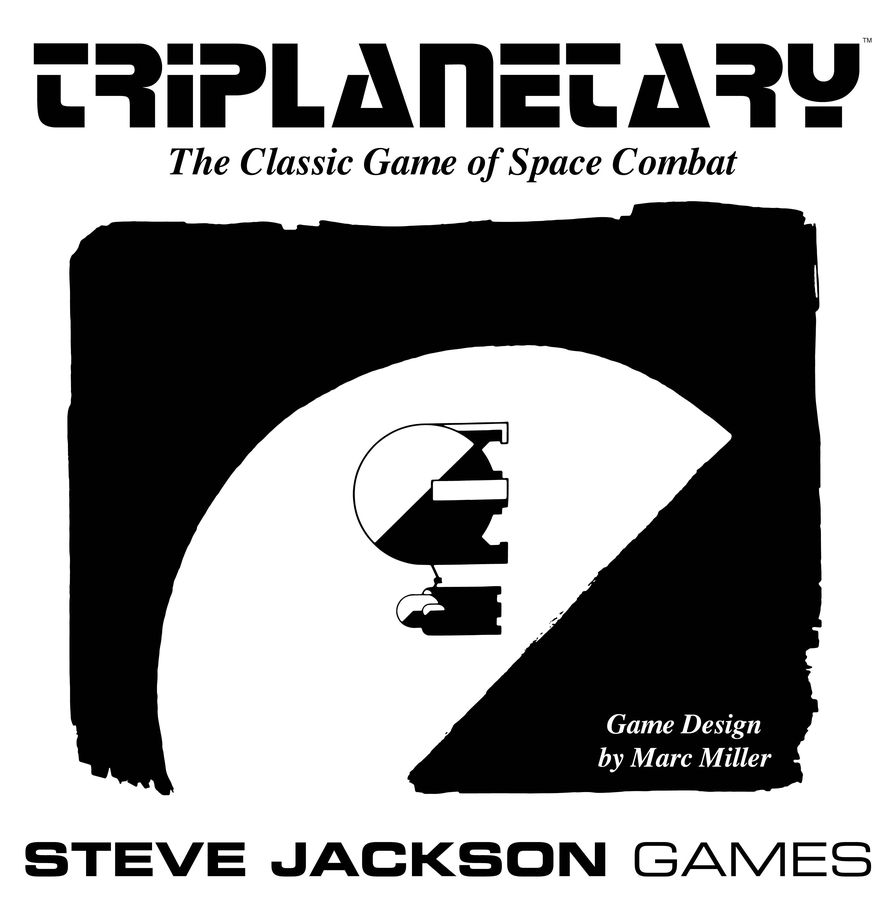 Triplanetary depicts ship-to-ship space combat in the Solar System using a vector movement system. It was designed by Marc "Traveller" Miller and first released in 1973. A second edition was released in 1981, but it's been out of print since then.

Now, this long-lost game returns with a larger map and 5/8″ counters! The new edition contains an alternative combat system for those who like more detailed space warfare, but the original rules are the default and play just as well as they did in 1973.

Triplanetary is fun to play solo, and has scenarios for two, three, and four+ players. The quick, intuitive movement and combat rules are unchanged. All the scenarios from both editions have been collected, and new campaign rules added. This edition is lightly edited by Steve Jackson, who has been a Triplanetary fan since his college days.
1 – 3 Players
45 Minutes
Ages 12+