Come take a look at the newest Adventure Path due out for Pathfinder. This one doesn't come out until February, so get ready for a look into the future itself with the ominously named first chapter of The Tyrant's Path: The Dead Roads.
That's right friends, the latest Adventure Path for Pathfinder is around the corner. This one, entitled the Tyrant's Grasp, looks to take players into Undiscovered Country, but in the Shakespearean sense, not the Star Trek sense. I mean, this adventure path seems actually, y'know, good, so.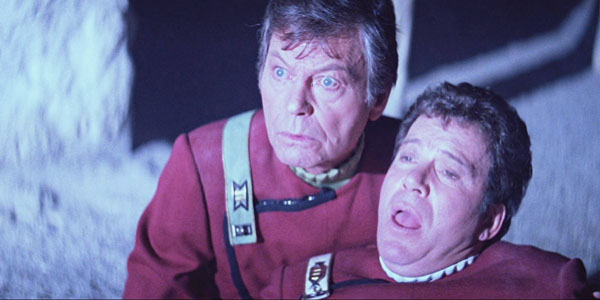 But disses on the odd numbered Star Trek films aside, the Dead Roads is aptly named–it's a campaign that starts with the adventurers caught up in one of the lands of the dead. Though, in an interesting wrinkle, their characters have found their way through to the afterlife without themselves having died. How will they end up back in the land of the living? And what a fine kettle of fish for a bunch of first level characters to find themselves in.
via Paizo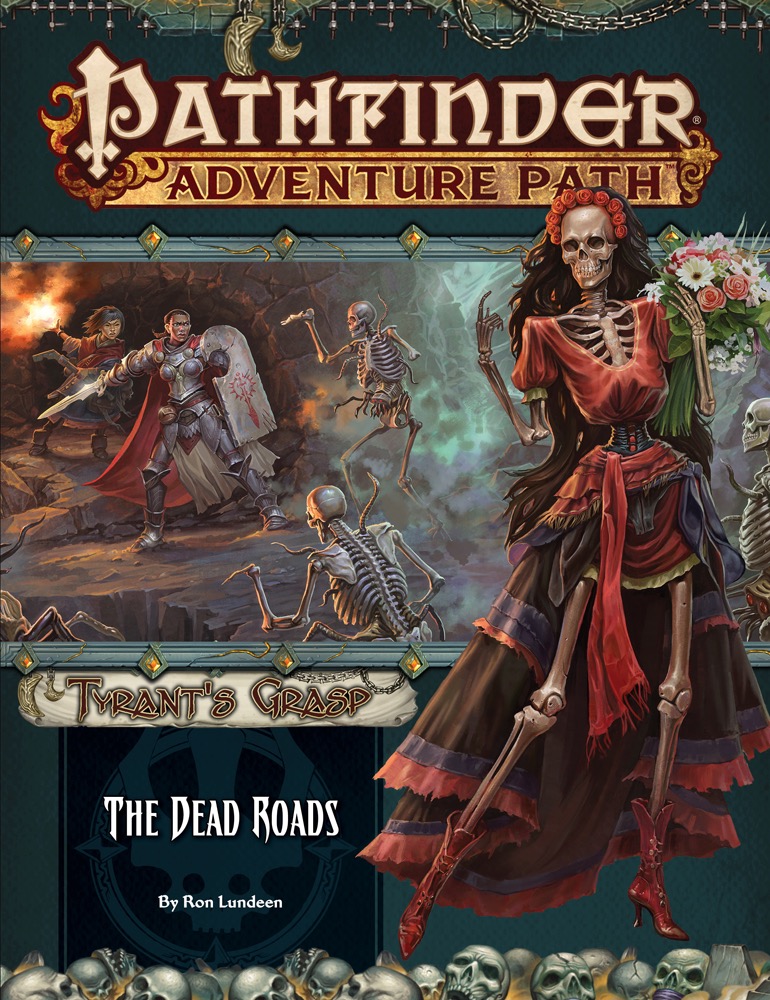 An unknown cataclysm thrusts the heroes into the Boneyard, where souls are judged after death… but the heroes aren't dead! Trapped in a tomb that isn't their own, they must use their wits and might to escape. The grim and otherworldly psychopomps who serve as the shepherds of souls are divided on what to do with these unexplained arrivals. The heroes must negotiate treacherous psychopomp politics and journey through a landscape of gloom and nightmare before walking the Dead Roads that can lead them home!
This volume of Pathfinder Adventure Path launches the Tyrant's Grasp Adventure Path and includes:
"The Dead Roads," a Pathfinder RPG adventure for 1st-level characters, by Ron Lundeen.
Tips, tools, and tricks drawn from the Boneyard and its grim denizens, by Matt Morris.
An exploration of races inevitably linked to death, including dhampirs, duskwalkers, mortics, and shabtis, by Mikhail Rekun.
An extensive timeline of the events leading up to the Tyrant's Grasp Adventure Path, and insight into the true nature of the Whispering Tyrant's new weapon, by Crystal Frasier.
A bestiary of monsters drawn from the lands and lore of the dead, including a skeletal tree that protects the spirits of the dead, a voracious extraplanar parasite, a leader among the malicious tooth fairies, and people who straddle the line between the living and the dead, by Ron Lundeen, Kyle T. Raes, and Mike Welham.
Here's hoping your soul weighs less than a feather–happy adventuring!