Fog of Love got me into a great new relationship which has been going strong for many years. But now I'm thinking of getting a Ferrari and some plastic surgery.
Fog of Love is a fantastic game which is really hard to pin down exactly. It's a game which has 2 players thrown into a romantic comedy where they will have to overcome the sort of situations which often plague the characters in those films. From a gameplay standpoint it has resource management and hand management mechanics, but the real gameplay comes from the roleplaying that is highly encouraged throughout the game.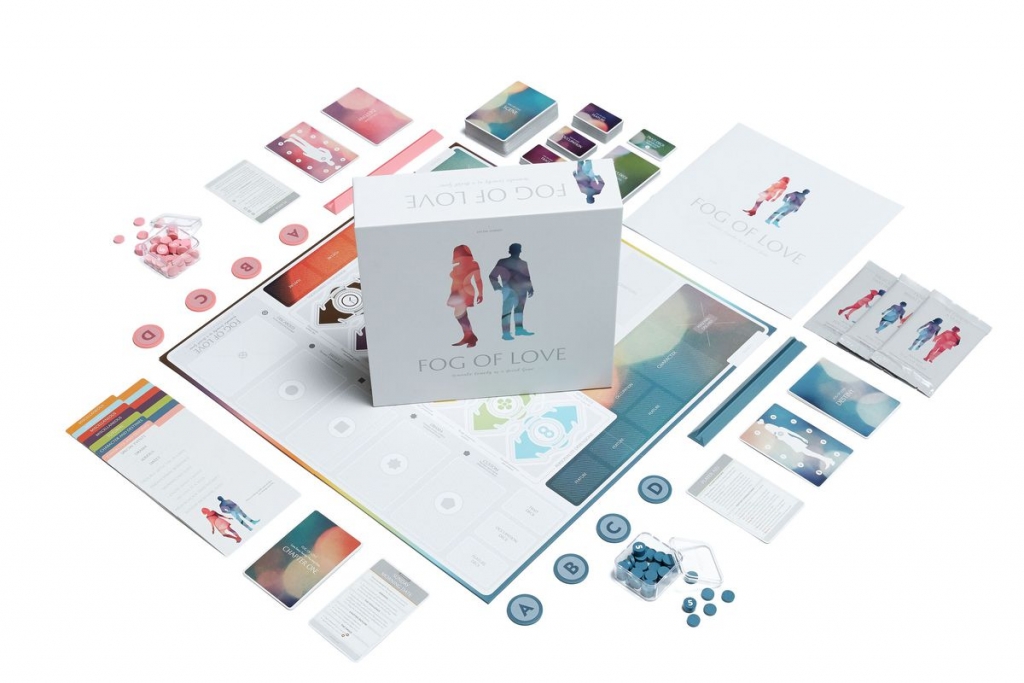 Throughout the game the players will encounter different scenarios, such as deciding where to go on a first date. Depending on the choices the players make during these scenarios they will gain or lose Satisfaction, as well one of the 6 Personality Dimensions, such as Discipline, Curiosity or Sensitivity. All of these aspects will factor into each players final Destiny, and if they found what they are looking for in the relationship.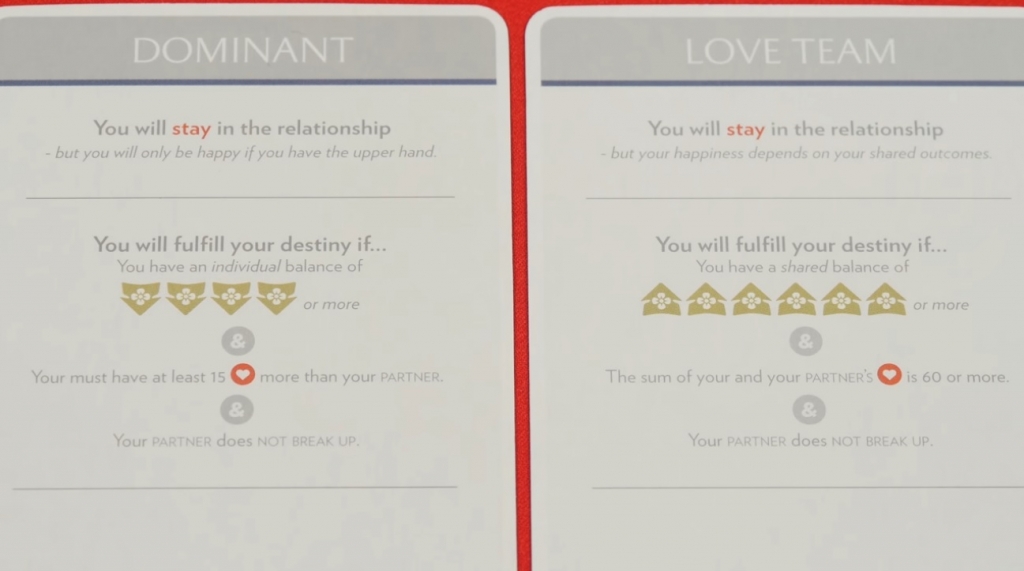 But we're not here to talk about Fog of Love. We're here to talk about its sequel, Midlife Crisis!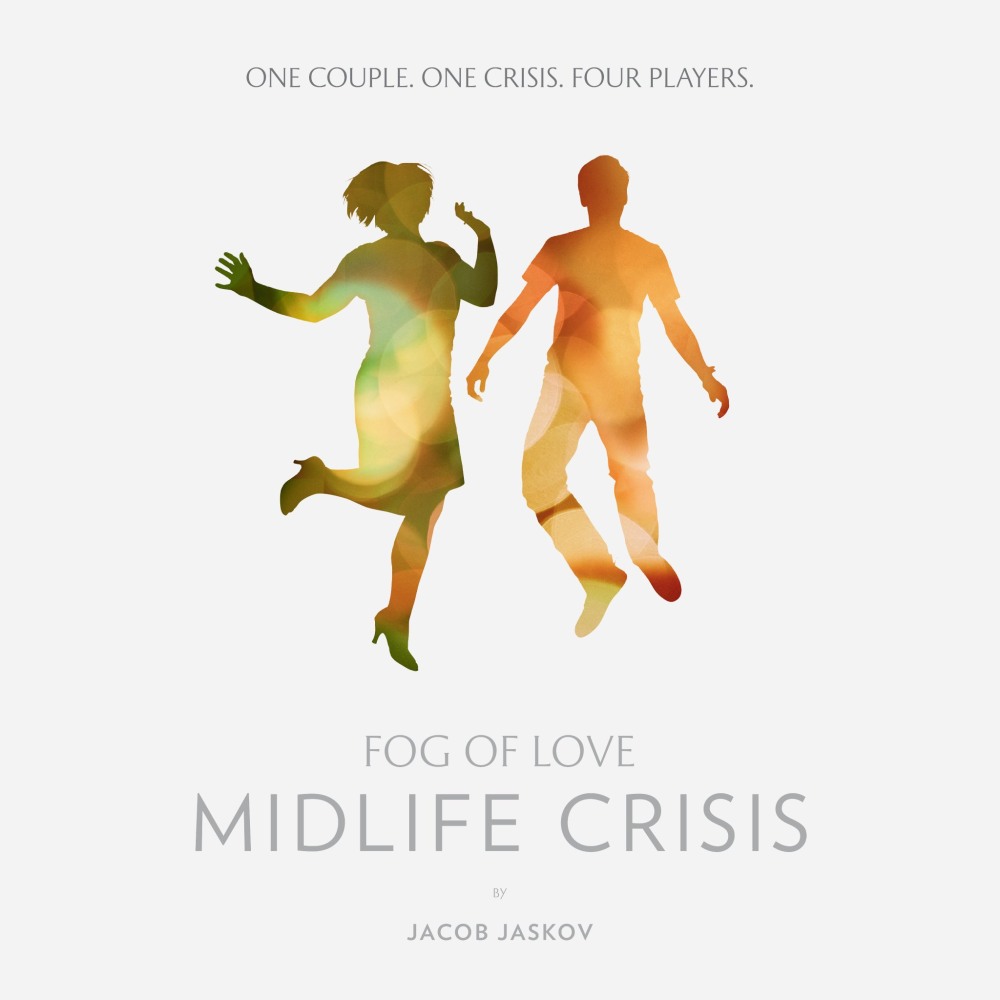 Only just announced very recently, there is not a ton of information out about the game. But what we do know is that the game will be playable for 4 players, where each character is controlled by 2 players, trying to steer them through the dreaded midlife crisis. The players will control the characters inner voice, trying to balance their character's goals and dreams. But, as with all of us, sometimes our inner voices don't always agree or even know what the others want.
The game will play out over several scenes where players will make decisions for their characters. If the right choices are made, the characters' relationship will flourish. If not, well, who knows? As with Fog of Love, each player is working towards their Destiny to determine how their story ends. The first prototype of the game will be available at Fastaval, in Denmark in April 2019.

This sequel comes on the heels of a Fog of Love expansion which added and changed the art and text within the game to be more inclusive for the LGBTQ community. The expansion altered some in-game text and a few of the contexts of some scenarios to be fitting to any relationship.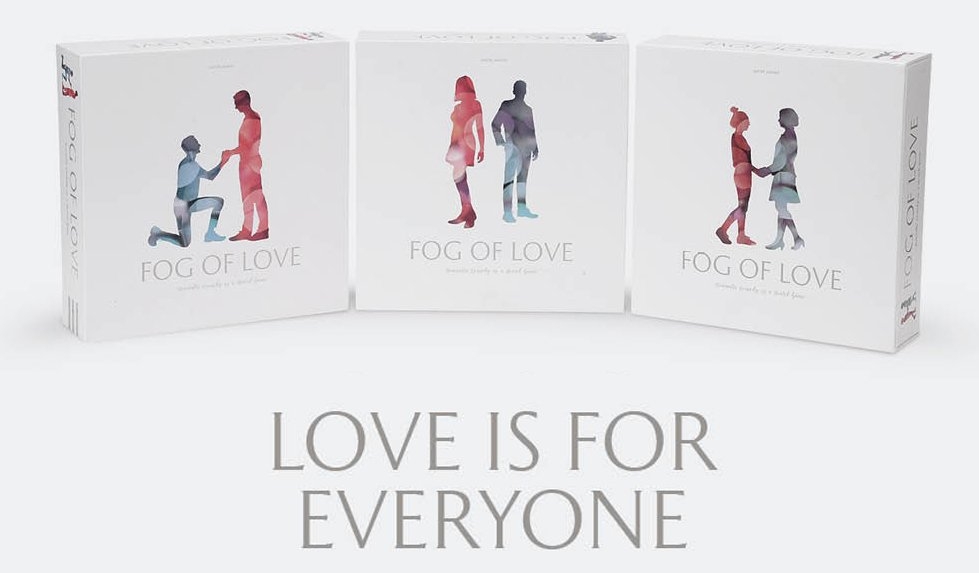 With the popularity of Fog of Love, expect to see Midlife Crisis on your feed a lot in the coming months. I don't know about you, but I'm excited!
Thanks for reading!