Let's take a look at the new Rebel Specialists.
Legion has been getting a good deal of love lately with the announcement of the new TX-225 and X-34 expansions. Today FFG also put out the full spoiler for the new Rebel Specialist expansion. This is a box I've been waiting for since the game first came out as it allows us to field generic commanders and gives extra customization to infantry units. Lets take a look at what we are getting.
New Leaders
The Rebel Officer is a cheap generic leader for the Rebel forces. He gives some buffs to friendly troopers with Take Cover 1 and Inspire. He can plunk out a little damage but they are primarily a support unit. The main draw of the Officer is that they are only 50 points. That clocks in at 40 points less then Leia, the cheapest current officer. 40 points can go a long way in Legion, as that is enough for a basic unit of Rebel Troopers, or could let you squeeze in an extra sniper team. Rebel Officers also let you build you own background for your army without needing to tie it one of the main heroes, which is a draw for many.
Command Cards
The Officer also gives you access to three new command cards, adding to his draw.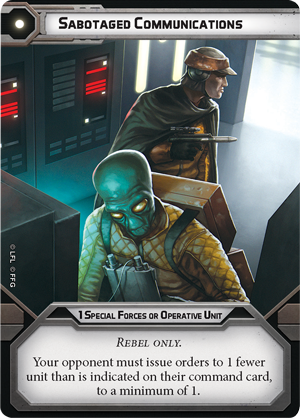 Sabotaged Communications is a nice little 1 pip card. It's not super powerful, but can mess with enemy plans a bit. One pip cards are always nice on their own and its better than the basic option.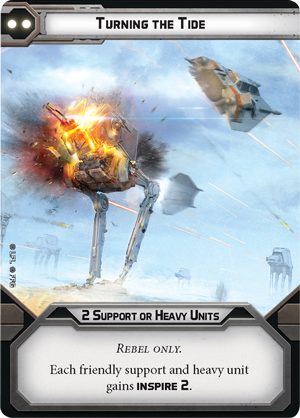 Turning the tide is a really solid 2 pip card in my eyes. Not only does it let you order two of your support or heavy units, but it gives all your support and heavy units Inspire 2. With the right build this card can be used to rally you are when its on the point of panic. I think its going to go well with the new X-34 Speeder since it is a cheaper heavy option. It can also be used with 1.4 FD Laser Cannon Teams to bolster your defensive line.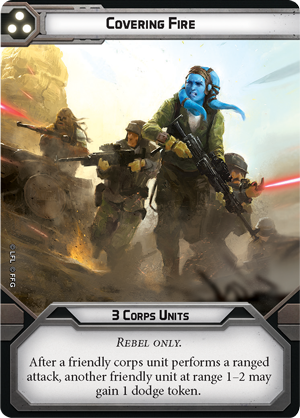 Rebel's love their dodge tokens and Covering Fire helps you get more of those. It's a three pip card, so slow, but between it, and the Officer's take cover you can be handing out dodge tokens like candy. Keeping your models alive always helps you win.
Unit Upgrades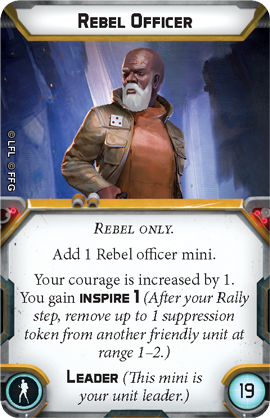 The Rebel Officer can also be used as a unit upgrade, filling the trooper slot in a Rebel or Fleet Trooper unit. At 19 points he's only 8-9 points more than the basic trooper and still gets a the unit's basic weapon and defense. For those extra few points you give the unit Inspire 1 which isn't bad. Since he's not unique you can load up on these guys. Between them, taking Rebel Officers as a leader and if you want, Leia, you can build an army that is pretty much immune to suppression and moral.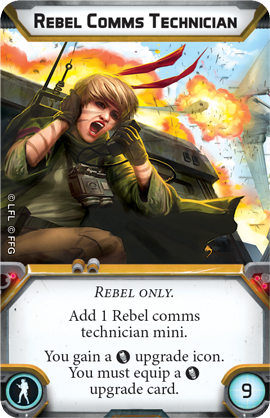 The 2nd trooper upgrade you can take is the Comms Technician. At 9 points they are cheaper than a basic trooper upgrade and give you a comms upgrade slot, the only catch being that you have to take one. You've got a few options to give her but for my money the best bet might be the new Comms Relay:
 At only 5 points this puts her 3-4 points over the basic trooper, and gives your unit extra flexibility. Not only can they extend the range of your officers commands, but they can make you more flexible, if you draw a Corps token but need a heavy you can pass the order along. It's a nice cheap touch.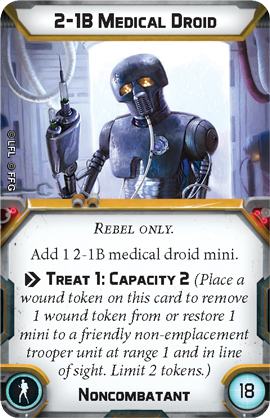 The 2-1B Medical Droid add some new mechanics to the game. They have the ability either remove a wound token or bring back a trooper mini from a friend unit, and can do this twice a game.  It's a cool ability but one I think will only be useful in some situations. At 18 points the Droid isn't cheap and it is burdened with the Noncombatant rule, which I assume means it can't fight or attack. It's almost twice the cost of your basic trooper model and doesn't add offensive to you list. Rather than healing two dead models, I'd rather just spend the points and have two extra models with me for the whole game. The Droid could prove it's worth if you use it to support a squad of Wookiees however. If you can bring back two of those 25 points and 3 wound models you'll end up way ahead. Commandos could also be nice targets.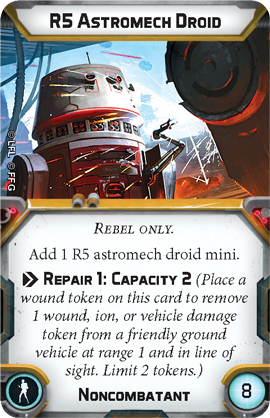 The R5 Astromech Droid works similarly to the 2-1B but I like it a lot better. First off it only costs 8 points, while it can't fight it is cheaper than a basic trooper. The big thing to me though is that not only can it heal wounds but it can pull off ion or vehicle damage cards. Either of those effects can render armored units next to useless without killing them. Being able to get them back in the fight is huge. I think that being able to pull off ion tokens at a key moment can easily win you games.
Final Thoughts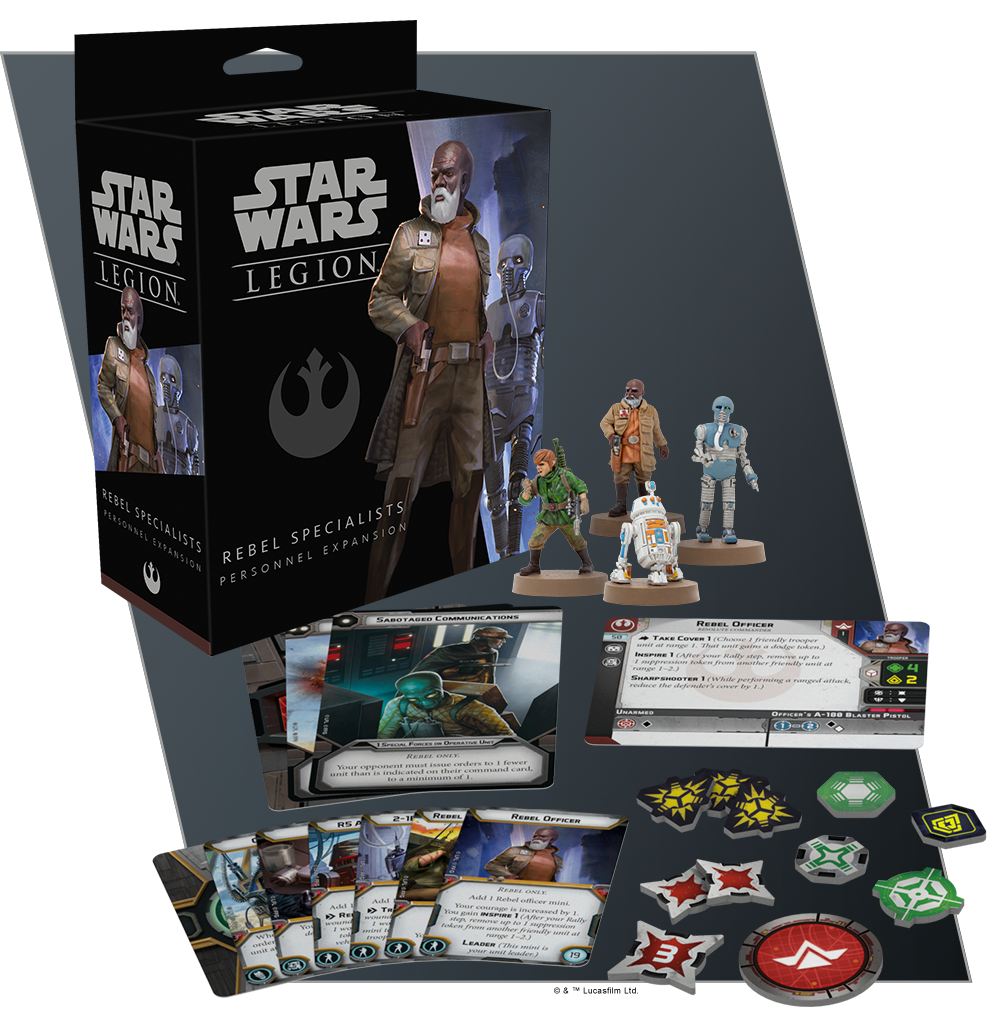 The new specialists add a lot of flavor and customization into Legion. Players now have a lot more options when build armies or Corps units. The new tricks and abilities are nice, but the variety is what makes me really happy. In particular the visual verity among infantry units should be greatly improved. the Specialists will lead to not just a more tactical game, but a better looking one.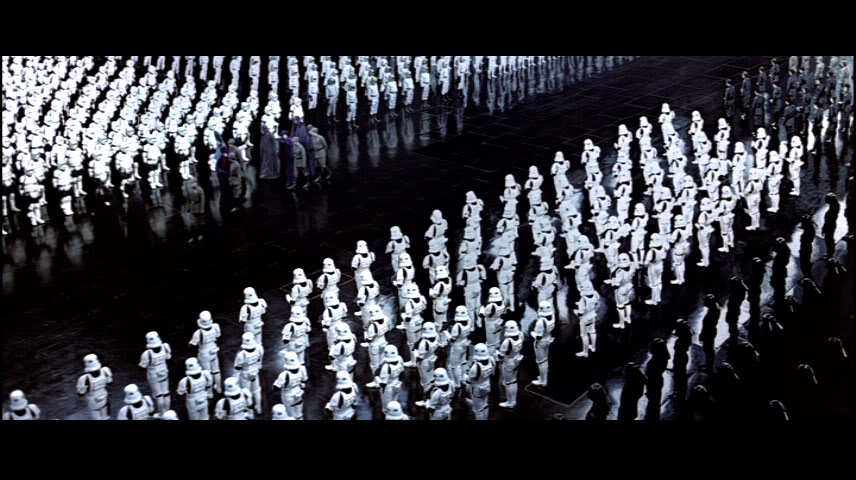 Let us know how you plan to use the Specialists down in the comments!