NECA adds the brash, heroic Space Marine from Aliens to their 7″ series – this time based on a nearly 30 year old Kenner action figure. Get ready for some nostalgia.
The second installment of the franchise brought a new class of human to the universe: the Space Marine. The late Al Matthews' performance of group leader Sgt. Apone has inspired countless characters and performances since Aliens came out in 1986. It became his best known role.
Kenner snagged the rights and released a line of 4.5 inch
Aliens
figs put out in the early 1990s that introduced new xenomorphs and brightly colored versions of the Space Marines to fight them – including a version of Apone. NECA has resurrected the line, upping the scale and the detail with modern techniques. These have a high level of articulation making them great figs to take out of the box and display, and great nostalgia pieces for collectors. The prices haven't been announced, but based on other releases I'm expecting $15-$25 for each.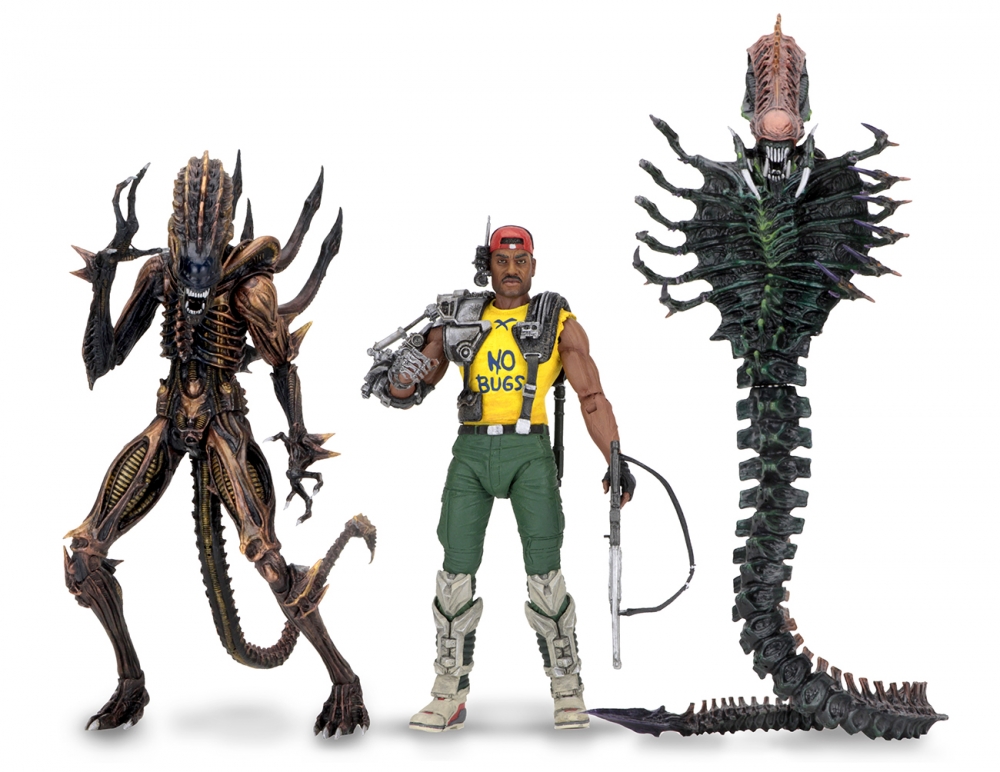 Aliens: Sgt. Apone, Scorpion & Snake Alien – Price TBA (expecting under $30/each)
Space Marine Sgt. Apone is 7" tall, fully articulated, and includes:

Bio-mechanical right arm
Heavy-duty grenades on his back
Rifle

The Scorpion Alien is over 9″ tall, and has over 30 points of articulation
The Snake Alien features a 12″ long bendable tail and ball-jointed fingers