Get an 360 degree build/play experience with this monstrous kit based on the new movie. This 20 inch tall kit has multiple zones and comes with a ton of new minifigs. Welcome to Apocalypseburg!

The town where Batman and Green Lantern fight crime, Lucy plans for an alien invasion, and Emmett serves up hot coffee for the whole crew. At 3,178 pieces it falls somewhere around the 10th largest kit the company has ever made (the top spot goes to the Taj Mahal at 5,922 pieces).
It hits store shelves on January 16 – a week from today.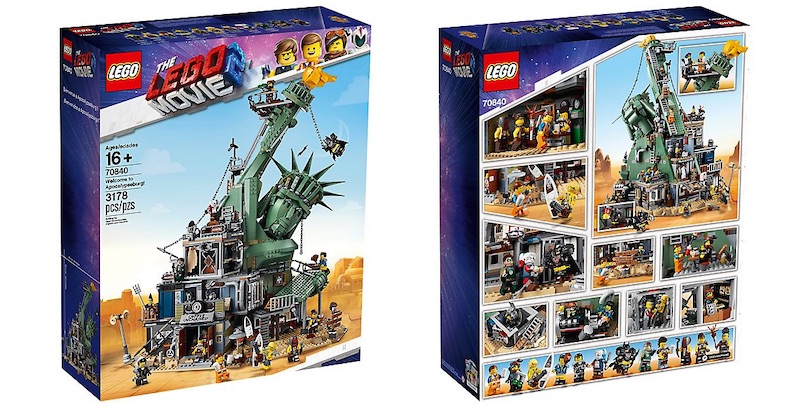 Welcome to Apocalypseburg! – $299.99
3178 Pieces
Completed kit is 20" (52cm) high, 19" (49cm) wide and 12" (33cm) deep
Includes 12 new for January 2019 minifigures with accessories
Is made up of modules that can be separated. Areas (each has its own accessories) include:

The Statue of Liberty, Coffee Unchained café, Scribble Cop's office, Armory, Barber's/tattoo parlor, Truck-shaped spa, Lucy's hideout, Fuse's workshop, Rooftop diner, Train-carriage-shaped gym