The Burning Man changed the life of The Dreamer, a young boy asleep in is mansion on Earth, as his fire took over London. His crew brings glowing eyes, claws, and nightmarish mouths.
This week, we're revealing that the Dreamer and his Nightmare crew have all grown up. It seems that Lord Chompy Bits' Earthside exploration into the minds of the weak-willed and fearful during the Homefront event has proven bountiful. With Lilith out of the picture and Meridion focused elsewhere, Nytemare is finally ready to have some real fun.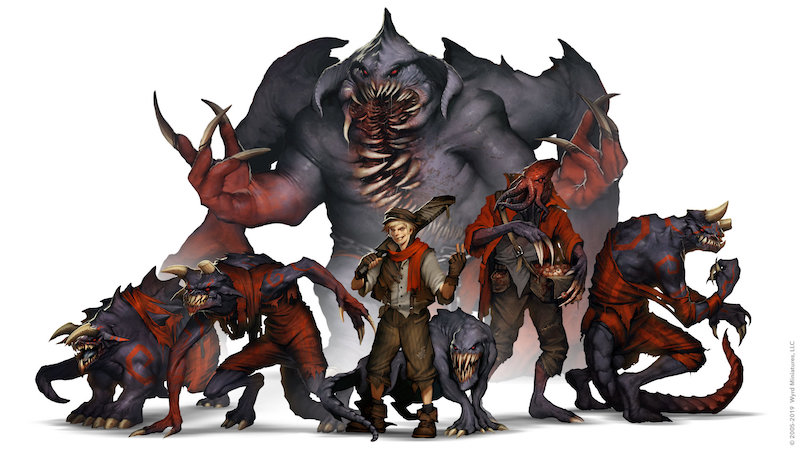 The Dreamer himself is a few years older and a few years wiser in Malifaux Third Edition. For years, he was safely tucked in his bed in his lofty mansion on Earth, but when the Burning Man came and brought with it a fire that engulfed all of London, his innocence was burned to ash as well. With the loss of his father, his dreams warped and became dark aspirations, and his imaginary friends have changed alongside his new ambitions. All boys grow up, but only one has a hungry Tyrant at his bedside.
Check out the gallery below to see the new models for the Nightmare crew. Speaking of growth spurts… Jeepers, Coppelius, have you been working out? What's in those eyeballs?