All is not as it seems on the Forge Infernus. Chaos is ever full of treachery, as today's tale from Vigilus illustrates.
Well, technically it's a tale from Nemendghast, a fallen chaos world at the edge of the Vigilus system, where the planet has been conquered and turned into an infernal forge in the service of Abaddon. But that's hard to fit into a headline. At any rate, today's story takes us once more to the Forge Infernus where we find out that not all is as it seems in Chaos' house.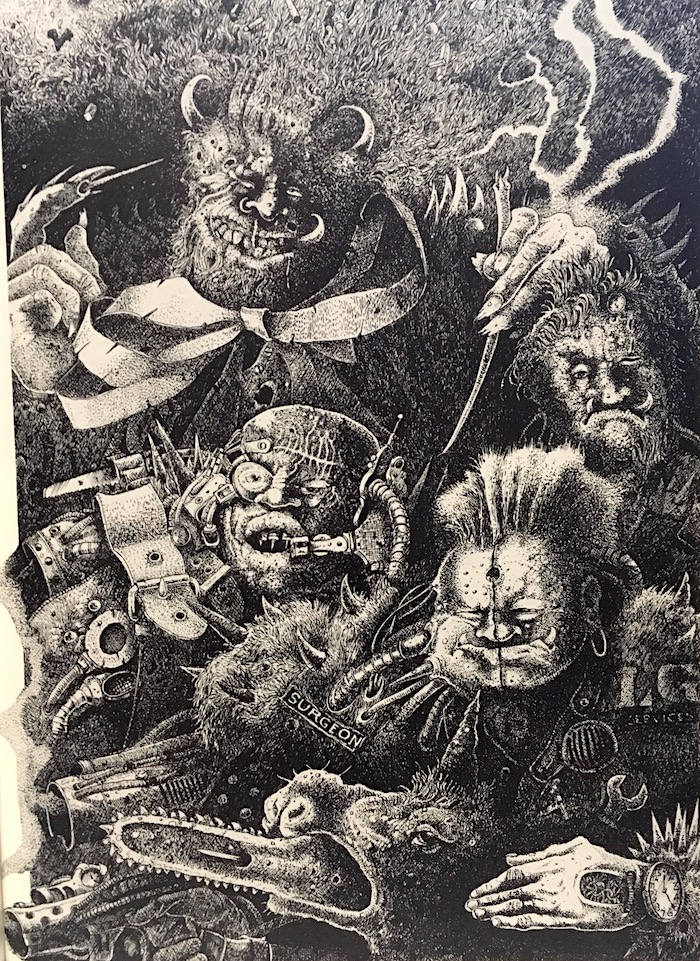 There's in-fighting at work as the story follows a very bad day in the life of a Warpsmith. And one personally chosen by Abaddon to run the world, no less–all is going smooth until the new Chaos character, Master of Possession Vorash Soulflayer, shows up to corrupt the mechanical works and turn instead to possession of the flesh.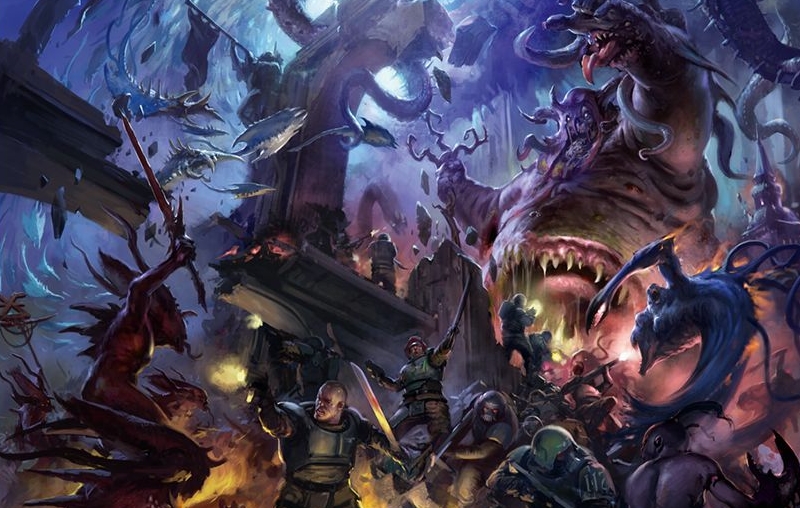 Merging mortals with empyreal beings, the Master of Possessions stages a coup–which is the interesting part of the story. Is there dissension in the Black Legion? And if so, will we be seeing these Daemonkin push against Abaddon's new plans?
Either way, things certainly don't look good for Vigilus. And this story does seem to cement Shadowspear as the doomed Vanguard mission to Nemendghast that cripples the Forge Infernus and buys beleaguered Vigilus some time. My guess is that means Vigilus 2 comes later this year–but then again, that countdown to Abaddon is coming to a close…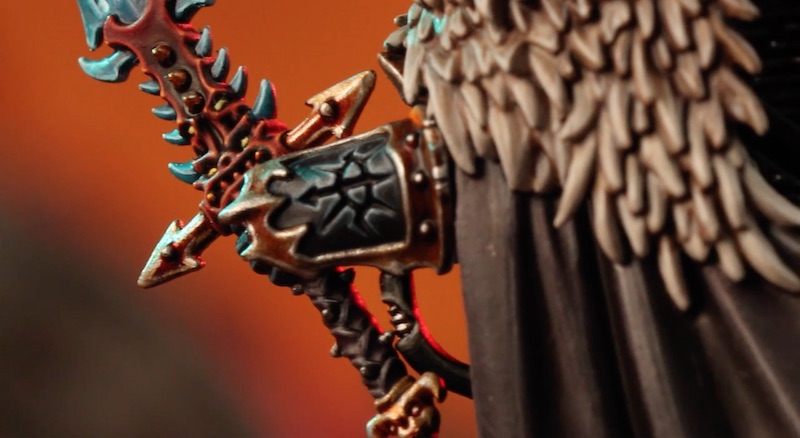 Either way, there's only a week left before the world of Vigilus will belong to the Warmaster–so be sure and stay tuned to find out exactly how this latest attack will go. Could be big–maybe the 14th Black Crusade is starting up right here. But I imagine PriMarneus will do a good job of cleaning house. It'd be hard to set up an awesome new character and not have them shine in a new battle.