40K: Feast Your Eyes On Warhammer Horror, If You Dare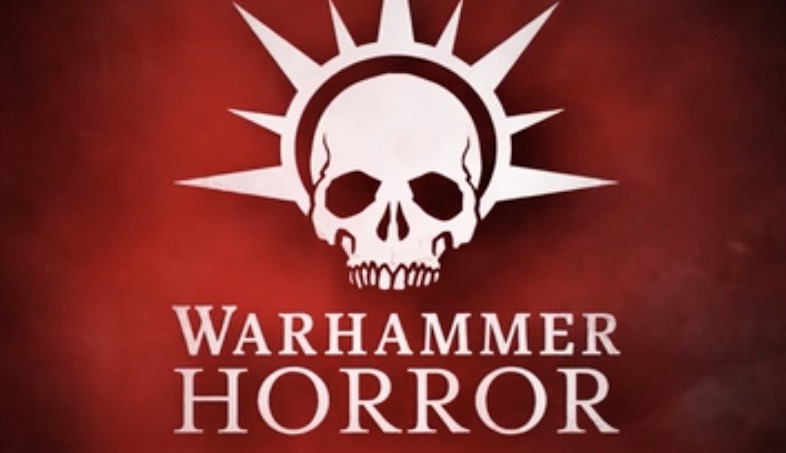 Warhammer's respective worlds are home to some terrifying creatures–dark twisted horrors that can spit acid, devour brains to steal memories, and are nigh-unkillable. And that's the good guys. Come see what spine chilling terror awaits in the Warhammer Horror range.
Now that Warhammer Adventures is beginning to roll out, with its titles aimed at young heroes exploring the grim darkness of the distant future and/or mortal realms, there's another range coming up behind it. Warhammer Horror promises to explore the darker regions of the world, which probably means more blood and skulls–and that's saying something. We've got a look for you at the first three titles launching as part of it, so scroll on…if you dare.
via Warhammer Community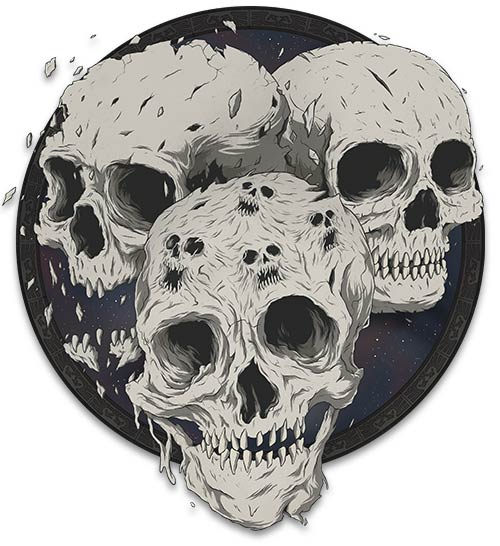 Warhammer Horror is a new range of audio dramas, books, and epubs that collect the darkness, madness, and terror of the worlds of Warhammer into a series for any fan of horror. There are three titles coming out at launch: a short-story anthology called Maledictions, then Perdition's Flame and audio drama, and something called a portmanteau novel entitled The Wicked and the Damned.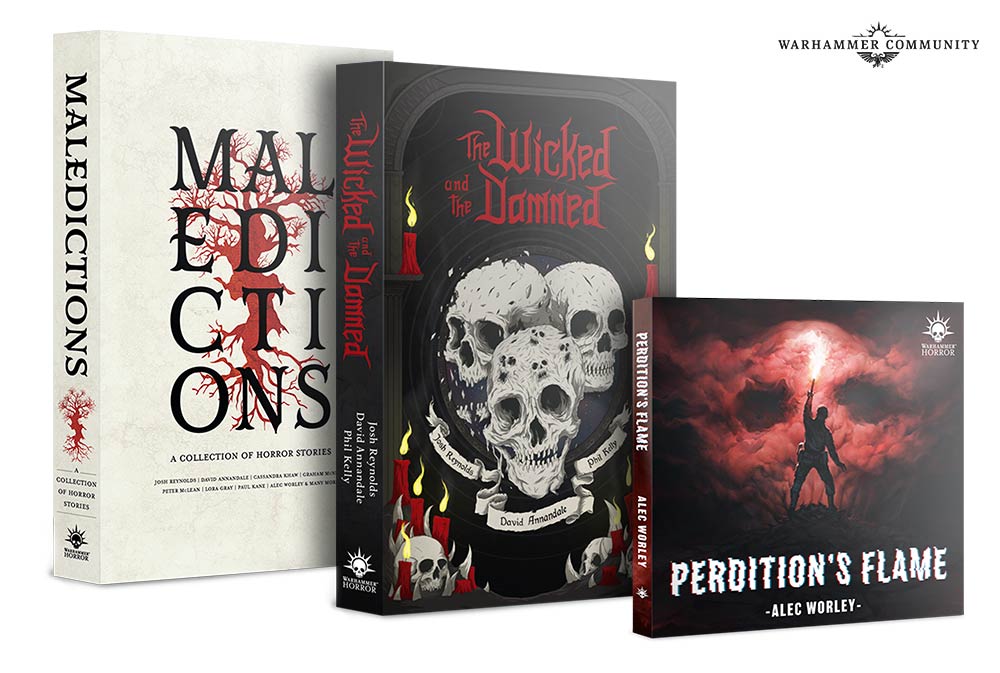 What is a portmanteau novel? If I had to guess, I'd say it was a book that, like many Chaos books, combines Daemons past and future–but here's the official blurb.
The Wicked and the Damned, a portmanteau novel combining a trio of tales by David Annandale, Josh Reynolds and Phil Kelly into one terrifying saga, will be getting an unabridged audiobook edition. What's more, one of the three stories will be read by a horror legend – Doug Bradley, best known for his role as Pinhead in the classic movie Hellraiser. In fact, we have a clip from the story he's narrating, 'The Beast in the Trenches', which you can listen to right now.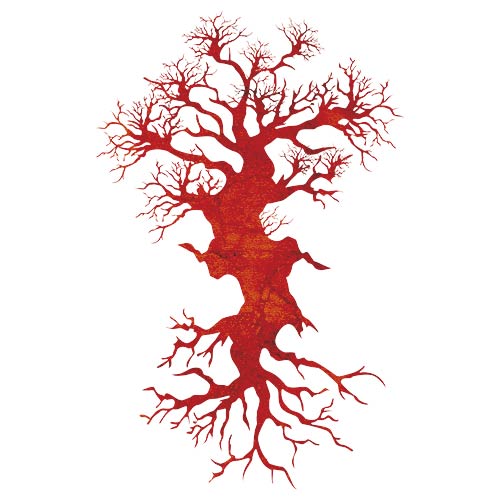 Either way this twisted grouping of macabre tales has quite a pedigree to it.
Subscribe to our newsletter!
Get Tabletop, RPG & Pop Culture news delivered directly to your inbox.
David Annandale, Graham McNeill, Peter McLean, Josh Reynolds and C L Werner – none of them strangers to writing terrifying tales themselves – provide the Warhammer pedigree. Lora Gray, Paul Kane, Cassandra Khaw, J.C. Stearns, Richard Strachan and Alec Worley bring their experience with the horror genre to the Warhammer 40,000 and Warhammer Age of Sigmar settings.
These books are due out soon–what do you think? Are you ready for chilling tales of horror in the Warhammer worlds?
Latest News From BoLS: