The Sisters of Battle are drawing closer to being done, which means two things: "jokes" about 9th Edition being around the corner, and a look inside the development process as the new miniatures are designed. We've got both of these today!
In all seriousness though, we're excited to see the new Adepta Sororitas. This is the first big update they've had in a while, and it's nice to see something that isn't beefier than a meat locker (and about the same size) get some time in the spotlight. And today GW has a look at some of the concept arts that's helped expand the iconography of the new Sisters. Let's take a look.
via Warhammer Community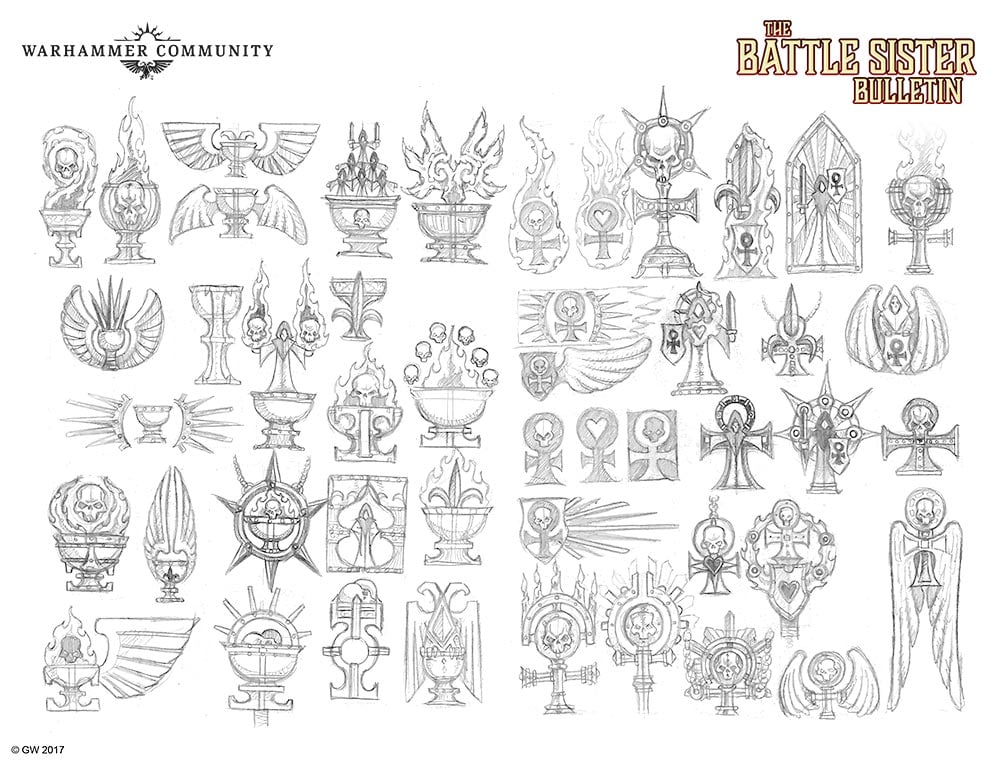 Here is a selection of some of the earliest concept sketches, and they feature an interesting juxtaposition within them. Many contrast softer themes such as wings, angels and flowers with stronger, more aggressive ones – the roses are complemented by thorny briars and clenched fists, while the ornate chalices are accompanied by skulls, swords and flames. The iconic fleur-de-lys – the unifying symbol used by the Adepta Sororitas and the non-militant orders that support them – also regularly appears throughout.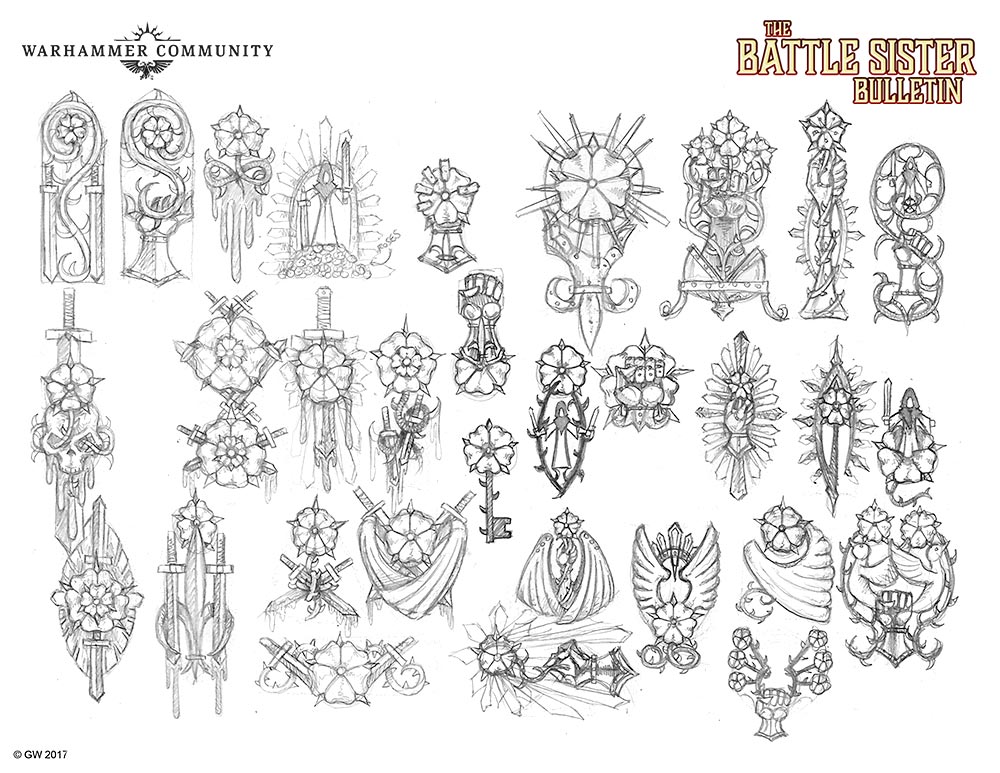 Of course, each Order of the Adepta Sororitas has its own iconographical nuances too. As the spiritual inheritors of the Daughters of the Emperor, the Order of the Ebon Chalice, for example, take much of the inspiration for their iconography from their part in the execution of the traitorous High Lord Goge Vandire. Images such as severed heads and relic blades are clear references to the violent, but storied, origins of the Order.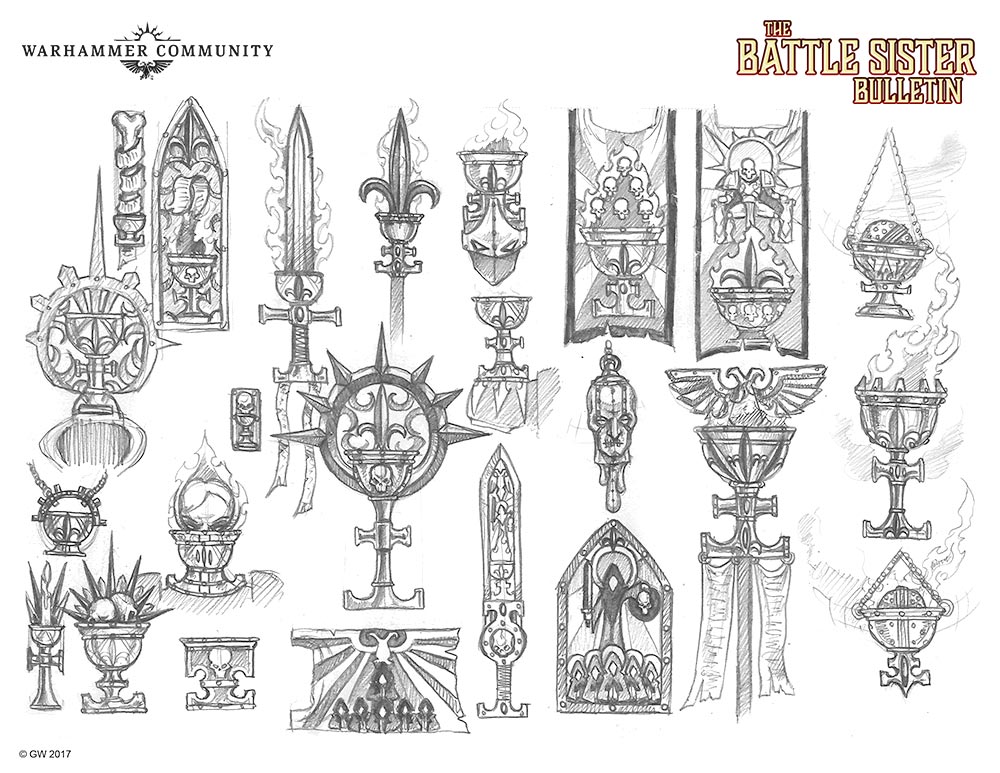 All of this goes into the new details on the Sisters. Whether on their armor, emblazoned on their vehicles, worked into their wargear–those blade images, especially, look like they could be reworked as power swords. And those flaming chalices could also easily be a piece of gear, held in a model's hand. Either way, look for these details in the new sisters–and as a cue of the direction they're going.
What do you think of their iconography? What do you hope to see in the new Sisters? Let us know in the comments!