40K: LVO Final Prep, Playing against 40K personalities, and an LVO Contest!: TFG Radio

This week on TFG Radio we have 3 of the judges for the Las Vegas Open, advice on what to do when paired with a 40K personality, and a contest just for those attending the Las Vegas Open!
This episode we have 3 of the LVO judges (Adam, Danny, and John) in to discuss their preparations for the Las Vegas Open. They'll talk about  how to handle being paired against prominent players–both good and bad–in a tournament, some of the big news we've seen going around lately, tips for success at LVO, and a contest for those attending the largest singles 40k event in the world.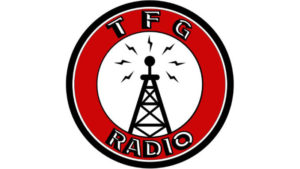 TFG Radio Twitch Stream Episode #33
~I hope you enjoy the show! Be sure to say something in the comments section. Whether it's your opinion of the show itself, or just to suggest something we could talk about in the future, be sure to drop us a line.

If you're a fan of the show, and would like to help us to make the show better, be sure to visit our page and support today:
TFG Radio Patreon