This weekend will see gamers flock to Las Vegas, Nevada for an epic tournament that will–for those of us who can't help but lose the game on turn 1–also feature a look at what lies in store for 2019.
Prepare yourself friends, the Las Vegas Open is coming this weekend, and that means it will once again be time for GW to pull over to the side of this great big road we call life, but no–not because we've been hitting each other in the backseat, not this time, Kevin, but because it's time to pull out the roadmap for 2019. And sure, we might have already had a preview or two of what lies ahead, what with the Horus Heresy Weekender and the big Sisters of Battle Beta Codex, but that doesn't mean there aren't a few unexpected twists and turns.
LVO has always been an incredible opportunity for us to meet the wider Warhammer fandom in person. For the last couple of years, we've treated fans to a world-first look at what's coming next for Warhammer with the now-famous Studio Preview, and 2019 will carry on that fine tradition.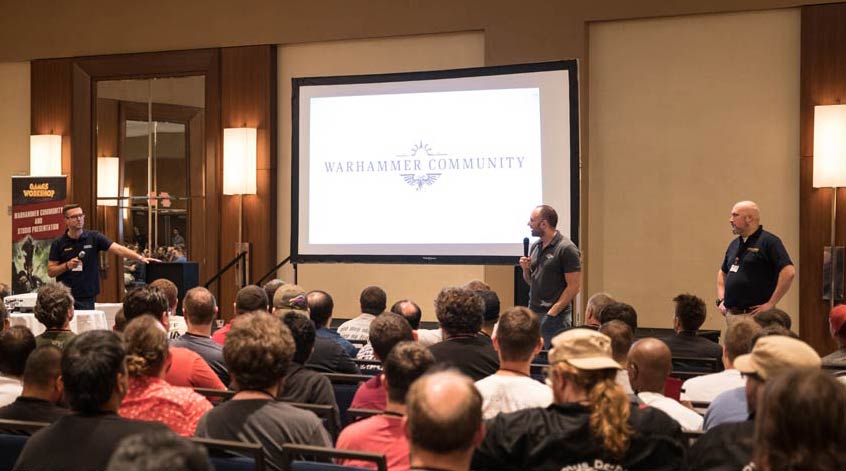 We can't reveal anything about this year's LVO preview yet, save that it's going to blow you away, whatever you collect.
And sure "world-first" previews means there will probably be a few unexpected announcements, but with LVO's Thursday Seminar inbound, let's see if we can find a good bellwether for what's going to be announced in what we know already.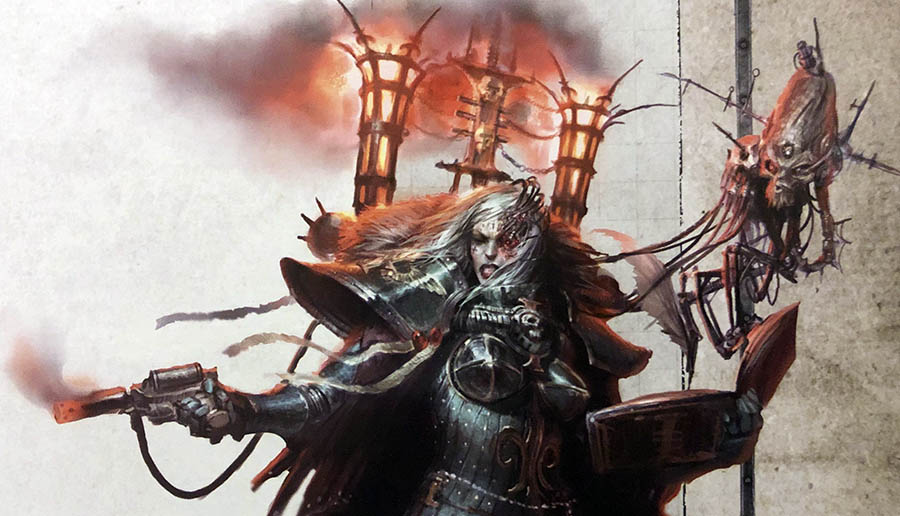 We know that Sisters of Battle are coming out at some point–it seems reasonable to expect an announcement of new models or the like to go along with the Beta Codex in Chapter Approved. And similarly, Vigilus 2 is around the corner, setting the stage for a dustup between the Black Legion and PriMarneus Calgar. We've seen a few things coming, like a new Chaos Sorcerer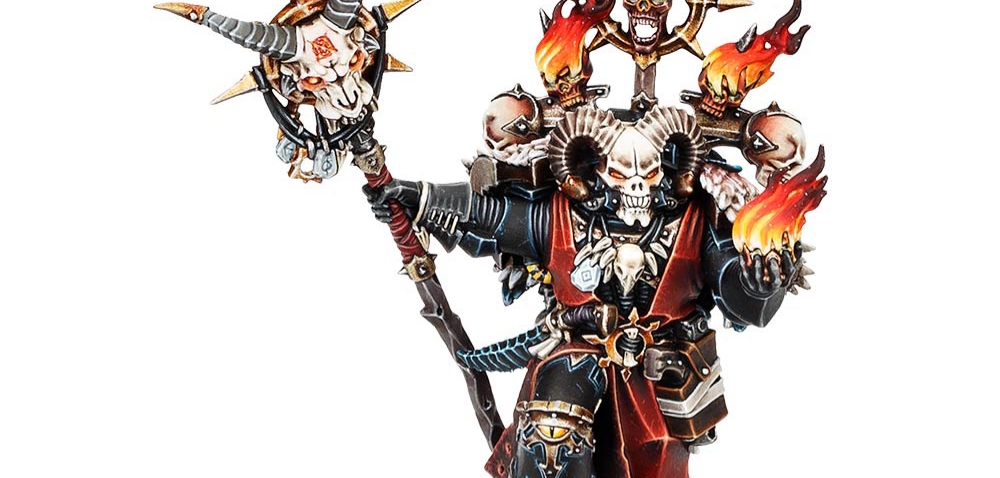 Or the "Chaos Tick" as it's come to be called–the strange spidery infernal engine-looking artwork spotted on the Urban Conquest set.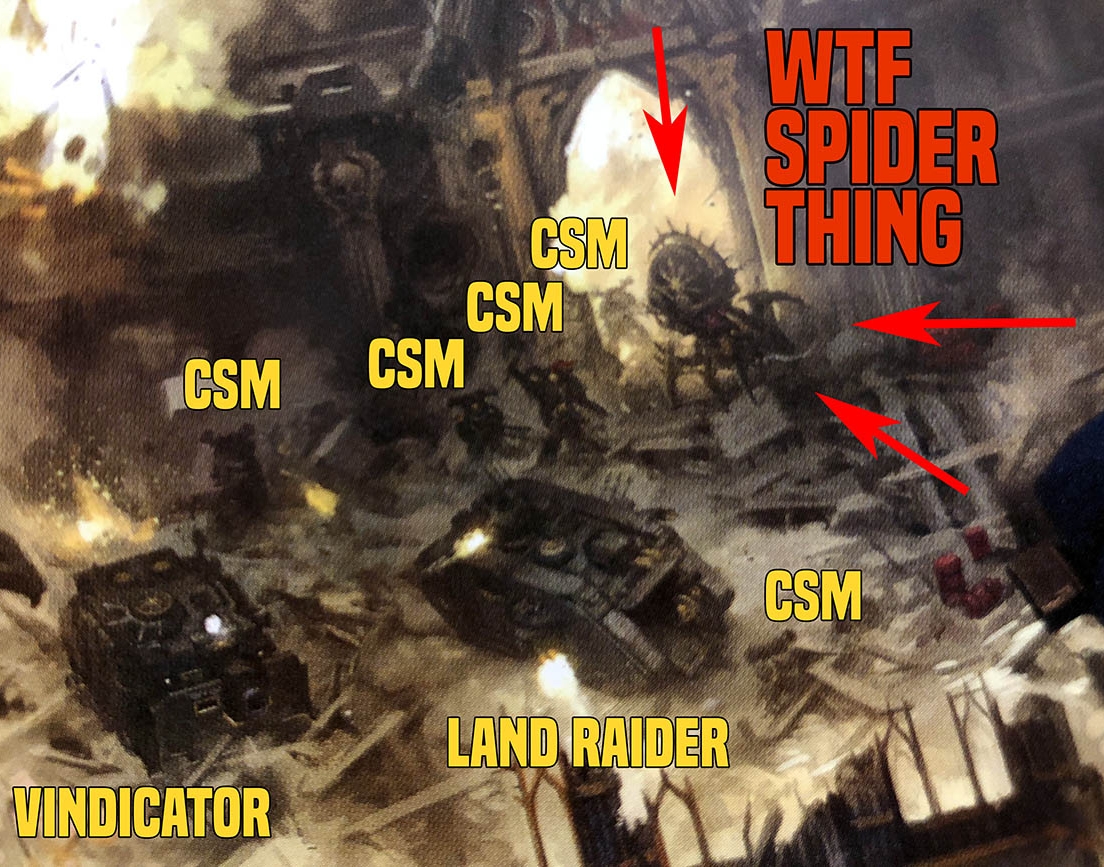 There's been an awful lot of Chaos in the air–and while these aren't necessarily "world firsts" they could be heralds (like Haarken Worldclaimer) of things to come. Which leads us to the other big change that's leaving its mark on 40K right now: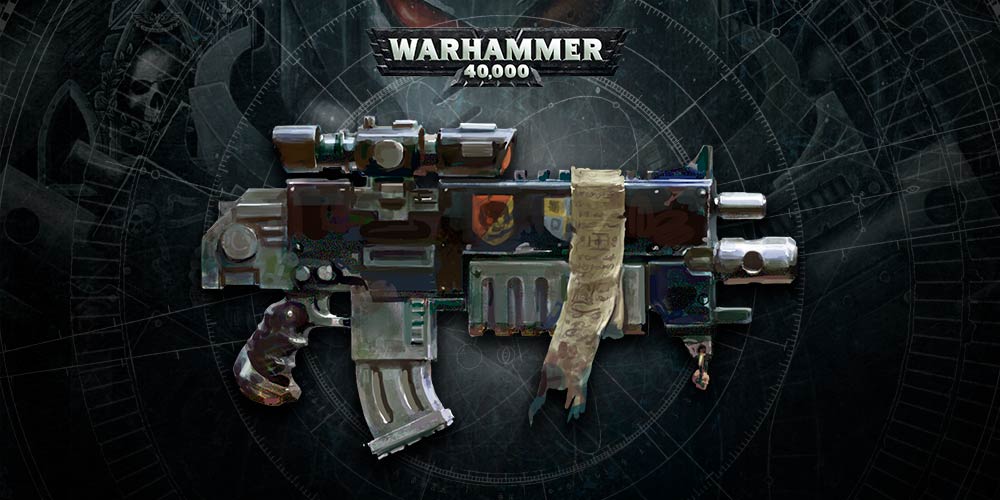 Space Marines have been getting some focus as part of the big Bolter beta–which points towards some kind of Astartes Announcement. Though, you could argue that GW is always thinking about the Space Marines–but if we're going to see some kind of conflict boil over in Vigilus 2, LVO is a great place to announce it.
What are you hoping to see announced at the LVO Studio Seminar?