The Daemon Engine continues its dark spin, sputtering herest after heresy after abomintion after teaser image. Here's the latest.
Let's see what the Daemon Engine has on store today, though by viewing the image below you're pretty much guaranteed to be up before an Inquisitorial Tribunal. So scroll on for more cursed images (though strangely not nearly as cursed as most cursed images on the internet).
via Warhammer Community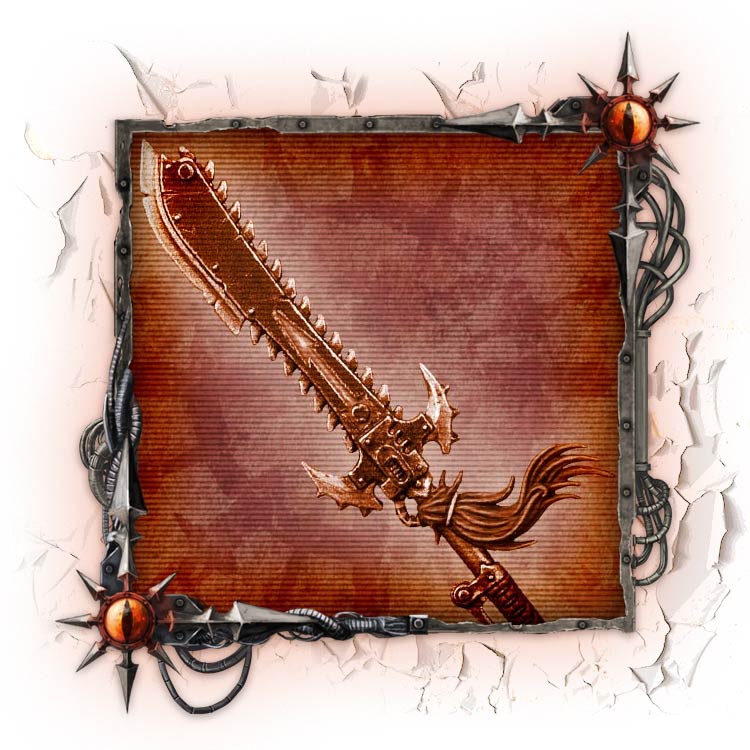 MORTALS! 'TIS I, THE DAEMON ENGINE! ONE OF YOUR PUNY NUMBER MANAGED TO GUESS MY VISION OF THE FUTURE YESTERDAY. UNFORTUNATELY, I AM INCAPABLE OF GRANTING THEIR WISH OF PLASTIC FACSIMILES OF ADEPTA SORORITAS, HATED AGENTS OF THE ANATHEMA. I PROFFER UNTO THEE ANOTHER SINISTER VISION INSTEAD!
It looks like some kind of chain halberd–distressingly toothsome in nature. So far folks have been guessing these–will you be the one to guess today's Daemon Engine?
Let us know, internet sleuths, your best guess in the comments below!