40K: New Games, New Minis At The New York Toy Fair


There's a ton of new stuff out at the New York Toy Fair, including a new 40K game, a new AoS Game, the next expansion for Warhammer Underworlds, and of course all the Funk PoPs–come see what's coming soon for 40K!
Alright folks, we've got a lot to chew through, so let's get right to it. All of this news is coming to you from the New York Toy Fair, where Games Workshop has unveiled a bunch of new products–there's something for both of their major worlds, and enough miniatures to make up a new generation of Blackstone Fortress heroes.
via Warhammer Community
Let's start with the new Combat Arena game, which features a host of new miniatures, battling it out in the grim darkness of the distant future.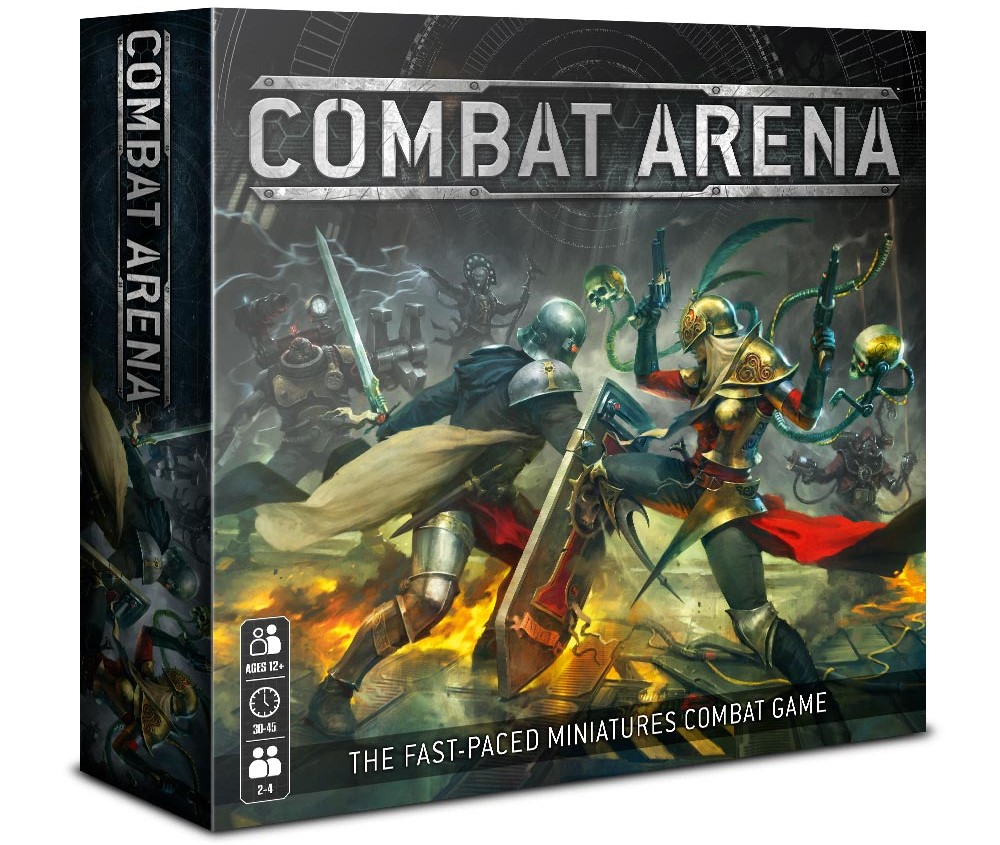 Combat Arena is a fast-paced miniatures combat game that pits you against your friends in lighting-quick bouts of tactical action. Set aboard an Imperial vessel, the game sees each player pick a hero and battle it out, mastering their distinct fighting styles and abilities to claim victory. Each of these champions is represented by a brand-new model from classic and fan-favourite units of yore such as the Crusader and Primaris Psyker – not to mention a new Rogue Trader!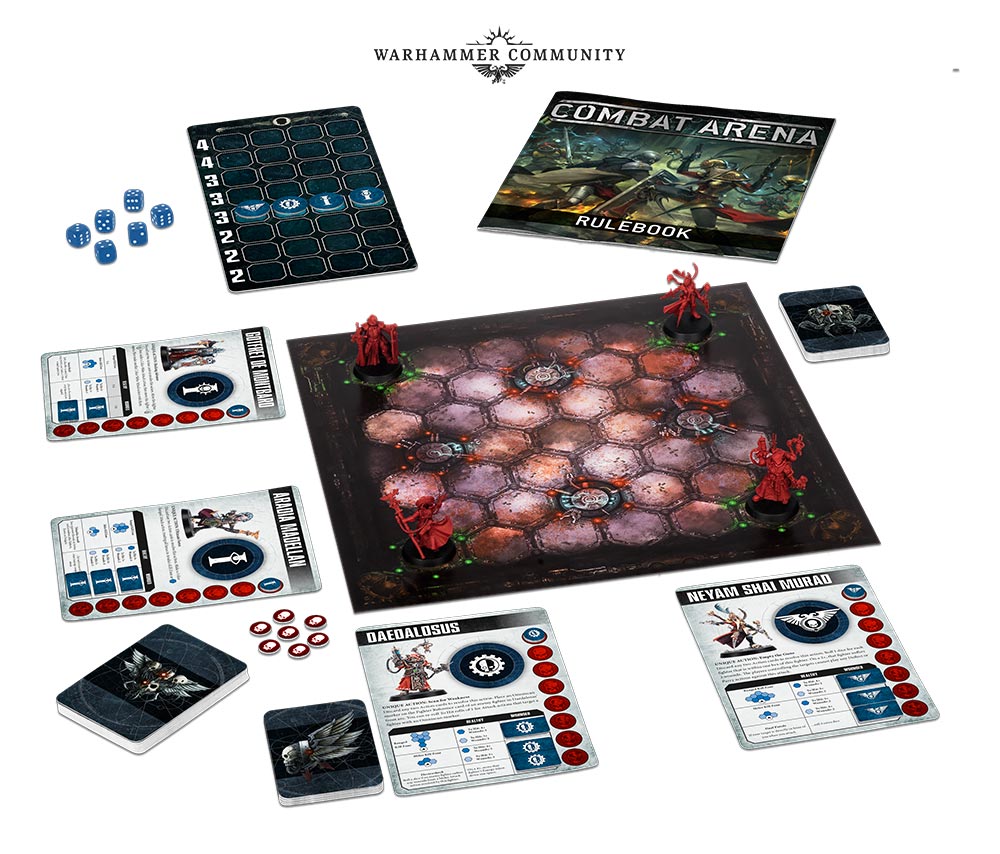 You can see from the look of it, they introduce a bunch of new heroic minis–and as the game is a "prequel to Warhammer Quest: Blackstone Fortress" I'm guessing this is also the groundwork for a new batch of heroes/player characters for a Blackstone Fortress expansion.
They all look incredible, and I'm excited to see these models make their way to 40K proper. That new Crusader model especially.
But wait there's more–not only did we see a new Blackstone Fortress bunch, there's an Age of Sigmar adventure game: Storm Vault, coming out soon.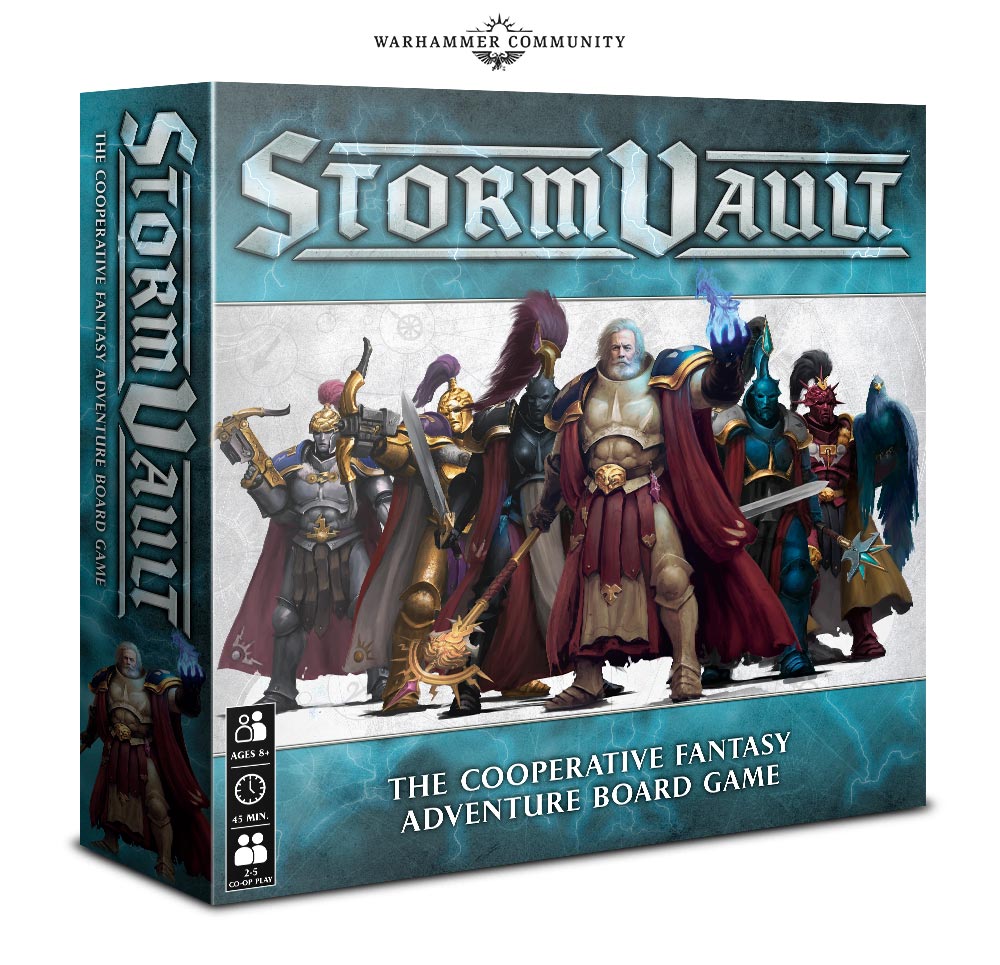 Subscribe to our newsletter!
Get Tabletop, RPG & Pop Culture news delivered directly to your inbox.
The Mortal Realms are ripe for adventure – filled with hidden treasures to find, monsters to slay, and heroes in search of glory. Very soon, you'll be able to embark on such an adventure yourself in a new cooperative game for 2-5 players. With optional difficulty levels, random events and each hero possessing their own distinct abilities, there are hours of replayability in this box.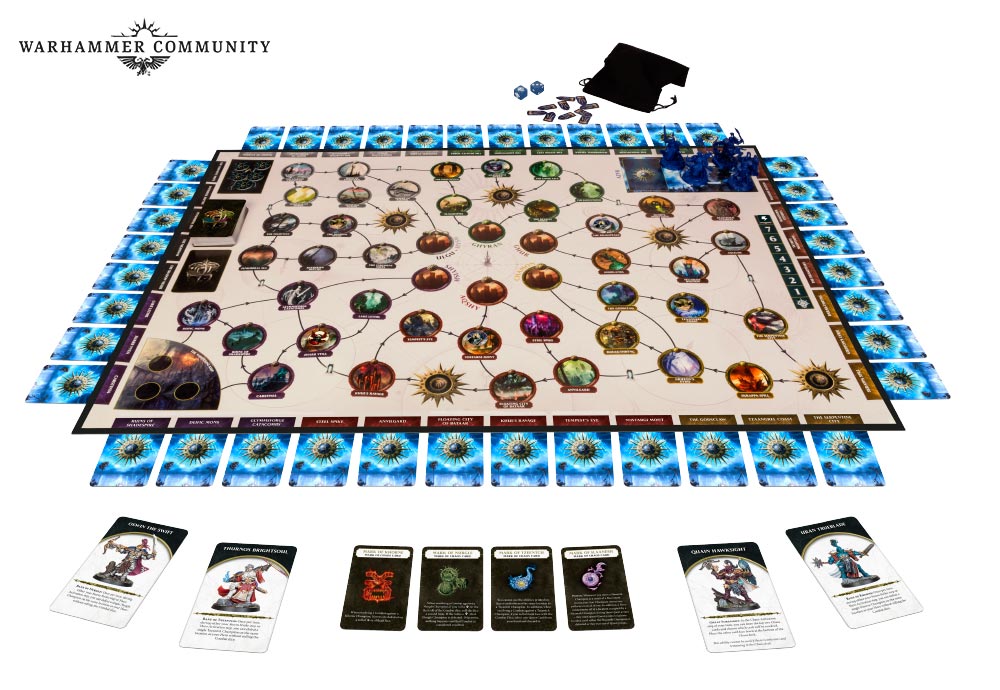 It looks like a card-driven exploration game. You'll wander from location to location collecting stuff and killing monsters.
Want something more tactical? Check out Dreadfane, the new expansion for Warhammer Underworlds. This one is designed to be more accessible to beginners: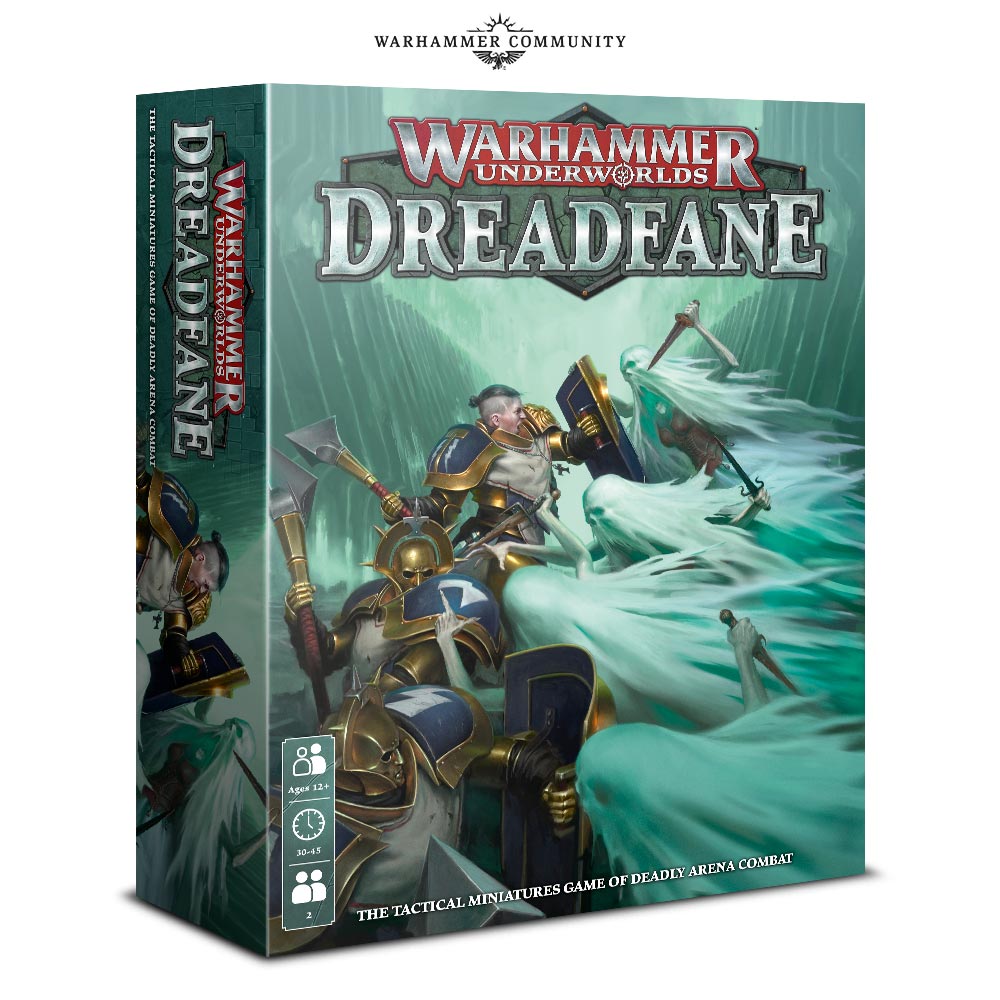 Next, we've got Dreadfane – a Warhammer Underworlds game that offers a new twist on the ultimate competitive miniatures game. Designed to be perfect for beginners, you'll be able to battle through a streamlined version of the game, balancing taking out your opponent with a host of hazards, like falling meteors, beams of magical energy and more. Each match promises to be a nail-biter right up until the last moment. And while both warbands will initially be exclusive to the set, we should see them available separately in the not too distant future.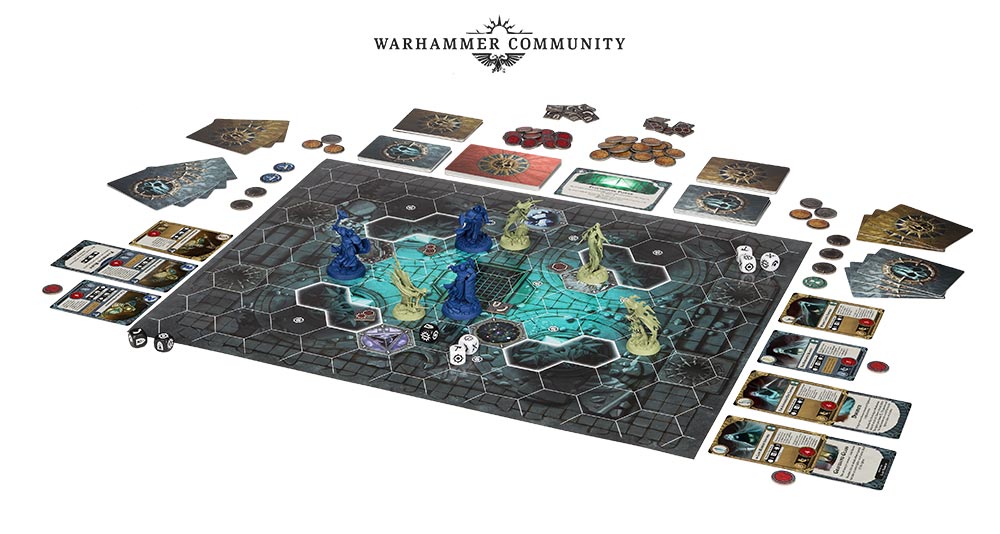 While Dreadfane is aimed at newer players, veteran explorers of the Mirrored City will be able to pit their current warbands against the terrors of the Dreadfane. The set will also be the first place you can get two new Warhammer Underworlds warbands – Ironsoul's Condemnors and Lady Harrow's Mournflight. Each has their own cards and fighters and, once you've mastered Dreadfane, can be taken into the main game.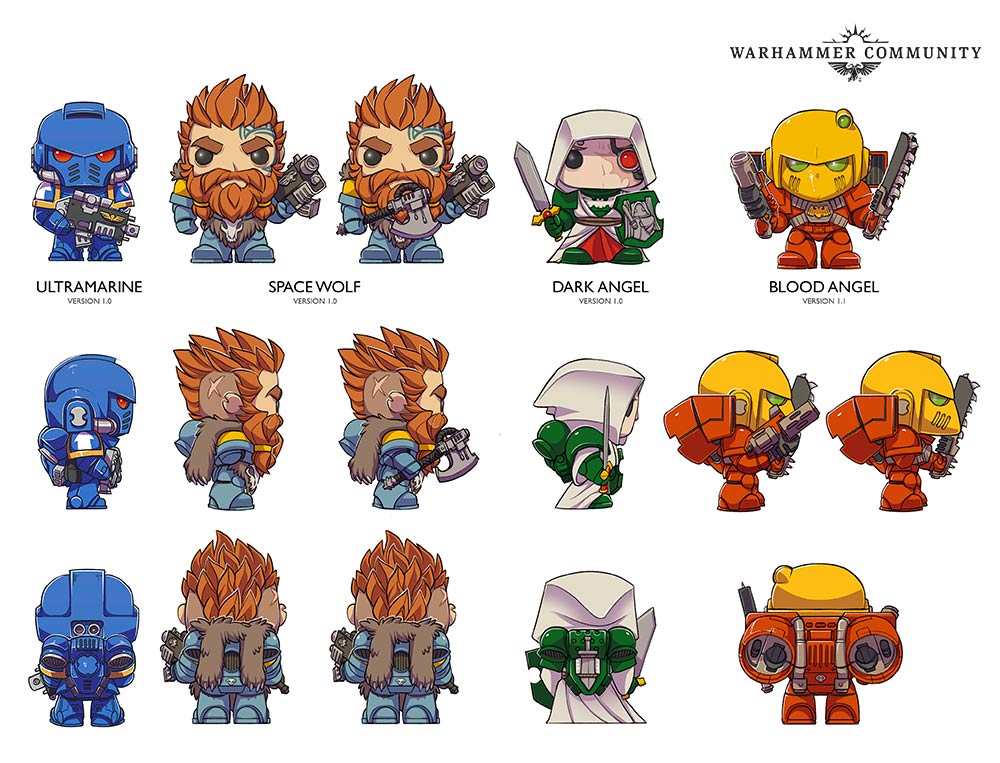 And then there's the new Funko POP! models, Space Marine Heroes Season 2 is coming to wider markets around the world, and Space Marine Heroes Season 3 is due out very soon.
It's going to be a big year for GW it looks like… what do you think of the new models? Is that a souped-up servitor in yellow?